‹ Go Back
Abbey Nook – Case Study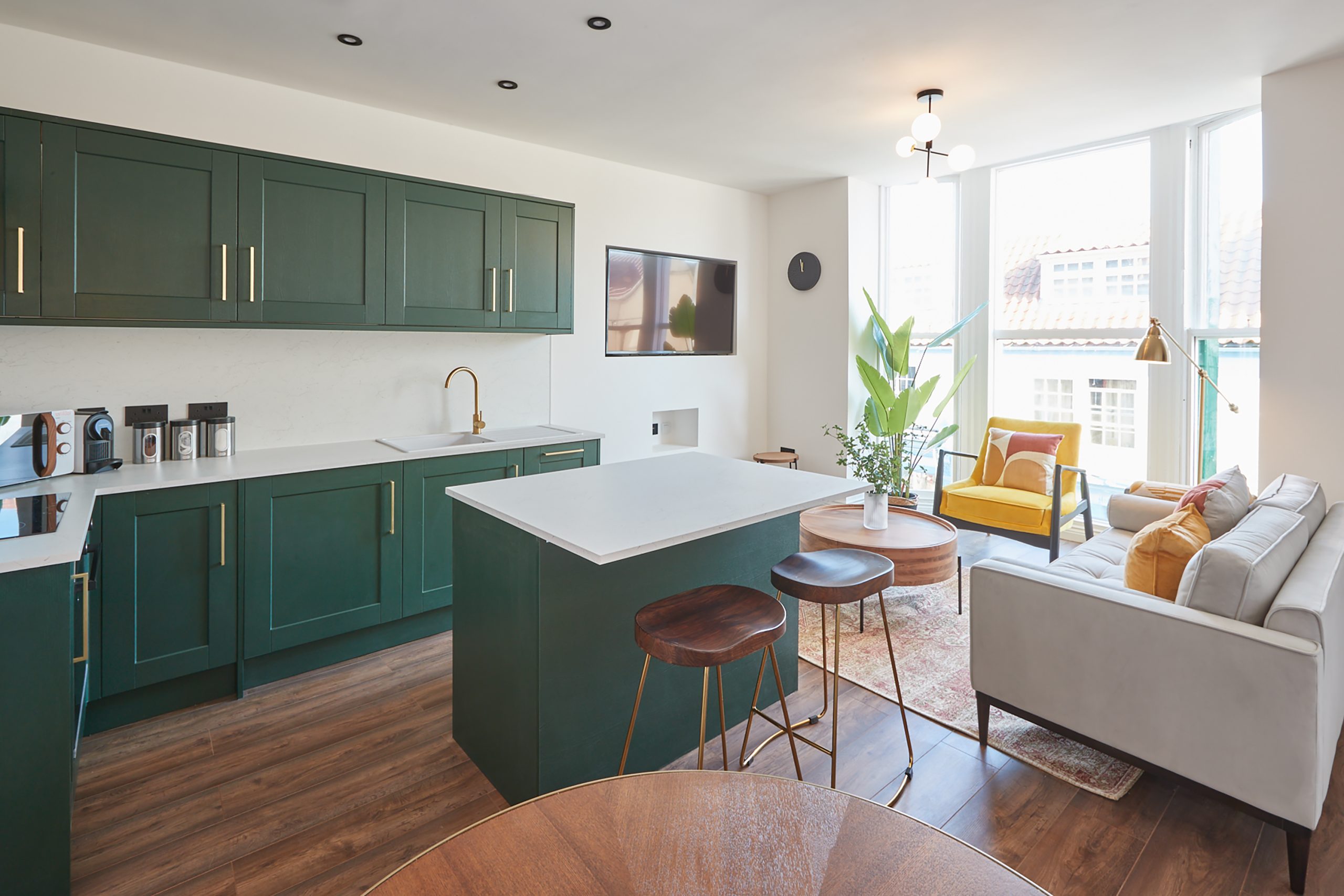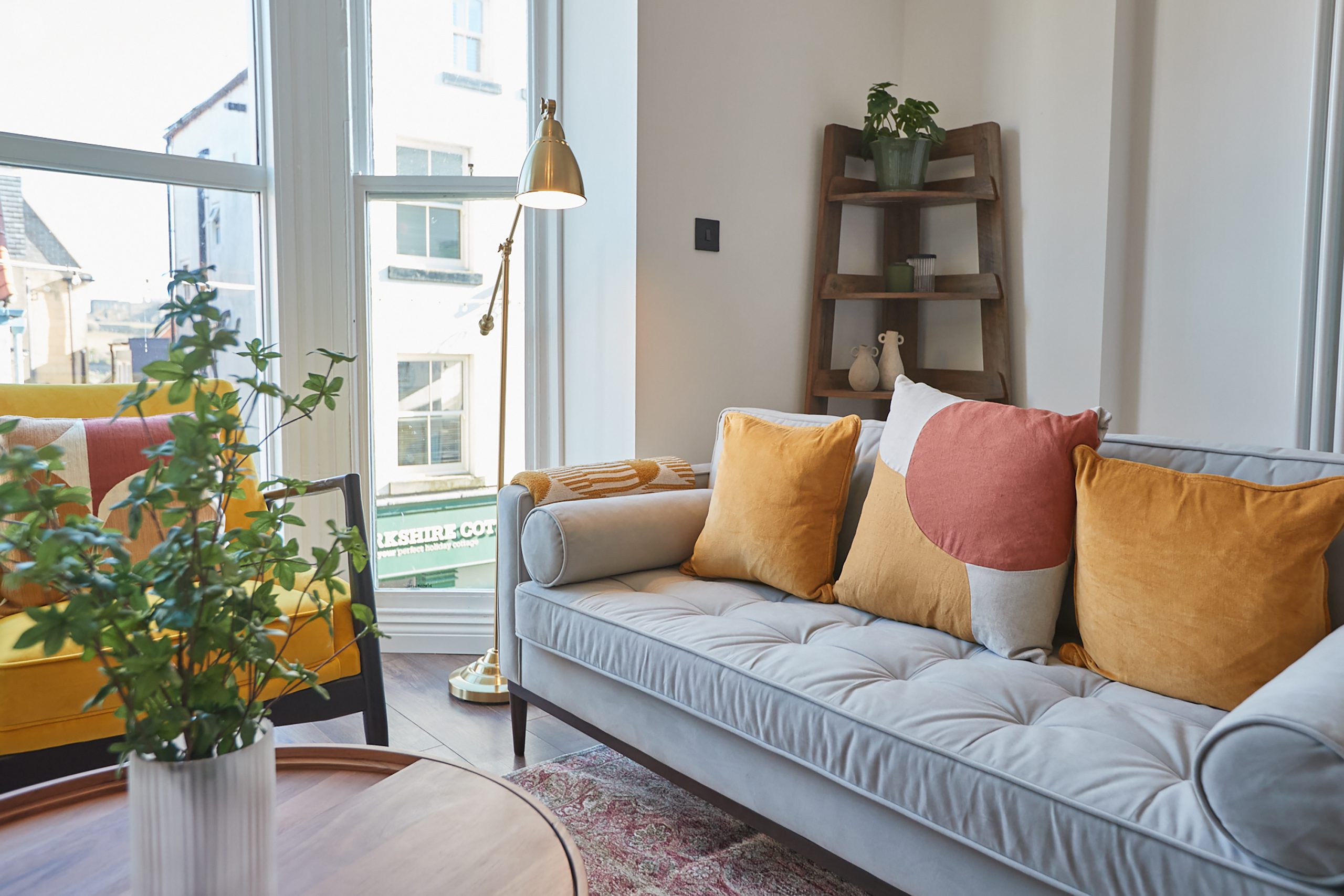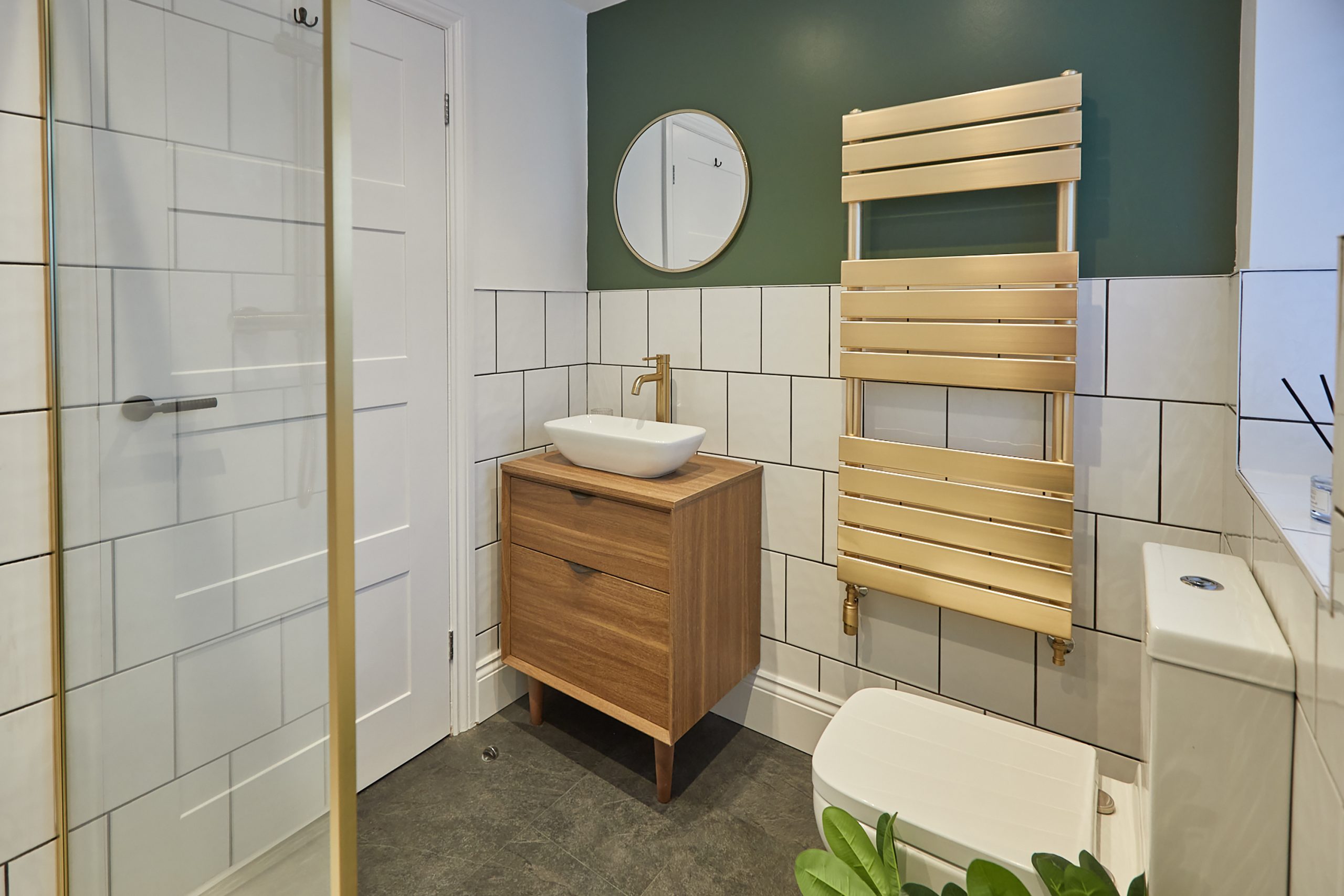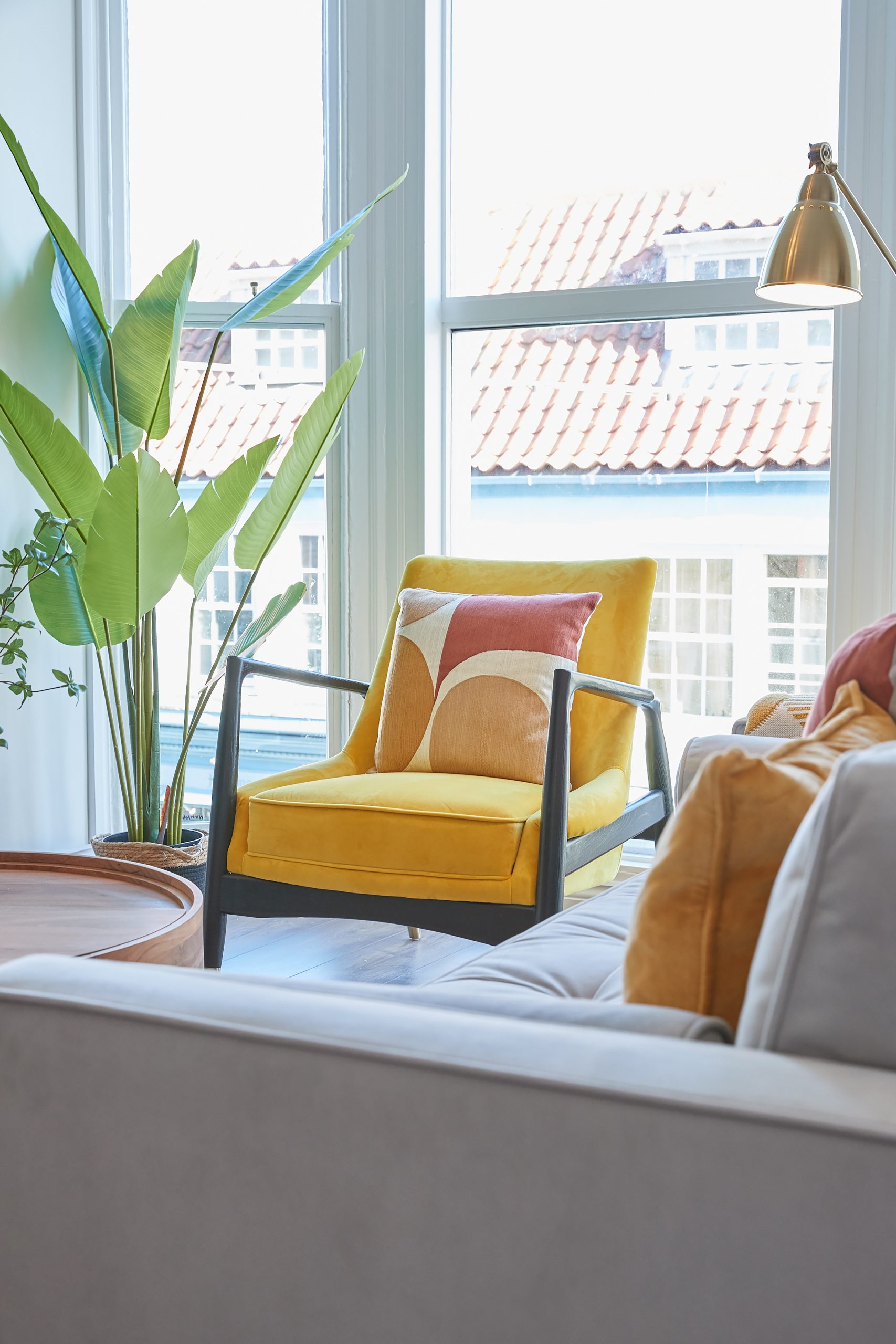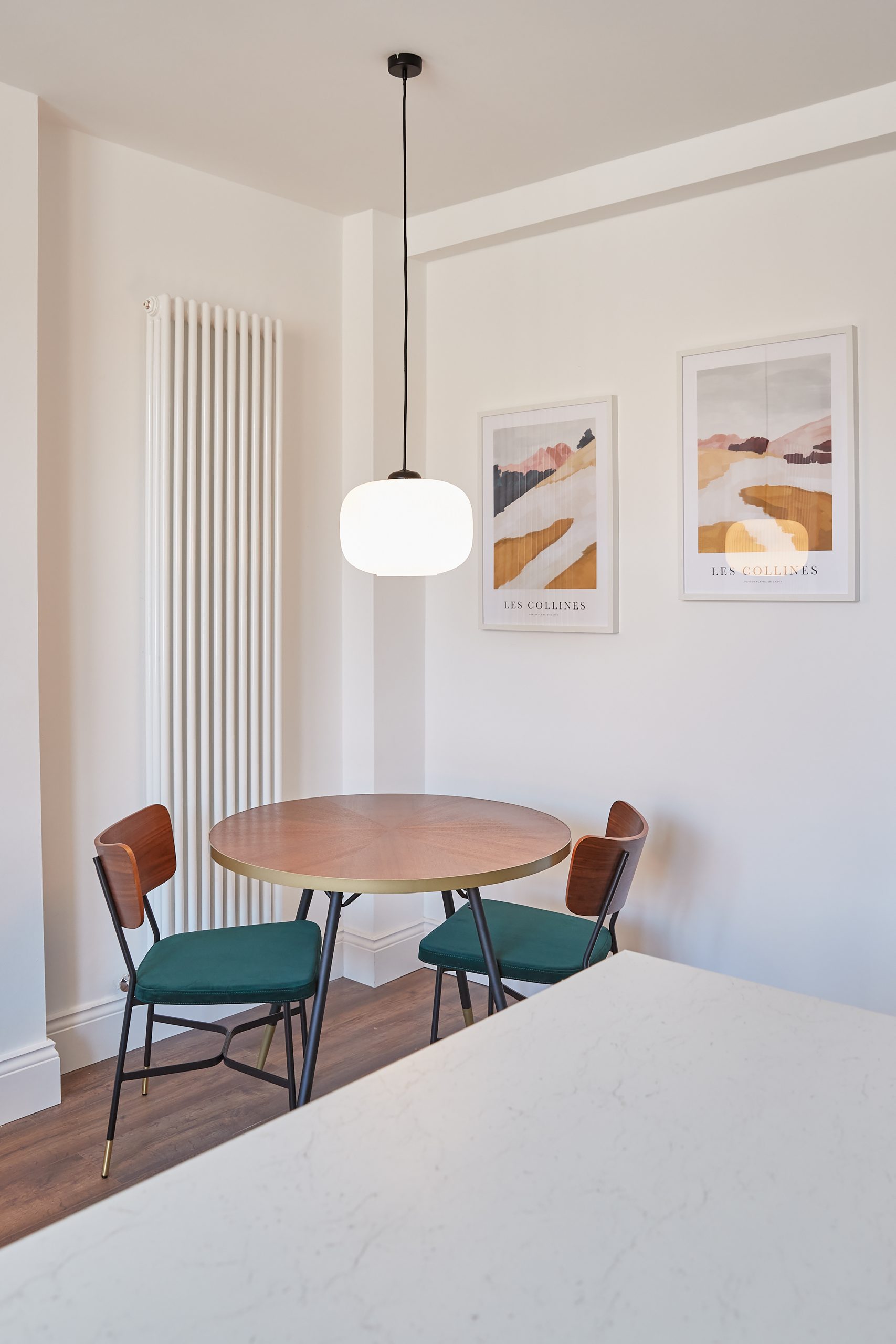 Swipe to scroll through the images.
Styled is an interior design agency based in the North East, providing specialist end-to-end design services across multiple sectors.
Part of The SDDE Smith Group, Styled prides itself on delivering a flexible, collaborative and creative service that clients can enjoy, as well as a beautiful end result.
Here, we share how we transformed Abbey Nook, a stunning one-bedroom apartment in Whitby, through our services.
THE BRIEF
The brief for this project was to deliver a modern take on an eclectic retro feel for an apartment located in the heart of Whitby.
Surrounded by independent shops and cafes, we wanted to deliver something contemporary, comfortable and fresh while maintaining the unique and quirky feel of the local area.
The Project
The project was a full renovation, so we started by creating mood boards and inspiration charts to share with the clients before moving to look in greater detail at bathrooms, kitchens and colour palettes.
Using this as inspiration, we then came up with specifications for every detail, from skirtings, joinery and paint colours to the hardware, kitchen cupboards and bathroom finishes.
The property is a one-bedroom apartment, so it required careful spatial planning to ensure we made the most of the square footage available. To achieve this, we reconfigured the entire apartment and worked with our sister company WOODSmith Construction Group to remove internal walls to open up the living space.
This created numerous versatile places for guests to relax, work, and enjoy.
The Results
By keeping the wall palette muted, clean, and simple, and adding splashes of colour through the cabinetry and furniture, we achieved the design feel the clients were looking for.
The space was further enhanced by incorporating colourful soft furnishings paired with mid-century furniture for a modern take on a quirky, retro look.
This updated design means that the property is ready to fulfil its main purpose: welcoming guests to relax and enjoy Whitby, in a space that is both multifunctional and practical, as well as beautifully-styled.
Client testimonial
"Abbey Nook is the latest addition to our personal holiday home portfolio. We gave Styled an open brief for something unique and they truly delivered. It was great to have the full thing overseen by the Styled team from the interior design to the FF&E. We are over the moon with the finished result."