‹ Go Back
Albion House – Case Study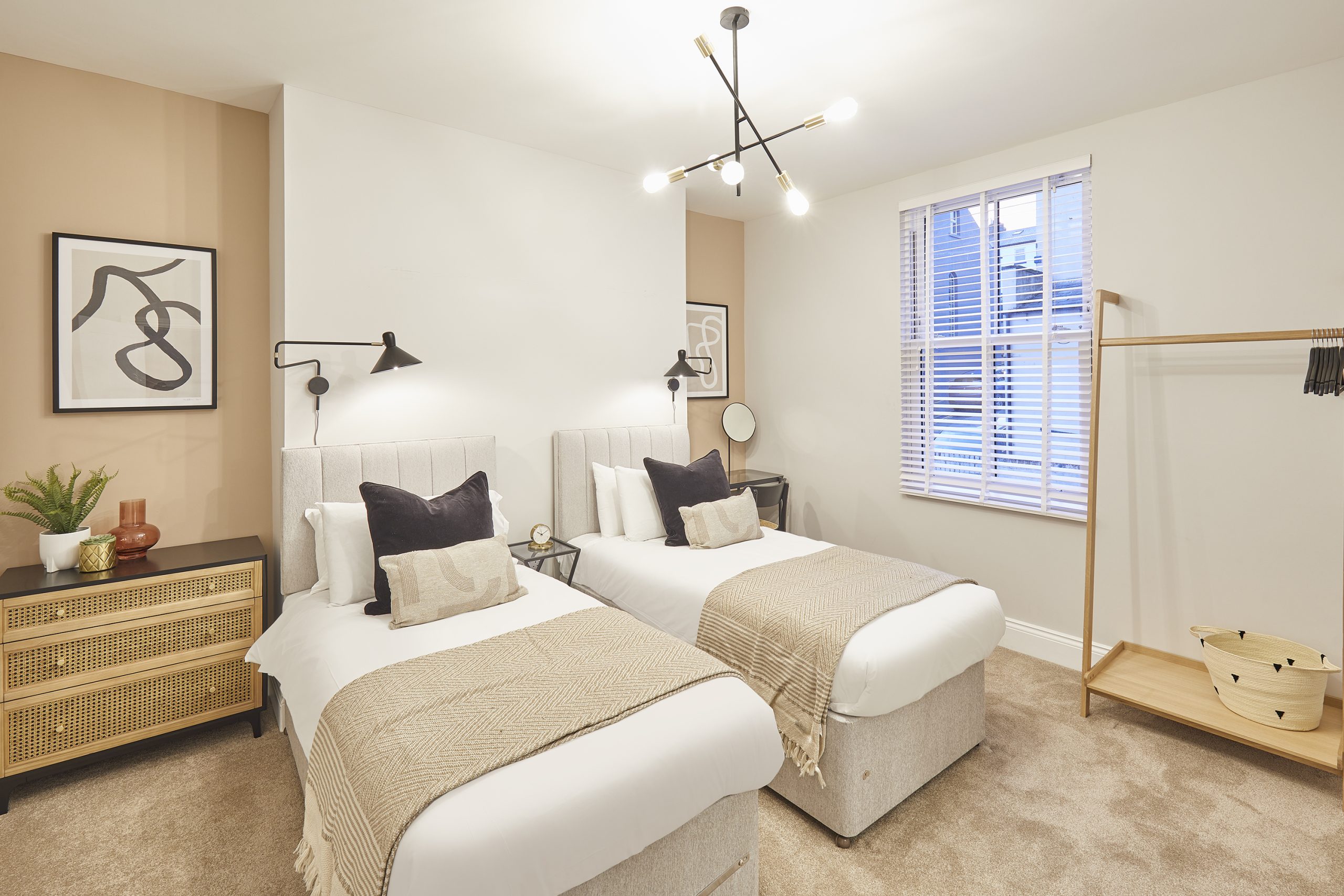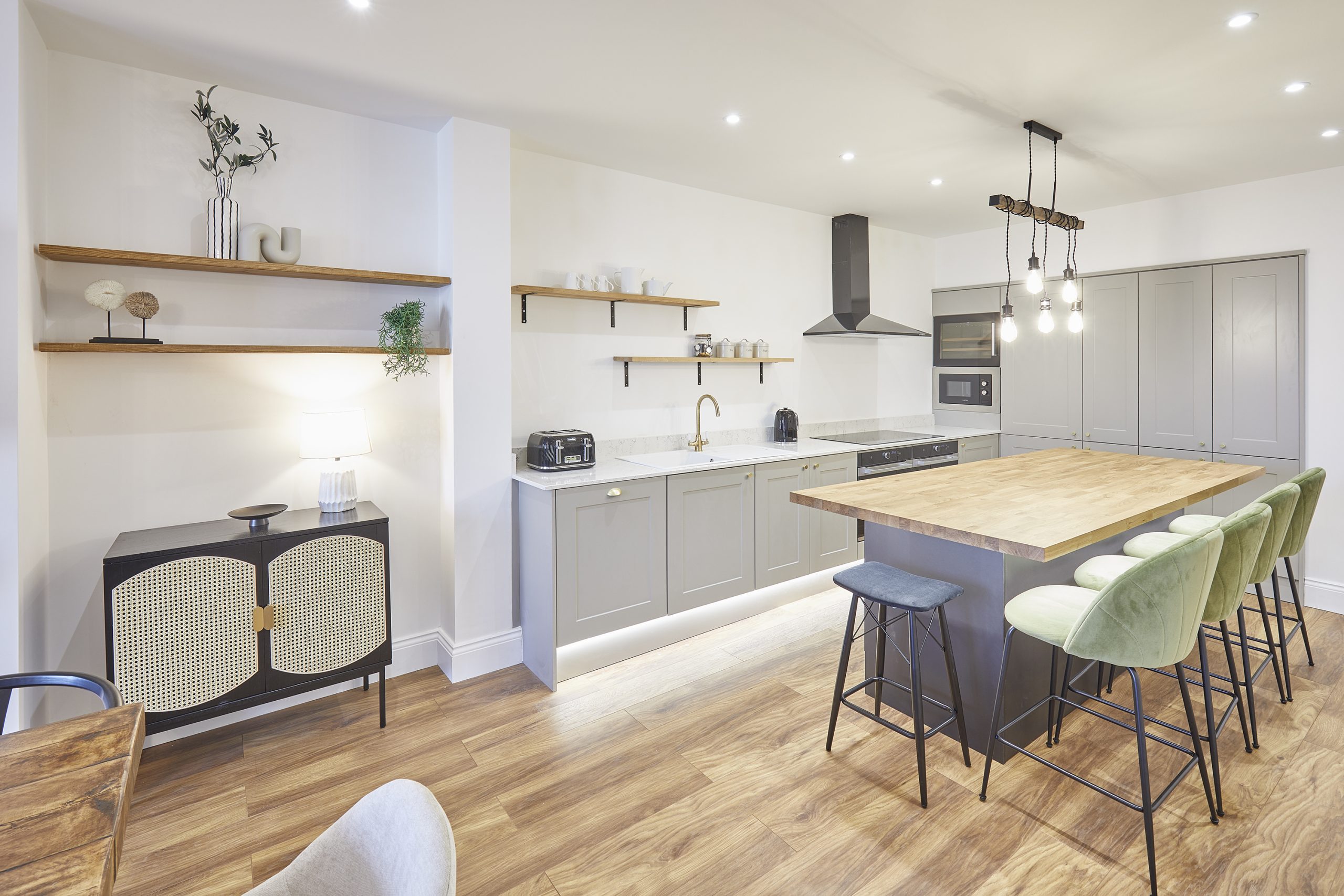 Swipe to scroll through the images.
THE BRIEF
The brief for this project was to create a stand-out holiday home based in Whitby, with spaces to entertain and relax, and enough room to cater for up to 13
people. The design had to meet the needs of all age groups, particularly large or multiple families, and accentuate the views from the property over the Abbey
and town and down to the sea.
The Project
Our team worked closely with WOODSmith Construction, also part of The SDDE Smith Group, from the initial planning stages to ensure cohesion of design.
Consideration was to be given to the amount of space needed for 13 guests, such as enough bathrooms for everyone to get ready at once, ample storage
space, a bedroom on the ground floor for accessibility, and a mixture of king and twin bedrooms to cater for all kinds of guests.
As part of the renovation, we created floor, painting and electrical plans and had regular discussions with the clients to ensure they were always informed
and able to follow along with the progress. We provided a detailed first and second fixings pack outlining all the finer details that pull a design together –
from the kitchen cabinets and worktops, all the way through to door handles and skirting boards.
The client relationship is key when designing their perfect interiors, so we made sure to keep in regular contact and understand likes, dislikes, and desires for
the space.
The Results
Incorporating Scandinavian influences to create a bright and calming environment, our skilled team of designers successfully delivered a relaxing holiday
retreat by the coast with places to explore, sit, cook, relax, and dine.
It is clean, inviting and retains many of its original Victorian period features, such as the tiled hallway and wooden shutters in the windows. This juxtaposition
between old and new was further enhanced throughout the design by using opulent materials and accents of brass and gold, paired with more traditional
pieces such as the statement 4-poster bed in the master bedroom.
The holiday home caters perfectly for up to 13 guests, with a large open plan kitchen and dining area, a variety of bedrooms and suites and cosy features
such as a reading nook and a balcony with views over to the Abbey – perfect for a morning coffee!
There is enough space to ensure everyone can get ready at the same time, which is ideal for large occupancies. We also thought of its future potential; a
small snug contains a sofa bed for any additional guests and has the option of being made into a games room – with the planned addition of an Xbox!
Working alongside our trusted partner companies meant the project ran smoothly all the way through, with WOODSmith leading construction and install, our
team handling design, and Host & Stay managing the property as a holiday home going forward. There are currently lots of bookings for this holiday home,
with more expected as we head into the holiday season – a key achievement for our client.