‹ Go Back
Graham House – Case Study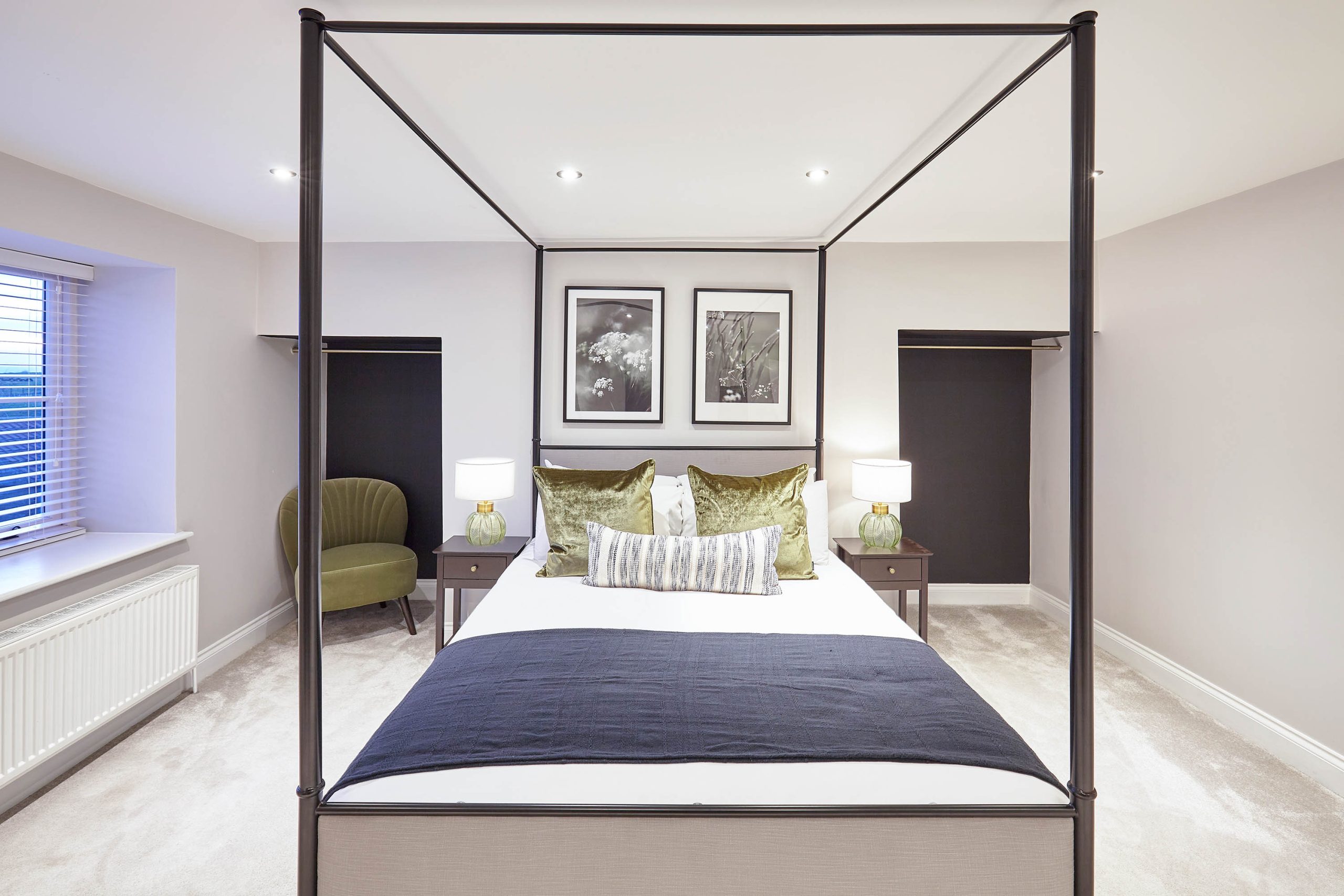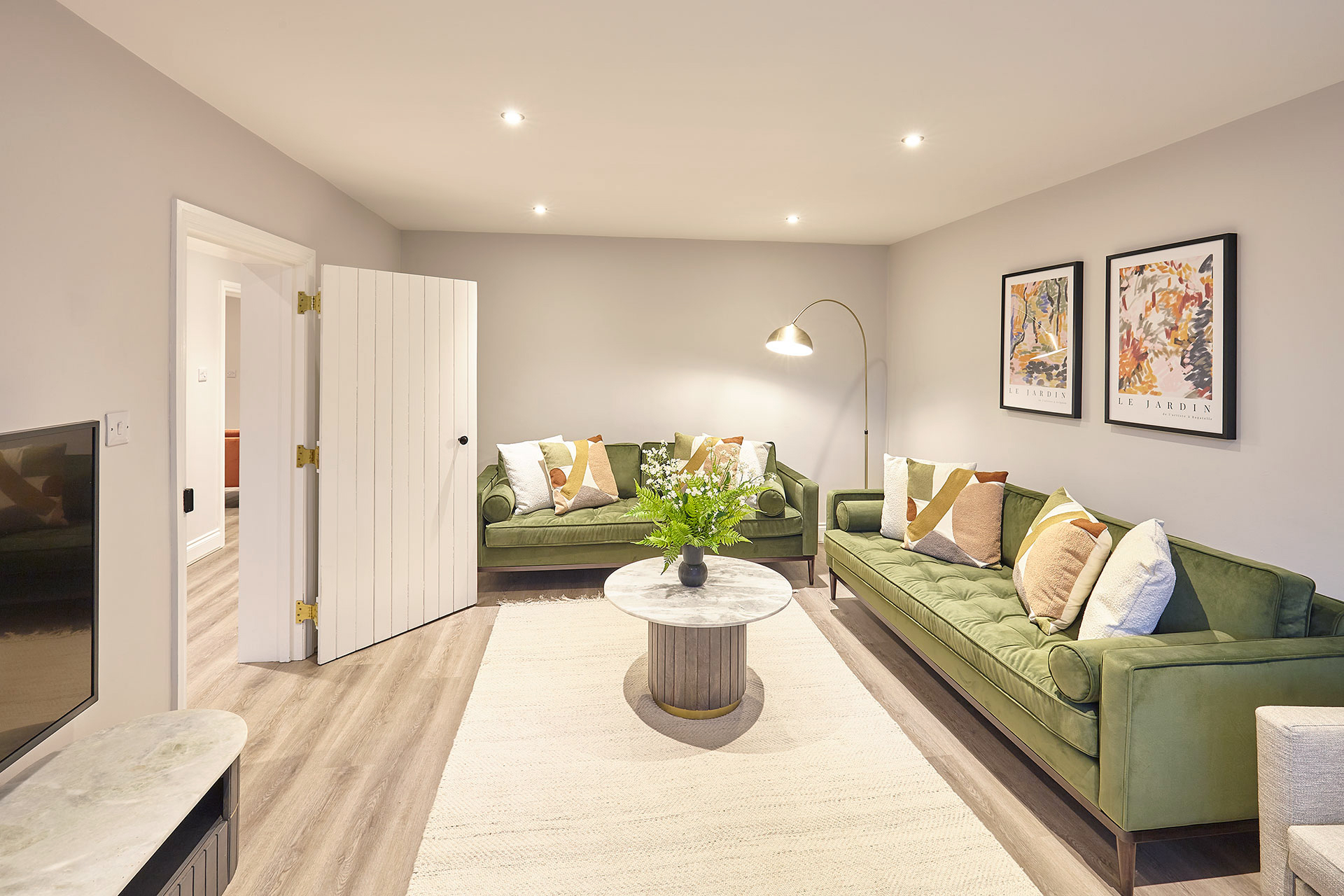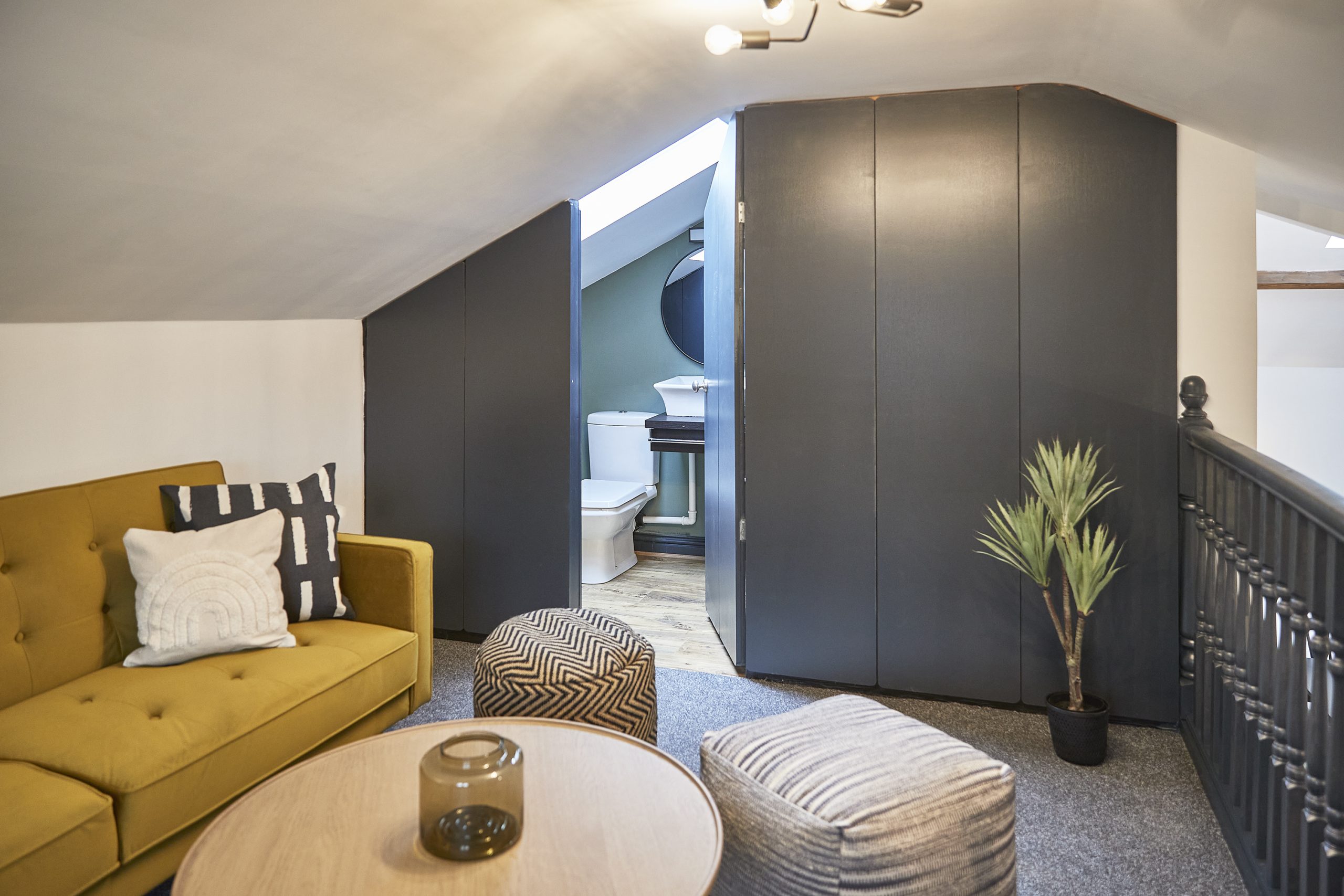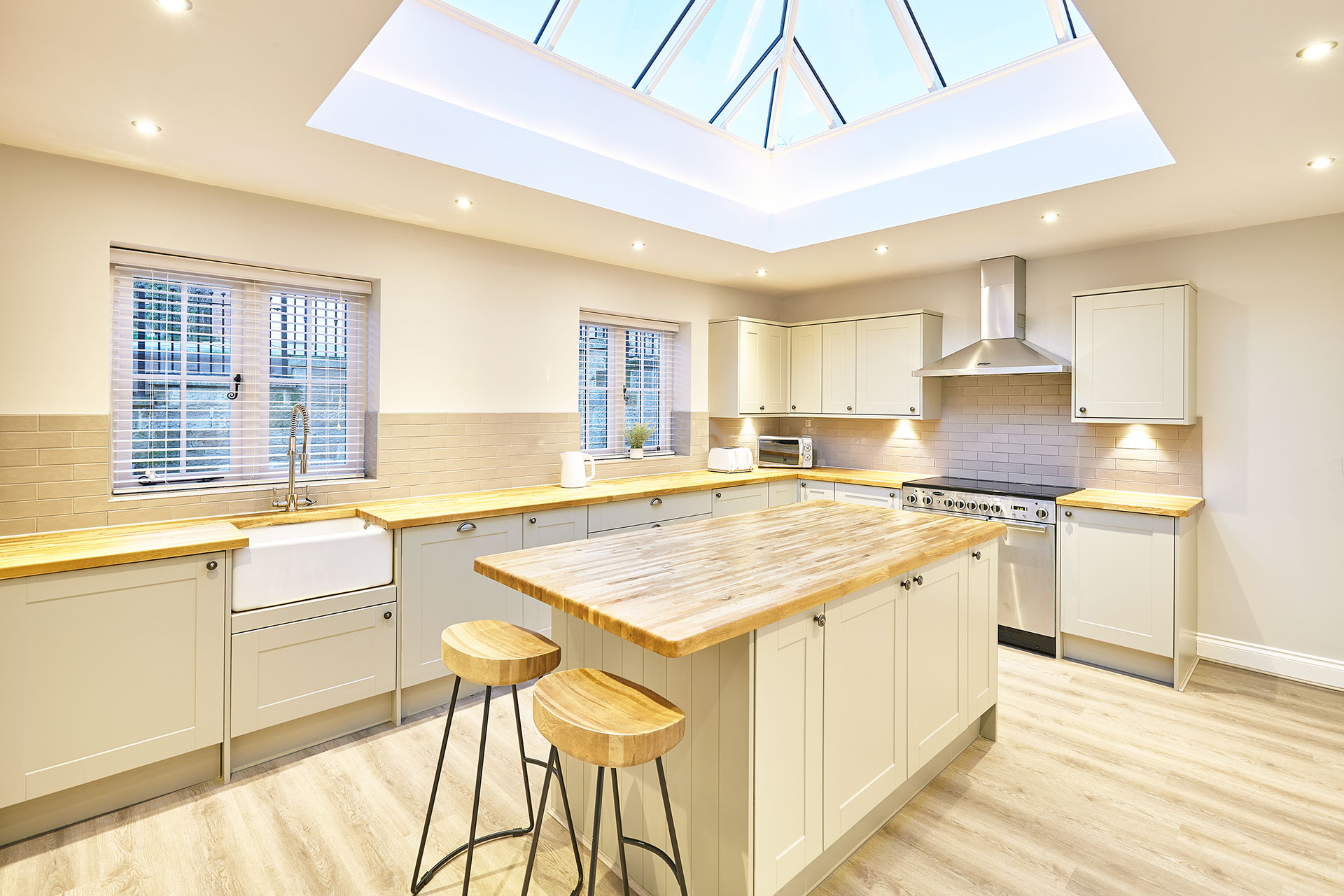 Swipe to scroll through the images.
Styled is an interior design agency based in the North East, providing specialist end-to-end design services across multiple sectors.
Part of the SDDE Smith Group, Styled prides itself on delivering a flexible, collaborative and creative service that clients can enjoy, as well as a beautiful end result.
Here, we share how we transformed Graham House, a beautiful holiday home in Osmotherley, through our services.
The Brief
The brief for this project was to revamp and update a large property with a clean, minimalist design incorporating pops of colour for interest, to appeal to a broad range of guests.
The Project
The existing property was in good condition when we were asked to update it, so we were able to work with many of its original features, such as the large windows and characterful exposed beams to create something truly unique.
We wanted to create a design that felt in keeping with the building and its location, and that would appeal to a wide range of guests. Our clients granted us a lot of creative freedom with this project, which meant we were able to take it in a direction that would catch the eye of potential guests with a modern and quirky edge, whilst remaining true to the property's traditional features.
We replaced the flooring, repainted throughout the house with colours and styles we recommended to suit the design, and provided ample seating to make for comfortable dining and relaxing.
In order to make our client's lives easier, we also provided delivery and installation services. This meant we managed the whole project, from the initial design right through to styling and staging the property ready for photography and guests.
Challenges
As an older property, Graham House had some very narrow staircases and doorways, which always takes more consideration when planning for fittings. For example, we had to ensure that all the headboards that we had chosen could fit up the stairs and through the doorways.
To overcome this challenge, we decided to use 2 single headboards in place of a king size one. The headboards we chose had a continuous pattern on them to ensure consistency and we were able to fit the bed and headboard up the narrow staircases and through the doorways. This is something we actually suggest for a lot of our accommodation projects as it allows the space to become more multifunctional as it can be used as a twin bedroom for young families – or a king bed for couples.
This created numerous versatile places for guests to relax, work, and enjoy.
The Results
We designed an attractive, comfortable and modern holiday home, resulting in some fantastic feedback from guests and an increased number of bookings. It also meant that our client could increase their daily charge.
If you'd like to find out more about our services, and how our team can help you, get in touch.