‹ Go Back
Parkside Villa – Case Study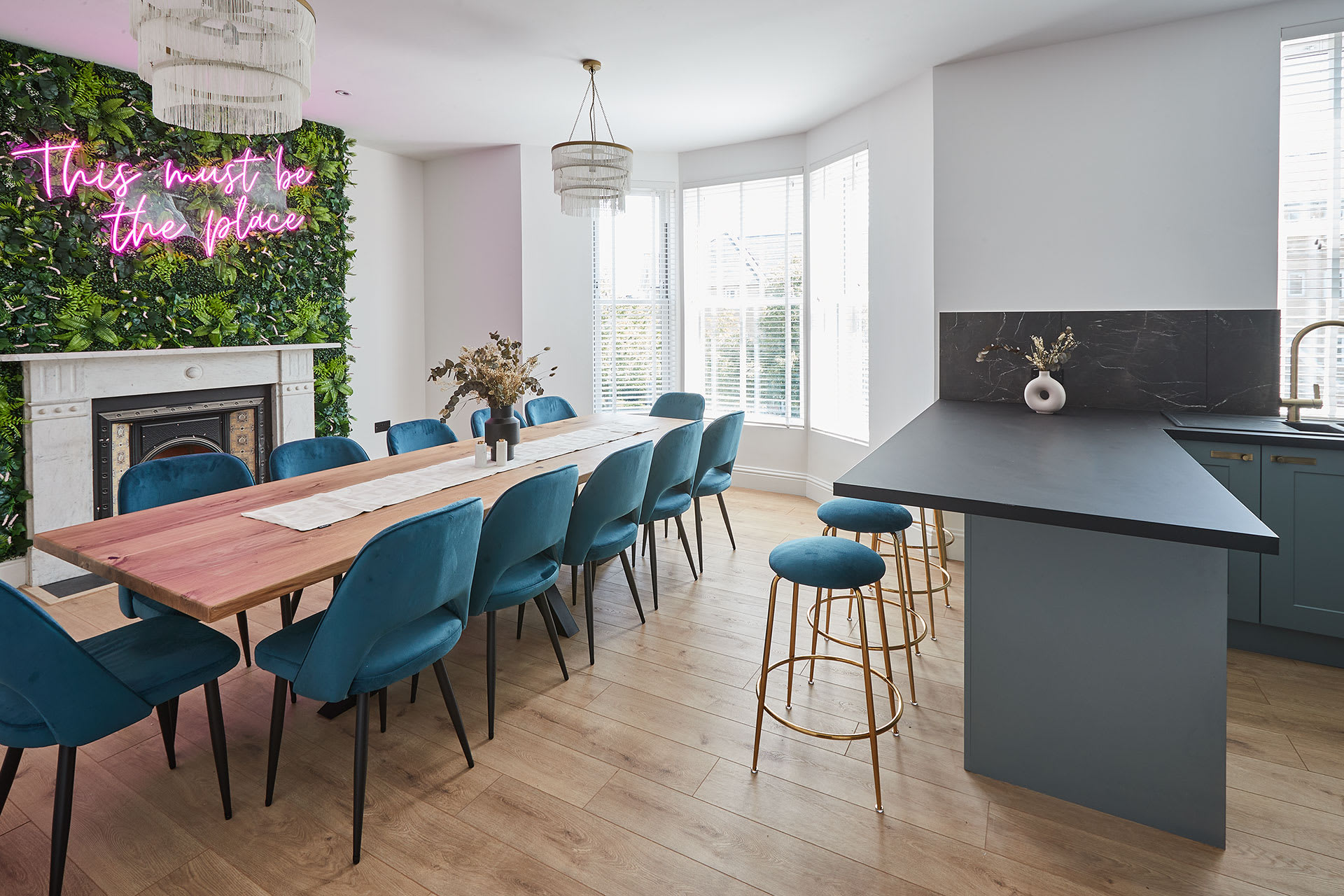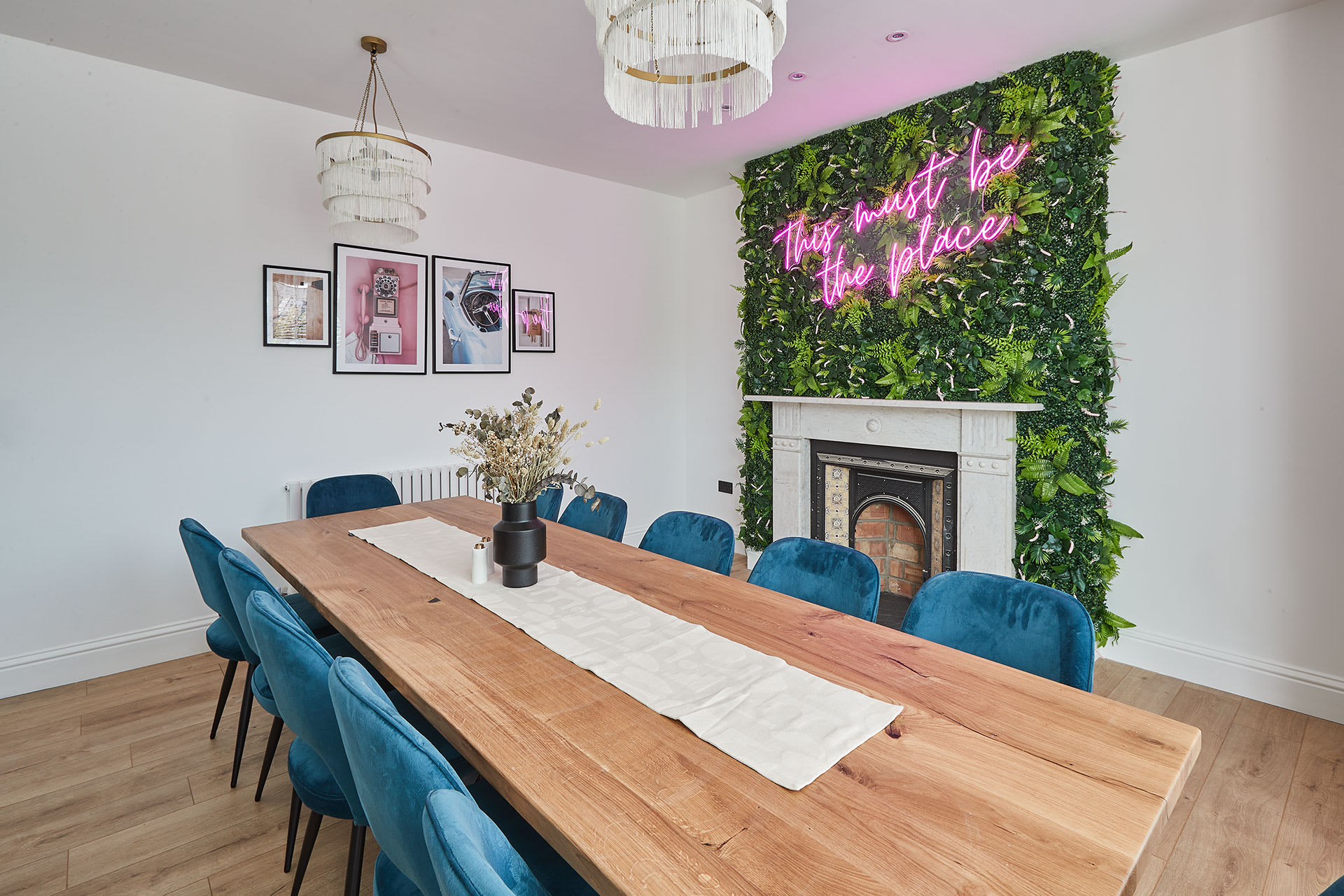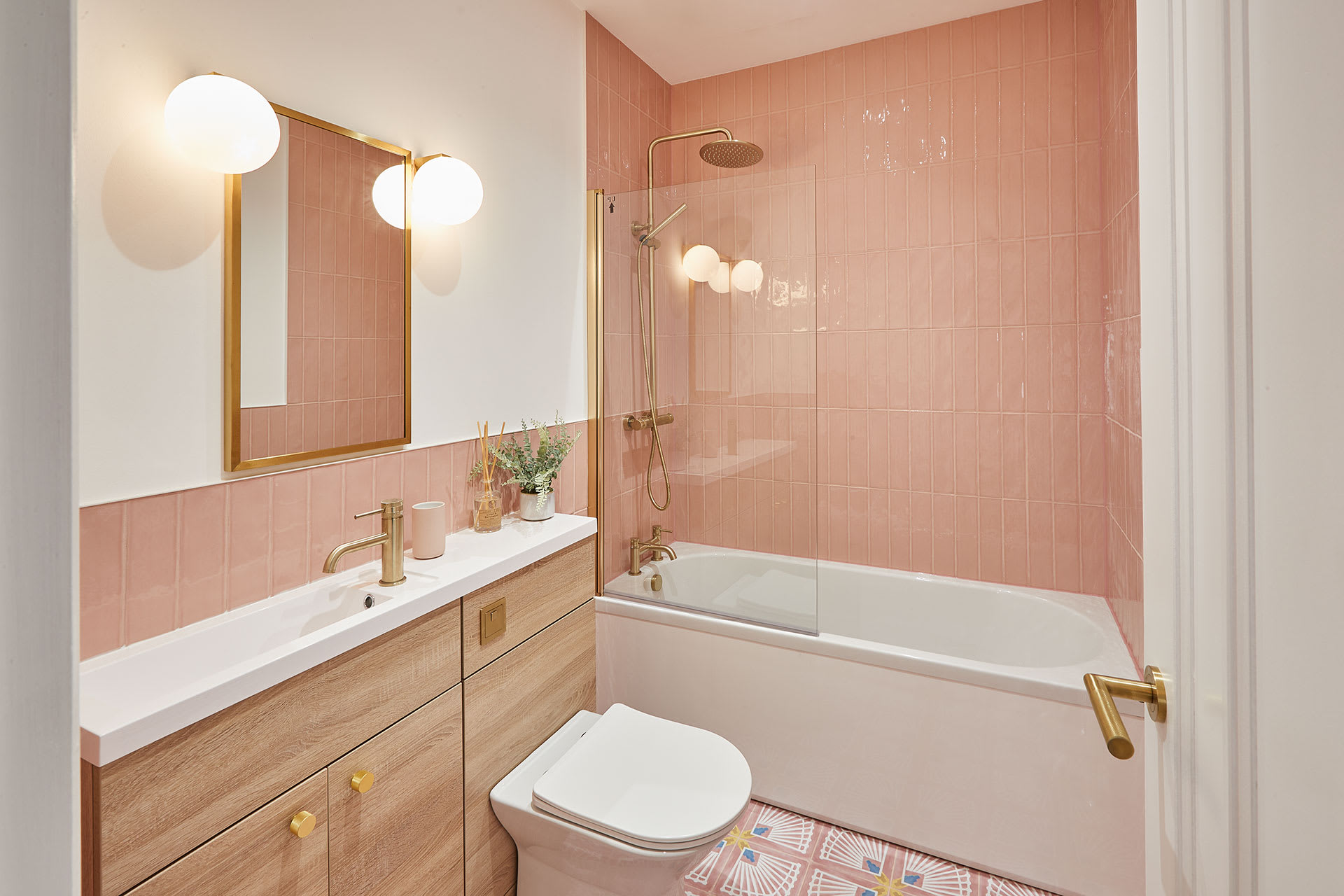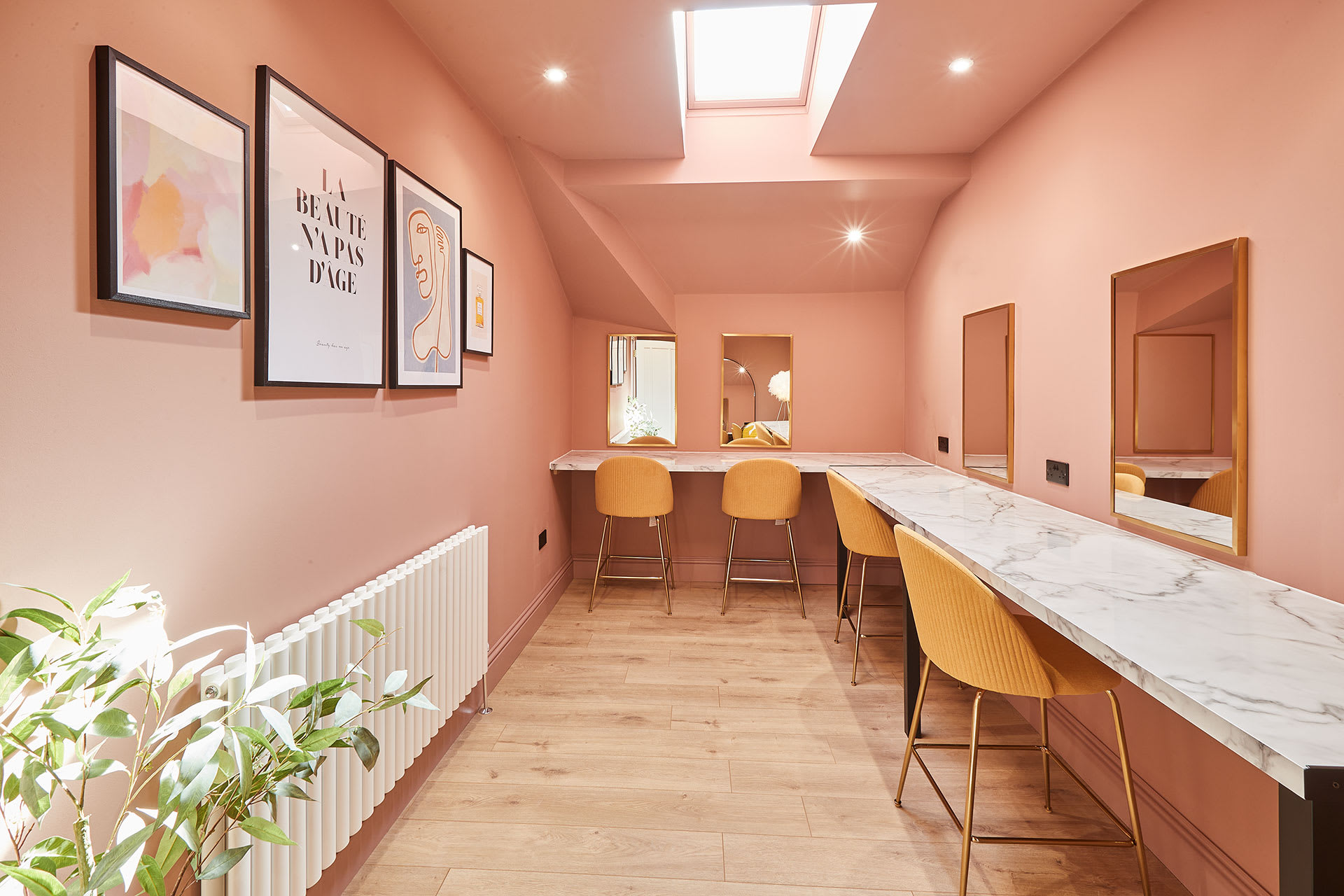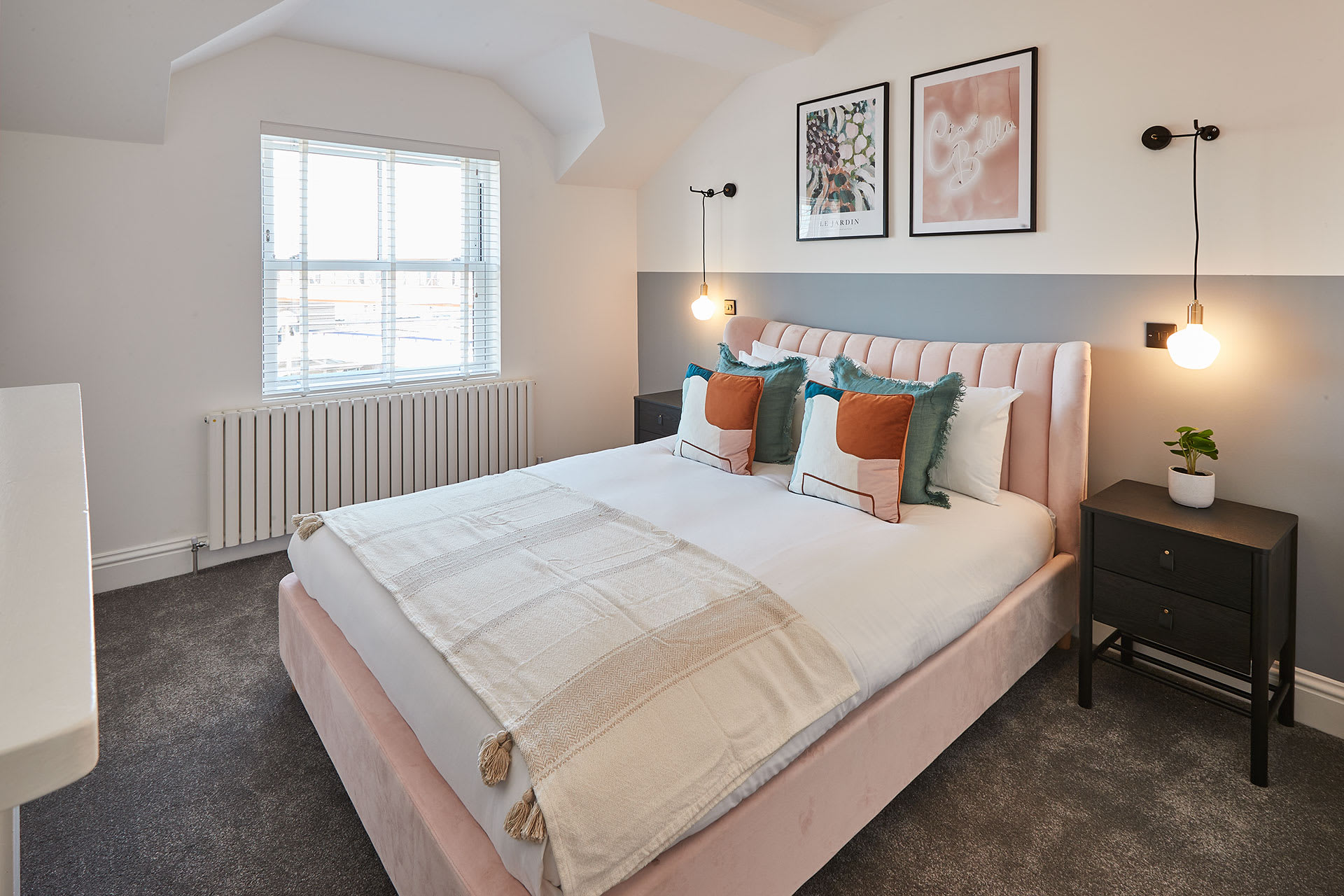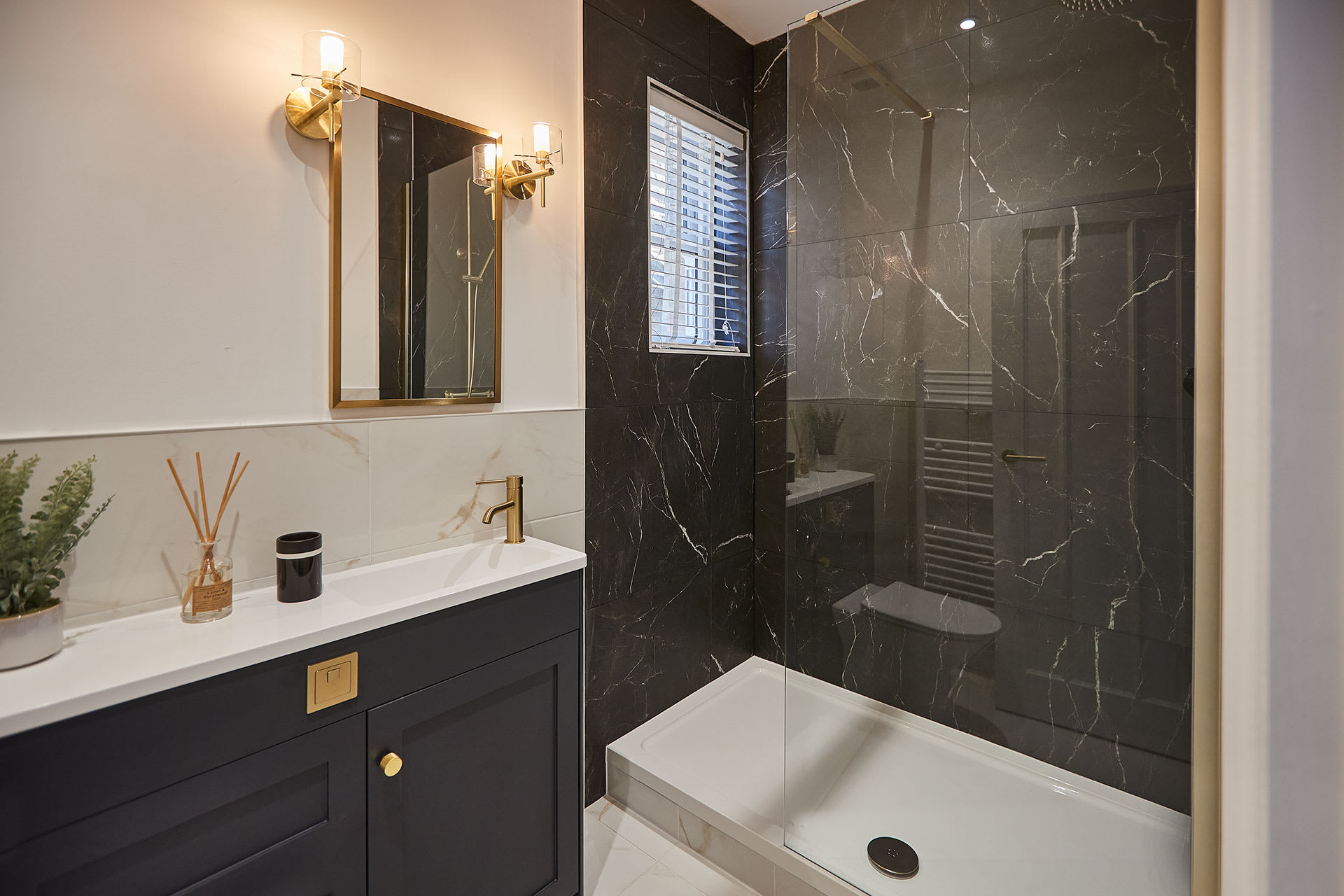 Swipe to scroll through the images.
The Brief
Parkside Villa, a seven-bedroom property located in Harrogate, faced a challenge attracting potential guests in the competitive UK holiday home market. The property lacked inspiration and character. To revamp the property and increase its appeal, a transformation was undertaken to create a modern holiday home that could accommodate multiple guests and offer a unique experience.
The Project
Loud luxury in interior design is a style that incorporates bold and vibrant elements, such as bright colours, striking textures, and neon lights. In a holiday home setting, it is important to create a fun and engaging environment for guests. The combination of eye-catching design choices and a sense of playfulness can improve the overall holiday experience, leaving guests with lasting memories.
The renovation of Parkside Villa was not without its challenges, particularly when working with the shell of the property. Adding character to the space required a careful selection of design choices to achieve the desired modern aesthetic.WOODSmith Construction Group was hired to handle all internal renovations, including demolition, plastering, new bathrooms, and kitchen.
The design team opted for a bold and colourful approach, incorporating shades of blue, pink, and vibrant textures throughout the holiday home. The kitchen was specifically designed to encourage gatherings with guests. Each of the six bedrooms received a 5-star treatment, and a standout feature was the creation of a luxurious 6-person dressing room – as we all know, the best part of going out is getting ready!
Highlights of the project:
One of the major achievements of the renovation was making a large property like Parkside Villa feel cohesive throughout. Despite its size, the design ensured that every corner of the holiday home contributed to a unified and seamless experience.
To achieve the desired modern and luxurious look, high-quality materials and finishes were utilised. This not only enhanced the aesthetic appeal but also improved the overall comfort and durability of the space.
The choice of furniture and decor played a pivotal role in creating a luxurious yet fun space. Each piece was carefully selected to complement the overall theme of loud luxury, creating an inviting and enjoyable atmosphere for the guests.
The Results
The Parkside Villa project highlights the significance of embracing loud luxury and bold interiors in holiday homes. By offering guests a space to come together in a fun stylish environment, property owners can enhance guest satisfaction, drive occupancy rates, and foster a positive reputation in the competitive holiday home market.
This property is available to book on Host & Stay.