‹ Go Back
Queenscliffe – Case Study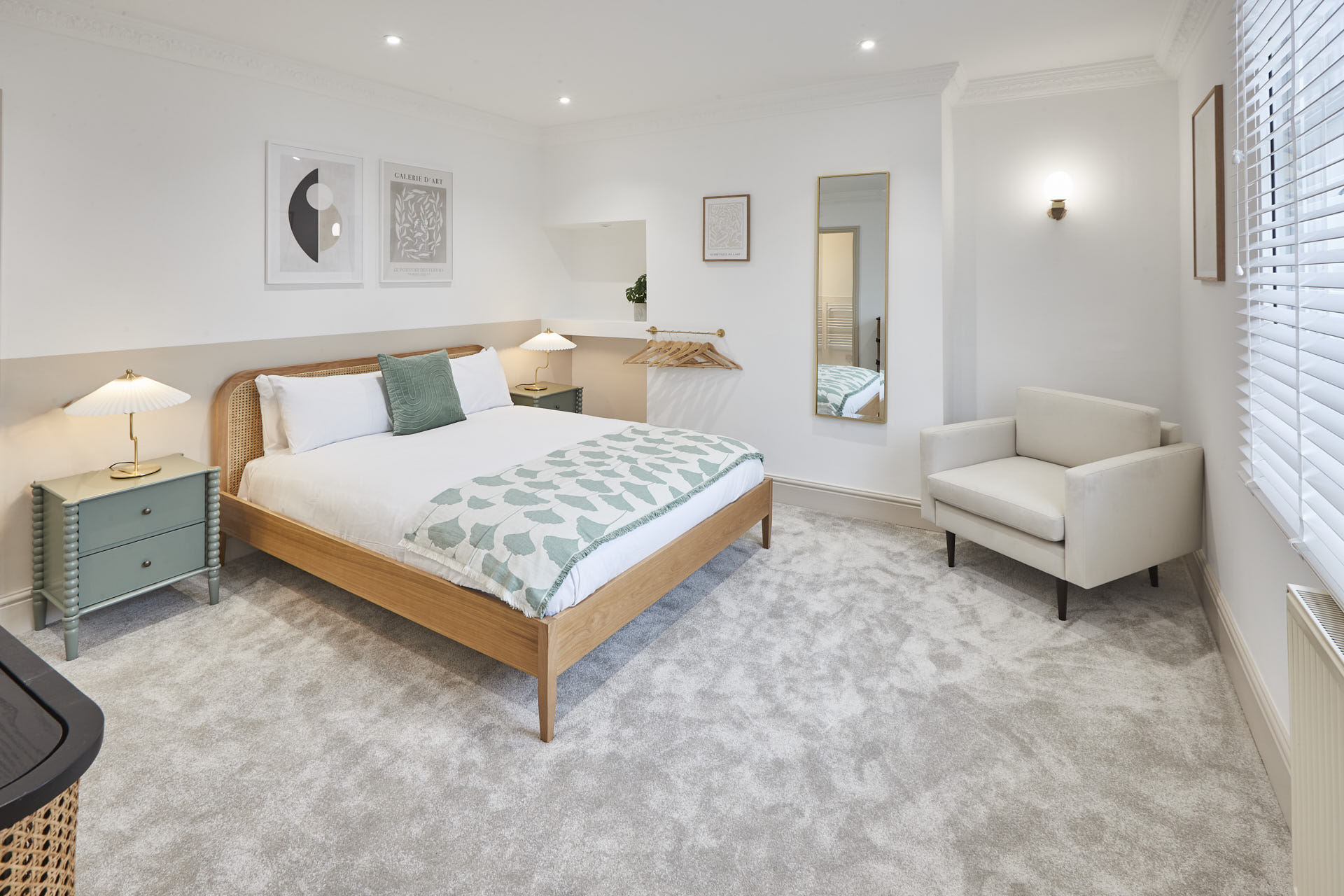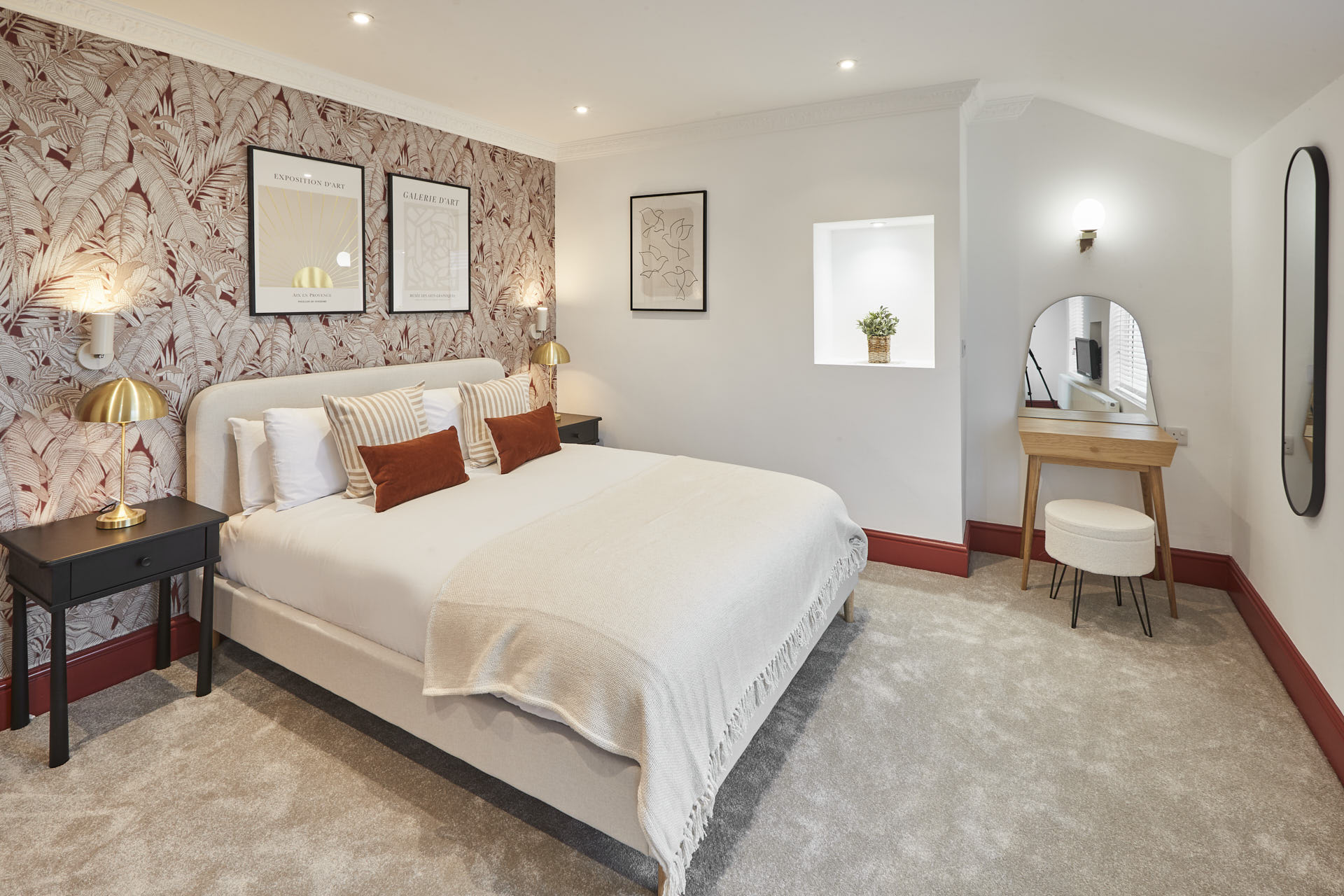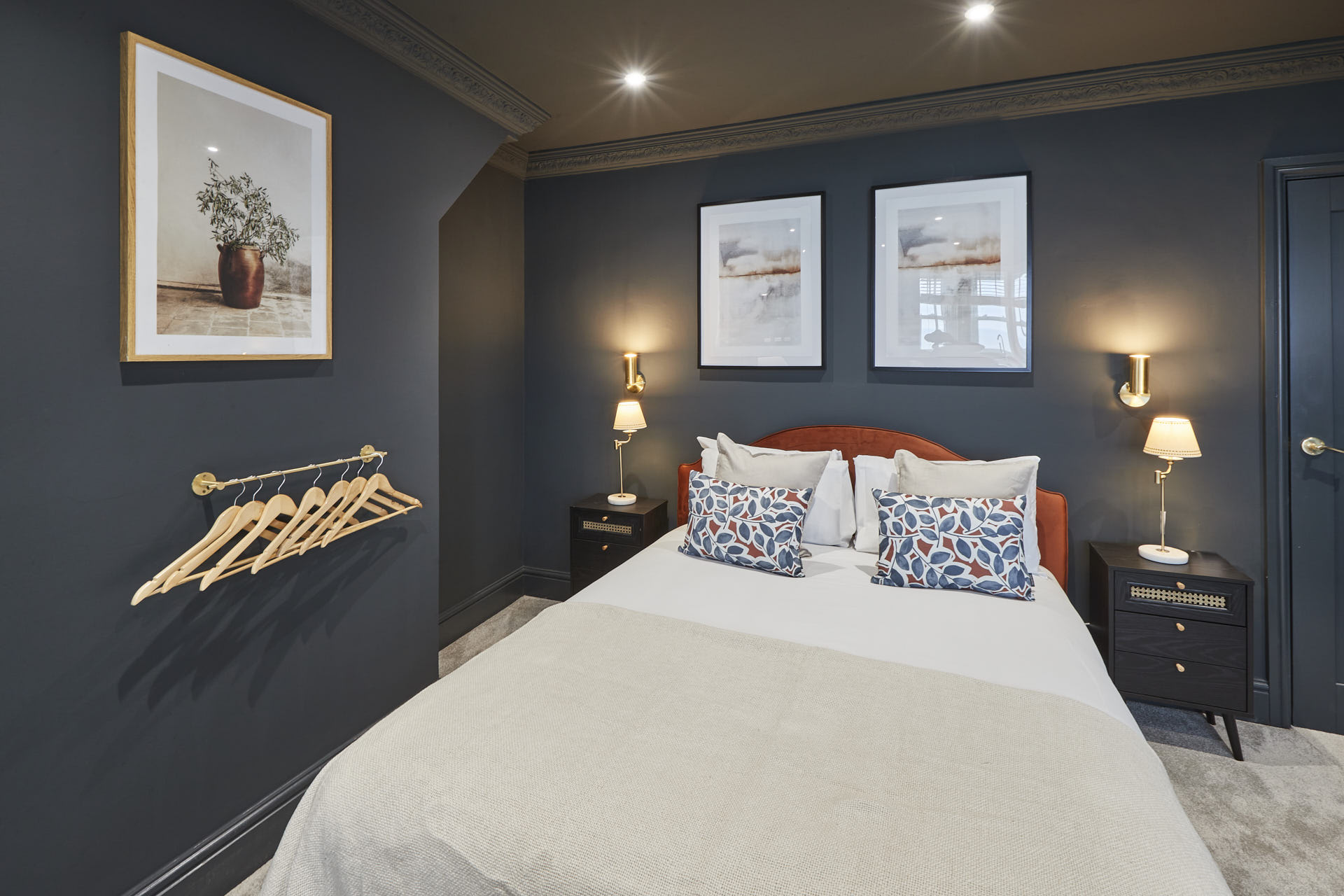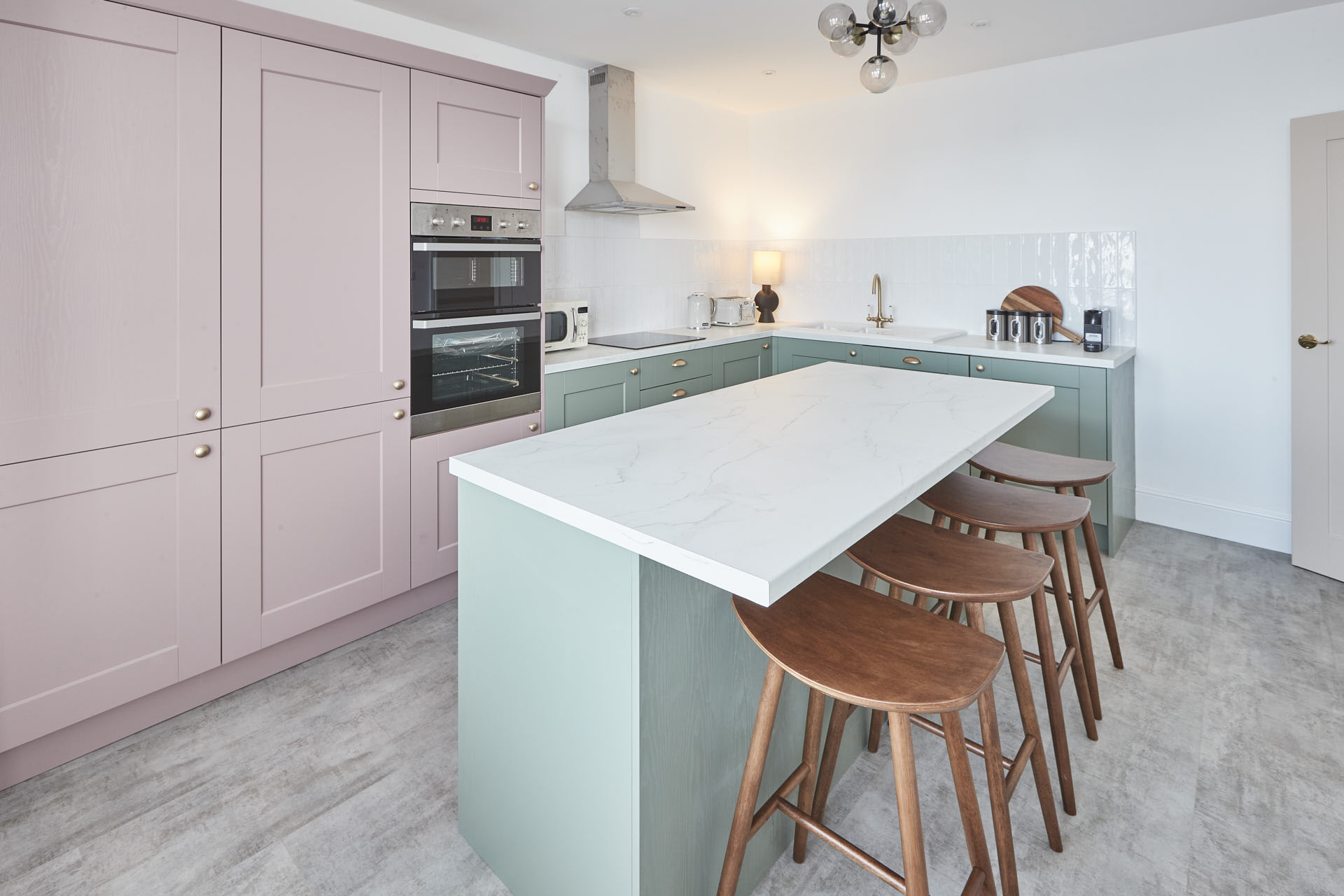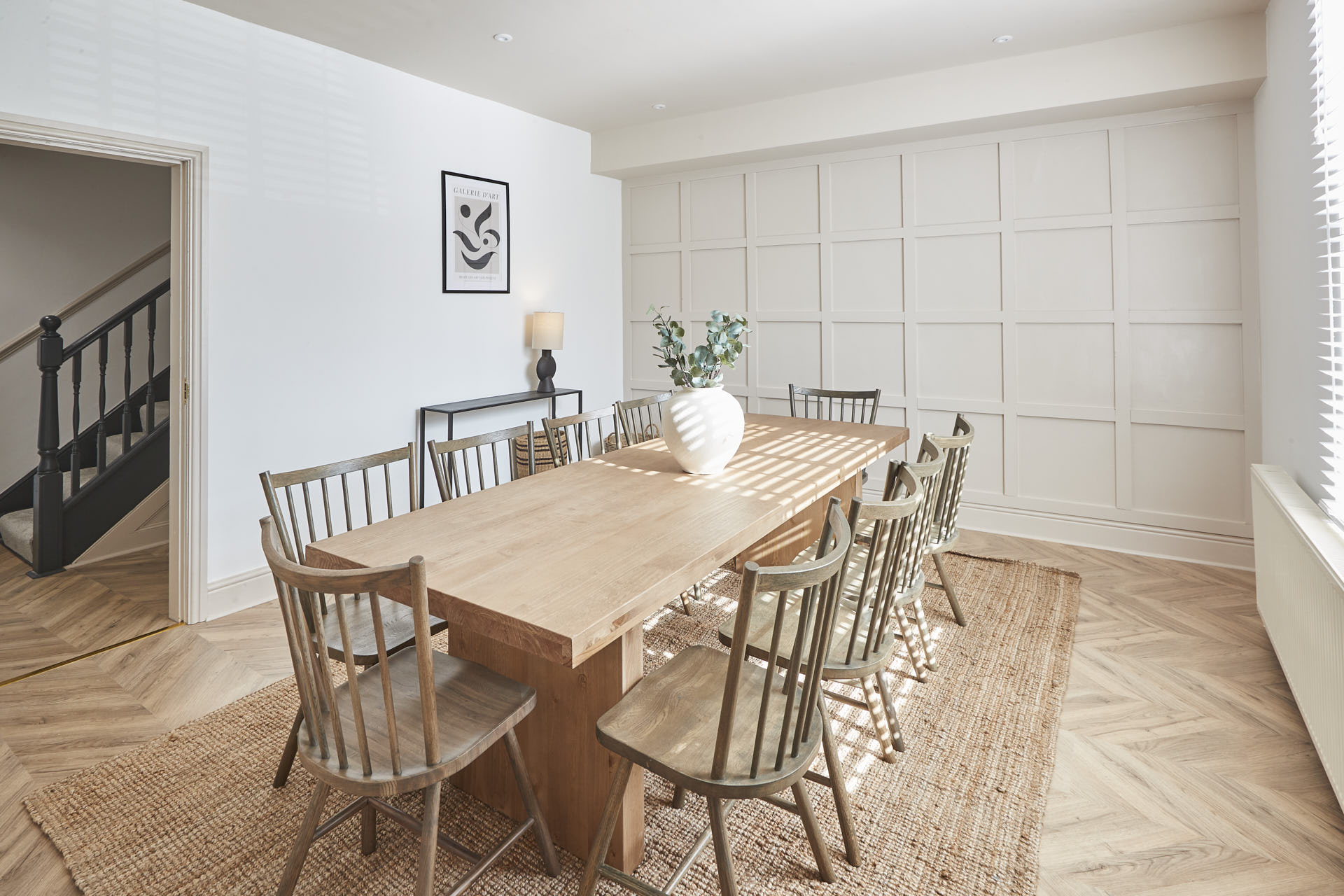 Swipe to scroll through the images.
The Brief
In the heart of Scarborough, a six-bedroom property underwent a major renovation. Queenscliffe, once lacking inspiration, sought to reposition itself in the competitive UK holiday home market. The goal was clear: to attract holidaymakers and increase bookings.
The Project
The introduction of Scandi living breathed new life into Queenscliffe. Rooted in the principles of minimalism and functionality, Scandi living embodies modern elegance. The impact was significant, as the property embraced clean lines, natural textures, and a harmonious colour palette to create a sense of tranquillity and comfort. In addition to this transformation, there was the use of colour blocking, a technique that defines different areas using carefully chosen colours. The strategic use of colour added life to the Scandi atmosphere, creating a sophisticated look that stays with guests long after their stay.
Navigating the challenges posed by a modern architectural shell was no mean feat. The collaborative efforts of WOODSmith Construction Group, responsible for executing all building works, including the meticulous rip-out, skillful plastering, and kitchen and bathroom installations, played a pivotal role in turning the vision into reality.
Highlights of the project:
Creating a cohesive space throughout the expansive property, the team's meticulous attention to detail resulted in a seamless blend of interconnected spaces.
Each bedroom at Queenscliffe features custom en-suite bathrooms, adding a touch of luxury to enhance every guest's stay.
Careful consideration went into selecting high-quality materials and finishes, contributing to an aesthetic that is visually appealing and built to stand the test of time.
Thoughtfully chosen furnishings and décor elements were combined to enhance the property's feel, ensuring a welcoming ambiance in every room.
The Results
The renovation of Queenscliffe highlights the impact of design, innovation, and teamwork. By skillfully combining Scandi living, tasteful use of colour, and thoughtful design decisions, the property has evolved into a sought-after location for holidaymakers seeking relaxation and luxury.
This property is available to book on Host & Stay.