‹ Go Back
Roslyn House – Case Study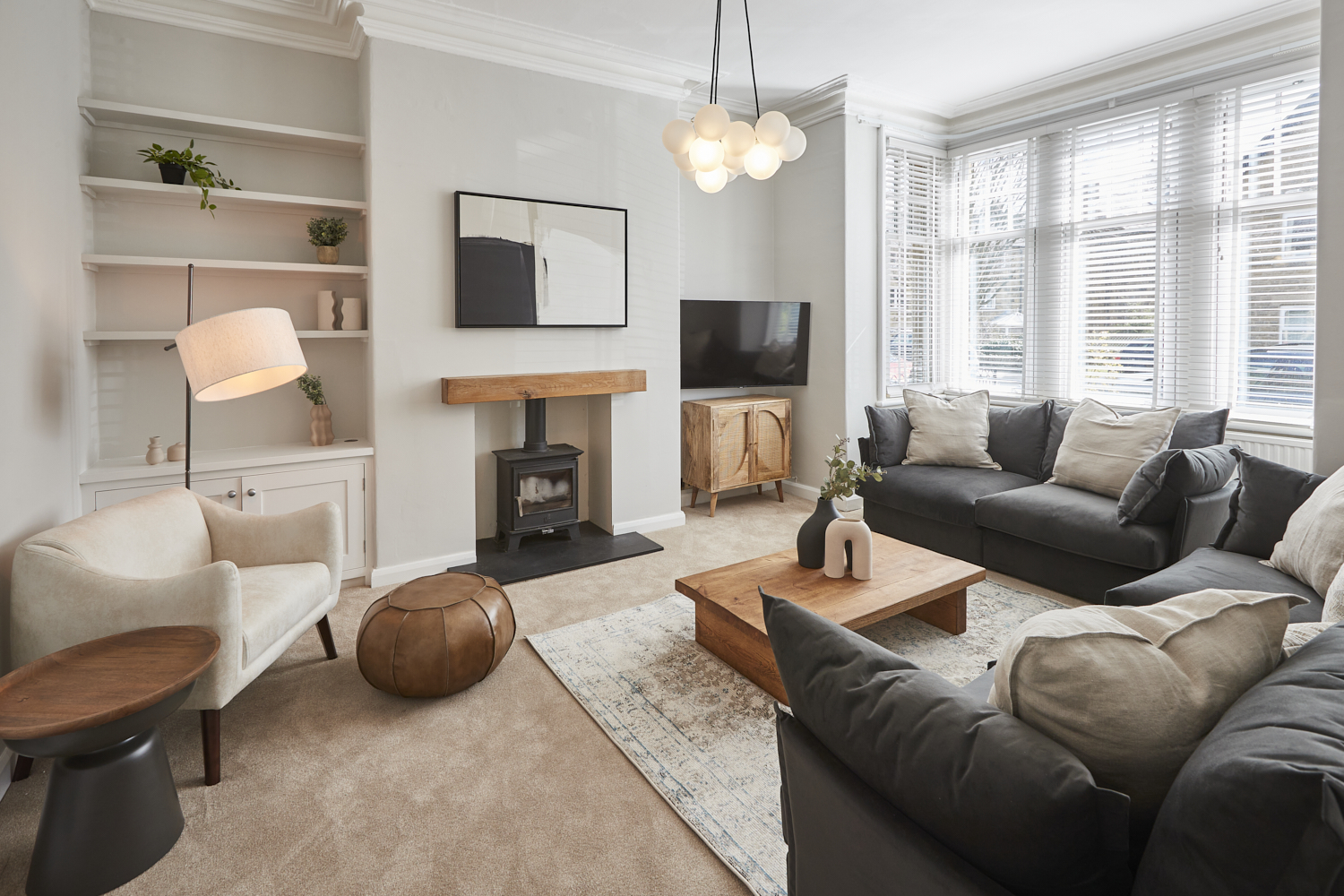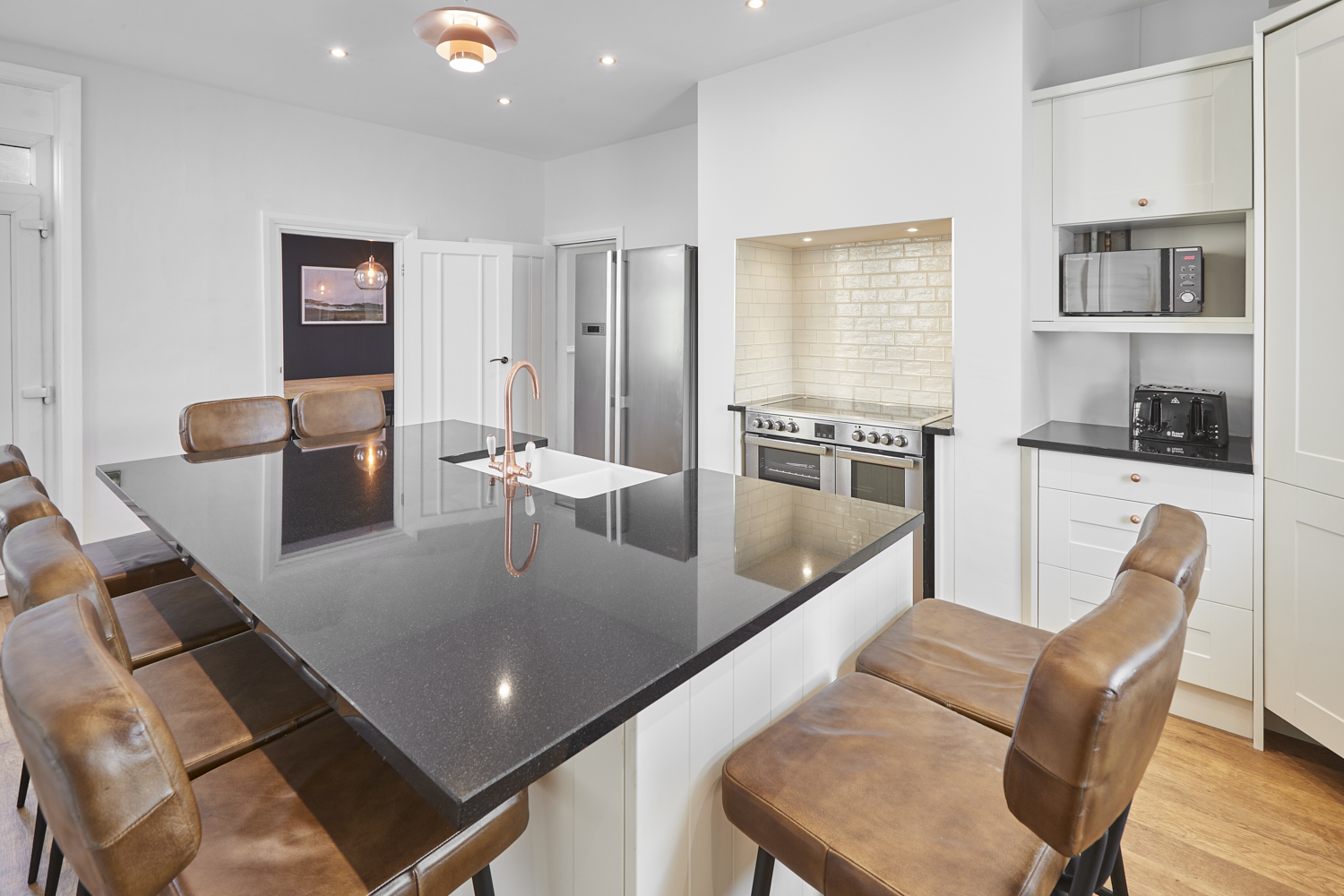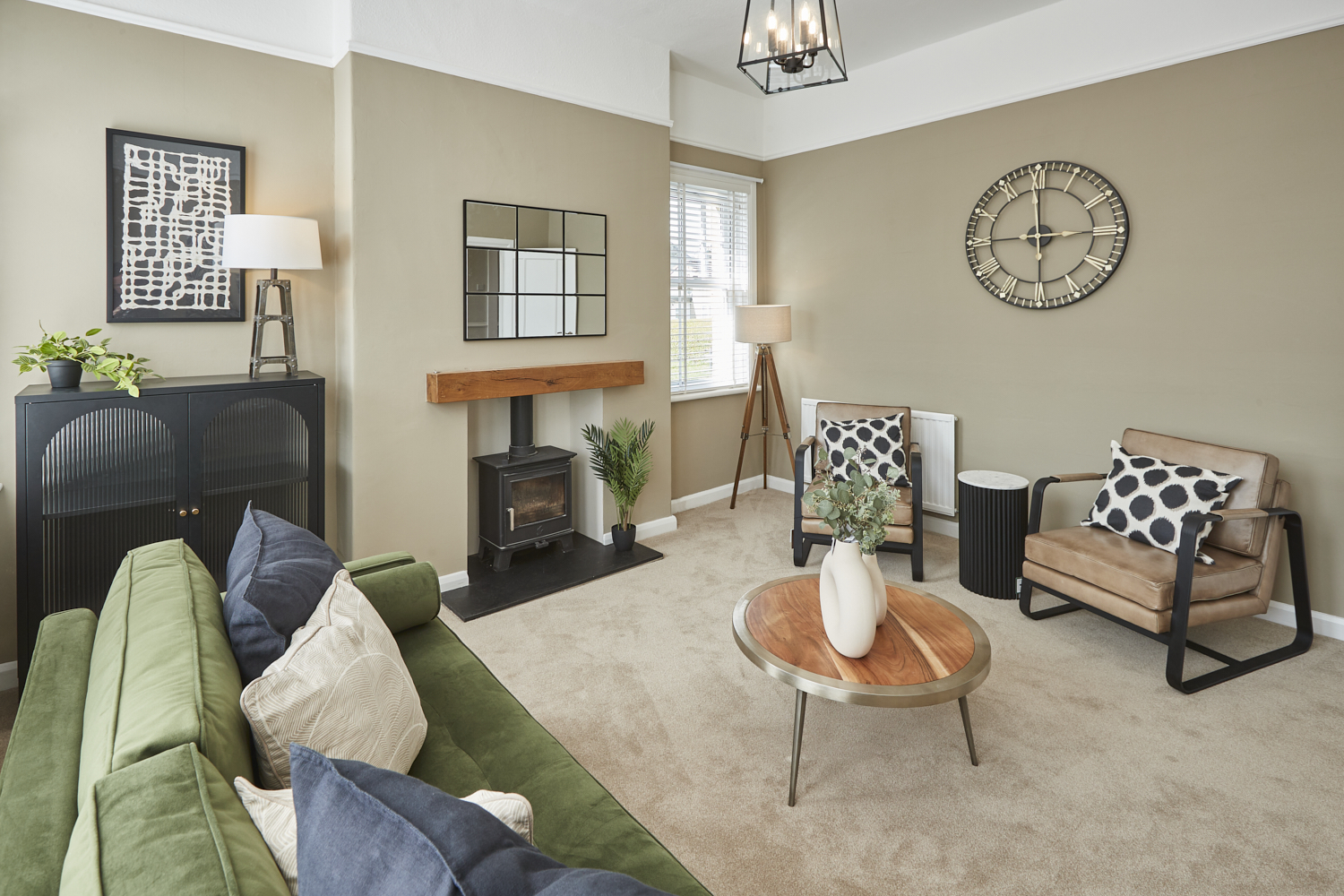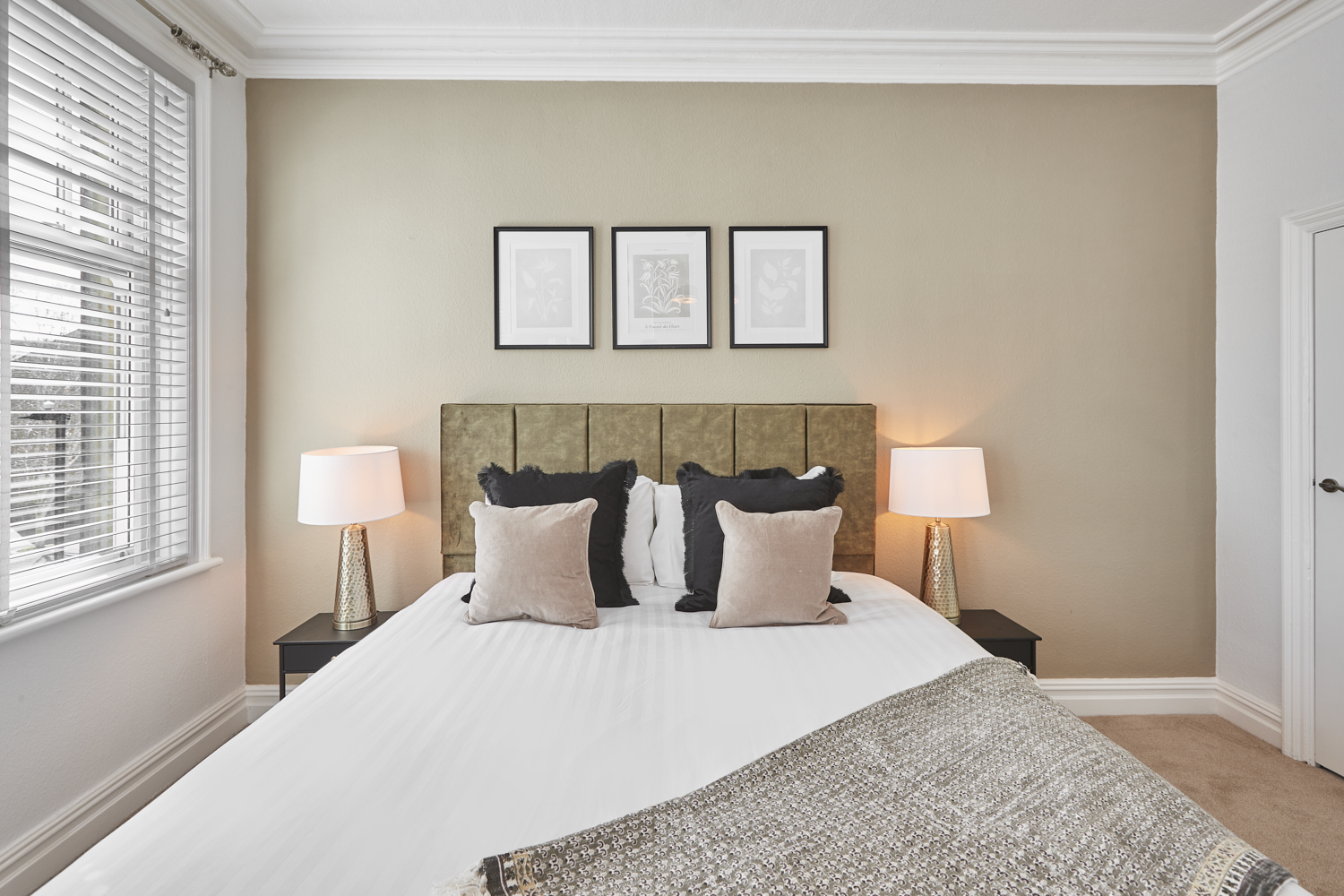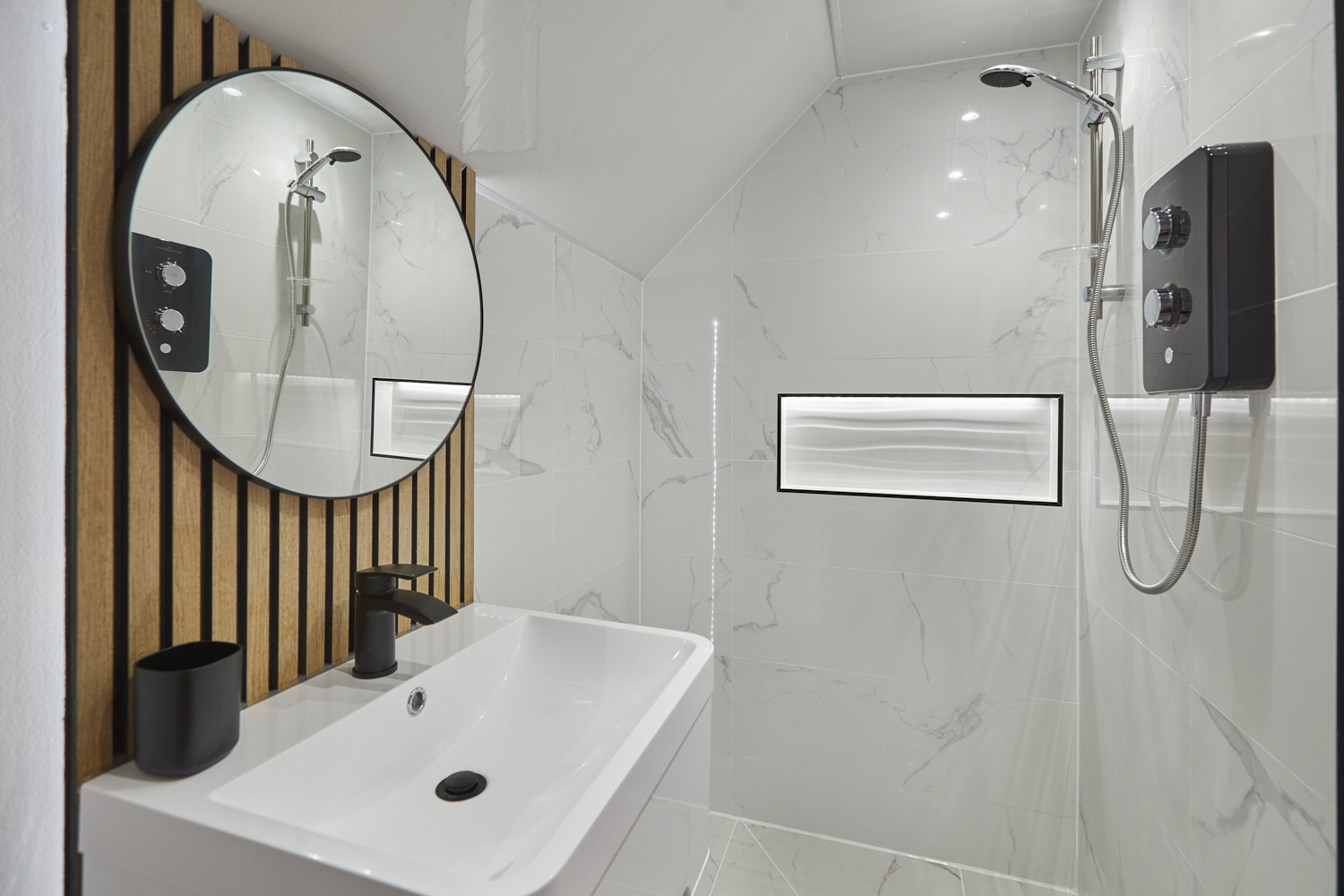 Swipe to scroll through the images.
The Brief
Roslyn House, a three-story period property located in Pateley Bridge, boasting six bedrooms and seven bathrooms, underwent a comprehensive transformation into a modern, elegant holiday home. With the goal to attract guests in the competitive UK stay market by creating a space that exudes quiet luxury.
The Project
Quiet luxury in interior design embodies a refined and understated elegance. It emphasises the creation of a peaceful and sophisticated atmosphere that allows guests to relax and unwind. In the context of Roslyn House, quiet luxury played a vital role in attracting discerning holidaymakers seeking an elevated experience.
The renovation of Roslyn House presented several challenges, including the need to balance the preservation of traditional elements with the creation of a homely environment in a large property. To achieve a modern elegant aesthetic, the design choices focused on a neutral colour palette with occasional subtle pops of colour. The selection of furniture and decor elements favoured clean lines, contemporary silhouettes, and high-quality materials. These choices not only enhanced the overall visual appeal but also created a cohesive and harmonious living environment throughout the property.
Roslyn House boasts several standout features that contribute to its overall appeal:
The property's original architectural details, such as decorative mouldings, were carefully preserved and restored to maintain the charm of the period home.
High-quality materials and finishes; premium materials, including stone worktops, hardwood, and polished metal, were employed throughout the renovation. These materials not only enhanced the aesthetics but also ensured durability and longevity.
And finally, the furniture and decor elements were chosen to complement the overall design concept. The pieces combined comfort and style, creating inviting spaces for guests to relax and enjoy their stay. A personal favourite is the Green Lili artwork used in the first living room.
The Results
The Roslyn House project highlights the significance of embracing quiet luxury and neutral interiors in holiday homes. By offering guests a tranquil and sophisticated environment, property owners can enhance guest satisfaction, drive occupancy rates, and foster a positive reputation in the competitive holiday home market.This property is available to book on Host & Stay.