‹ Go Back
The Beach House – Case Study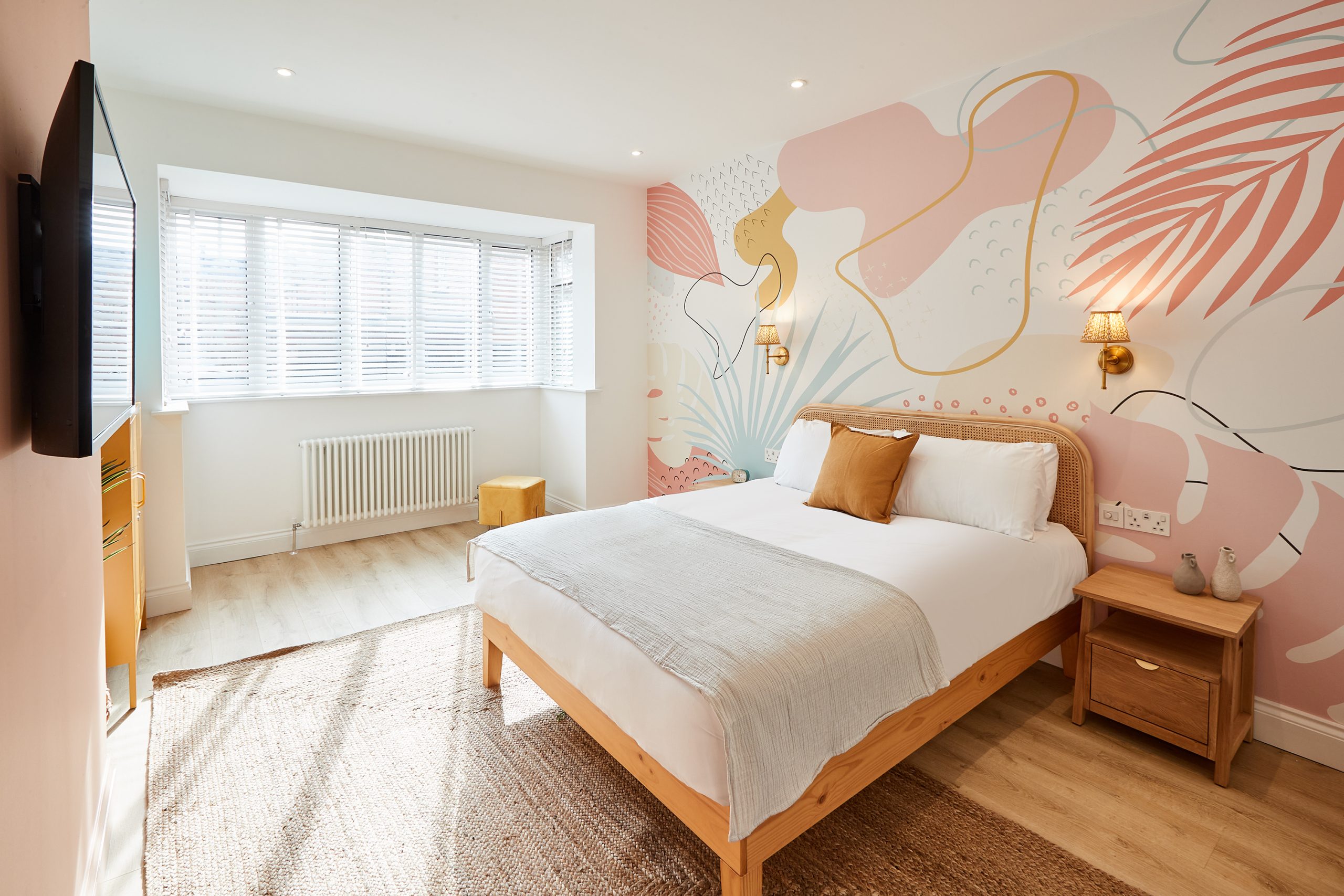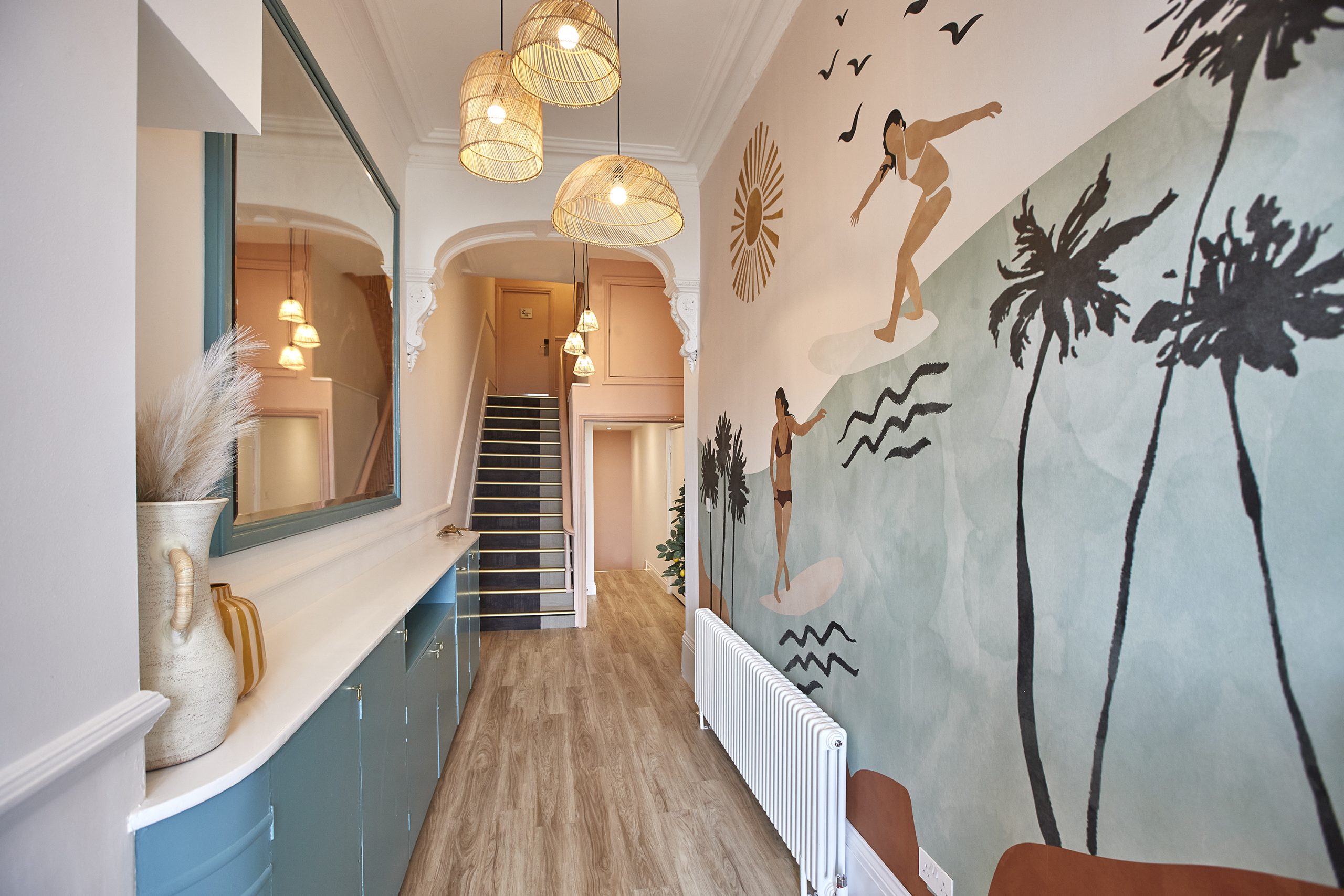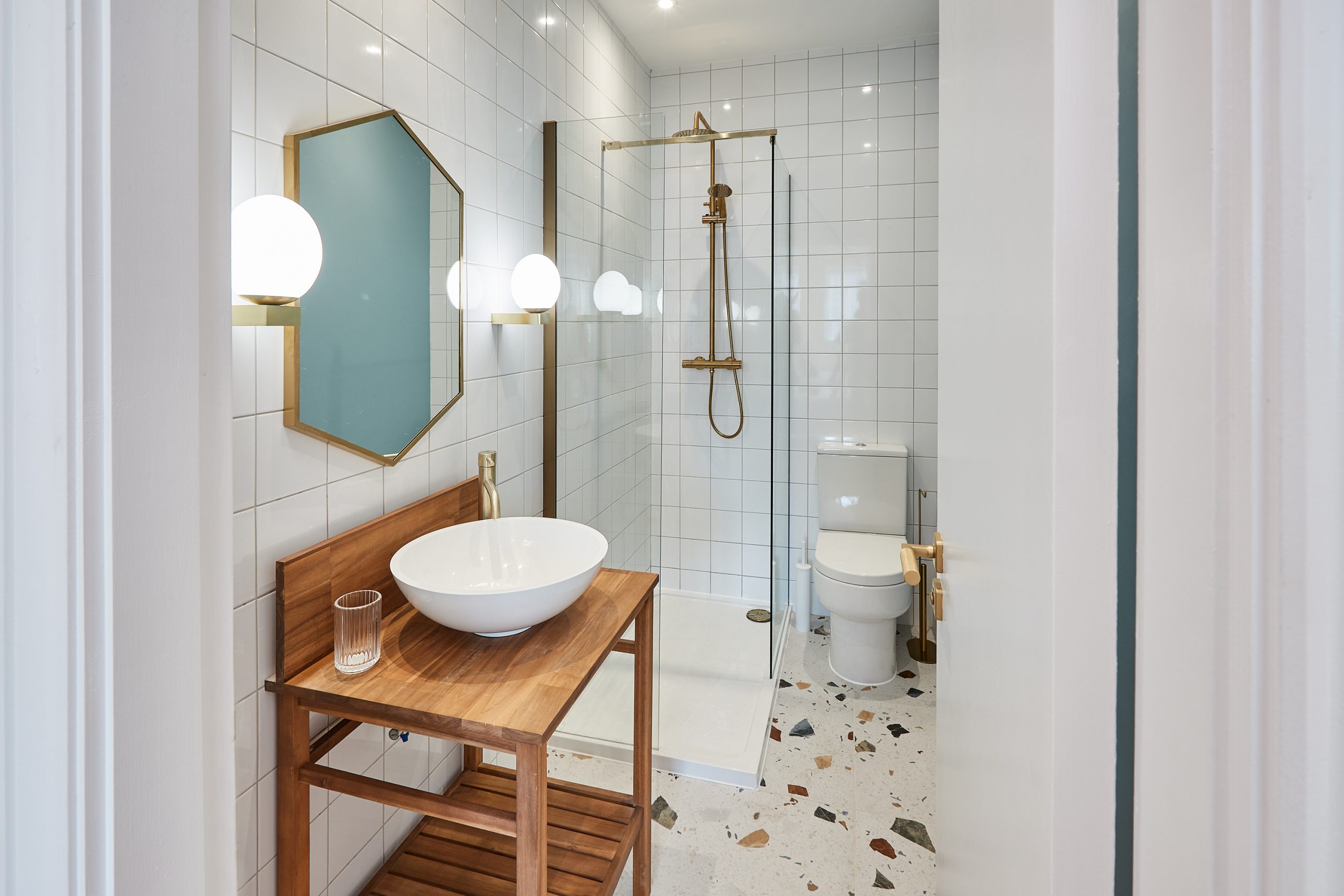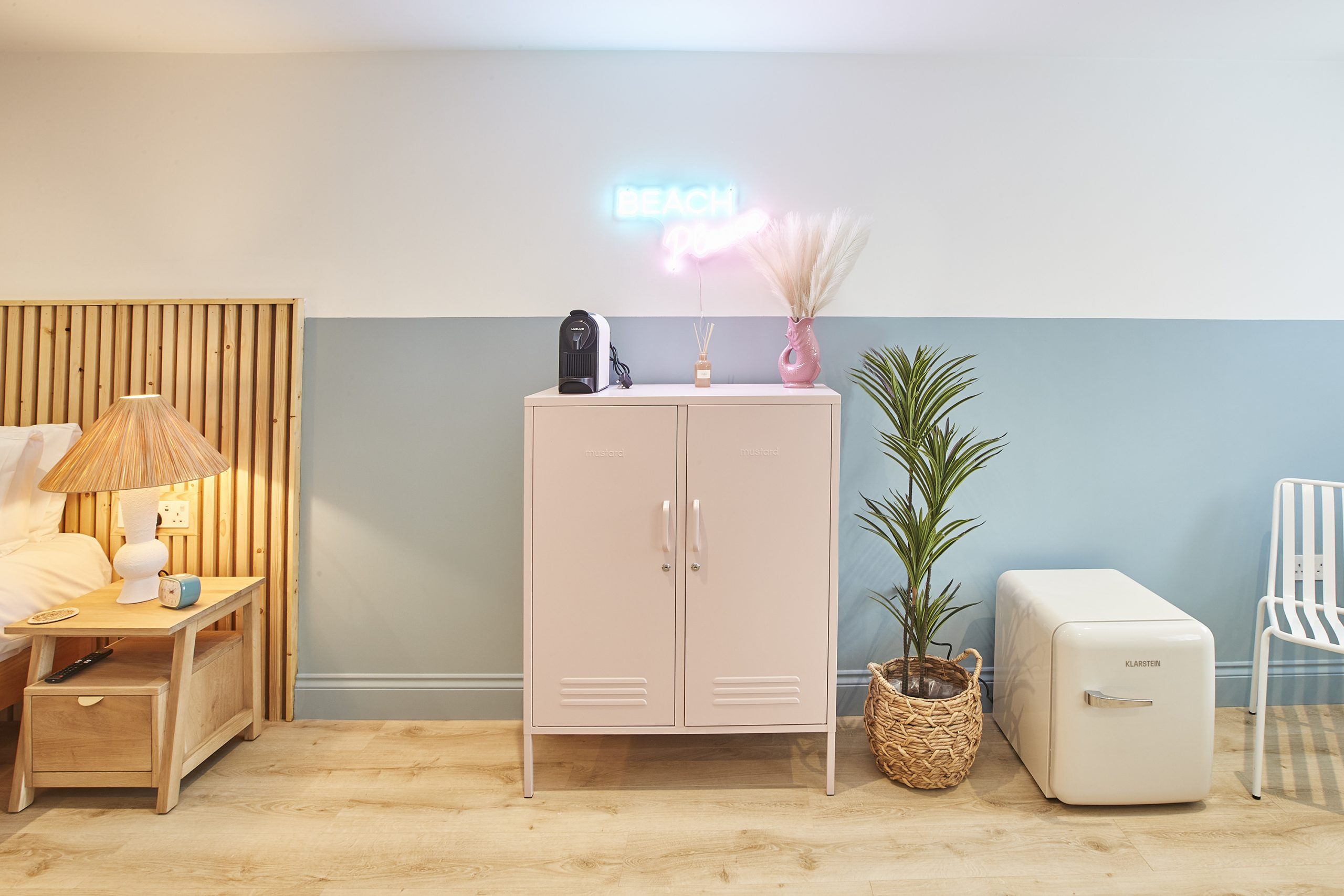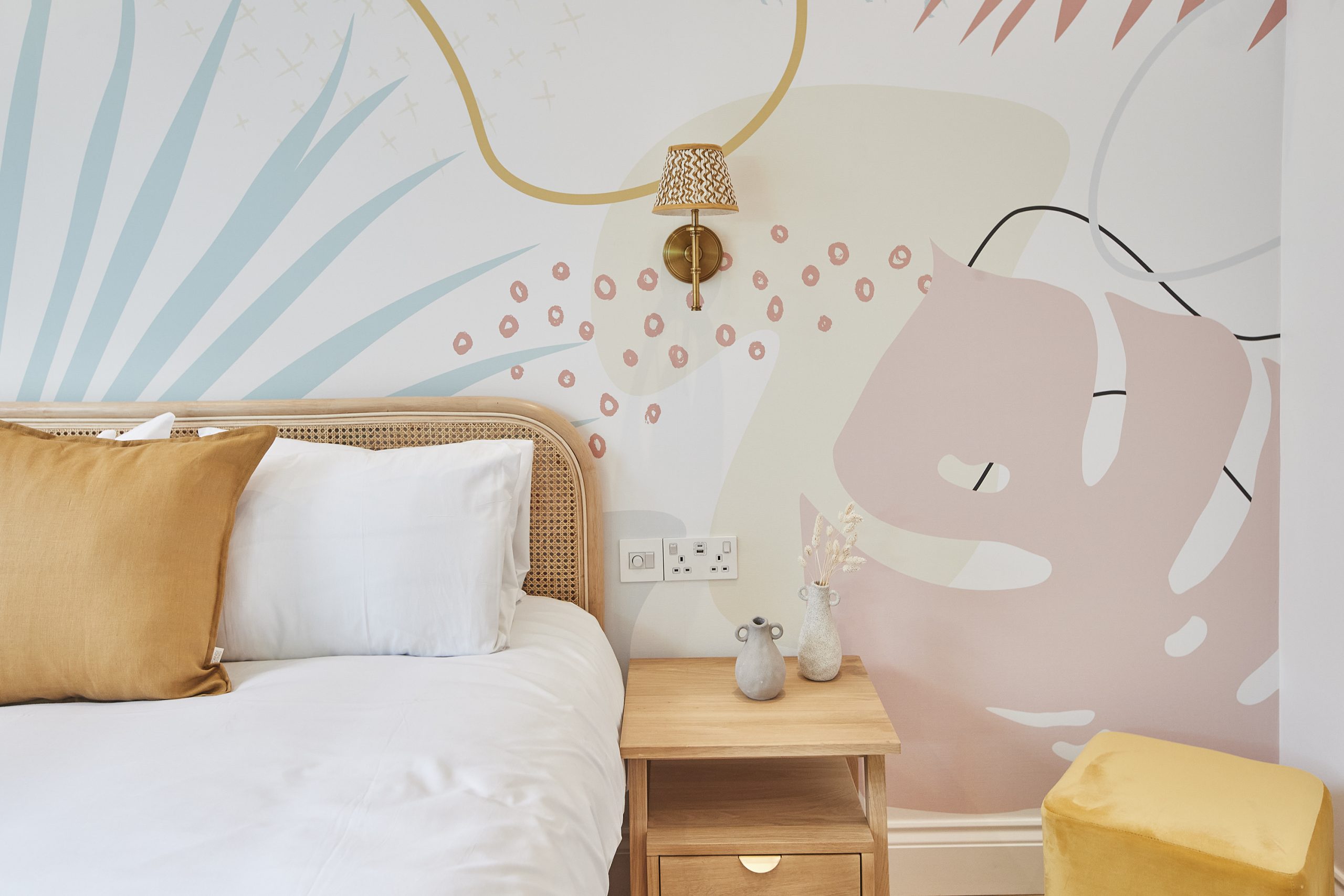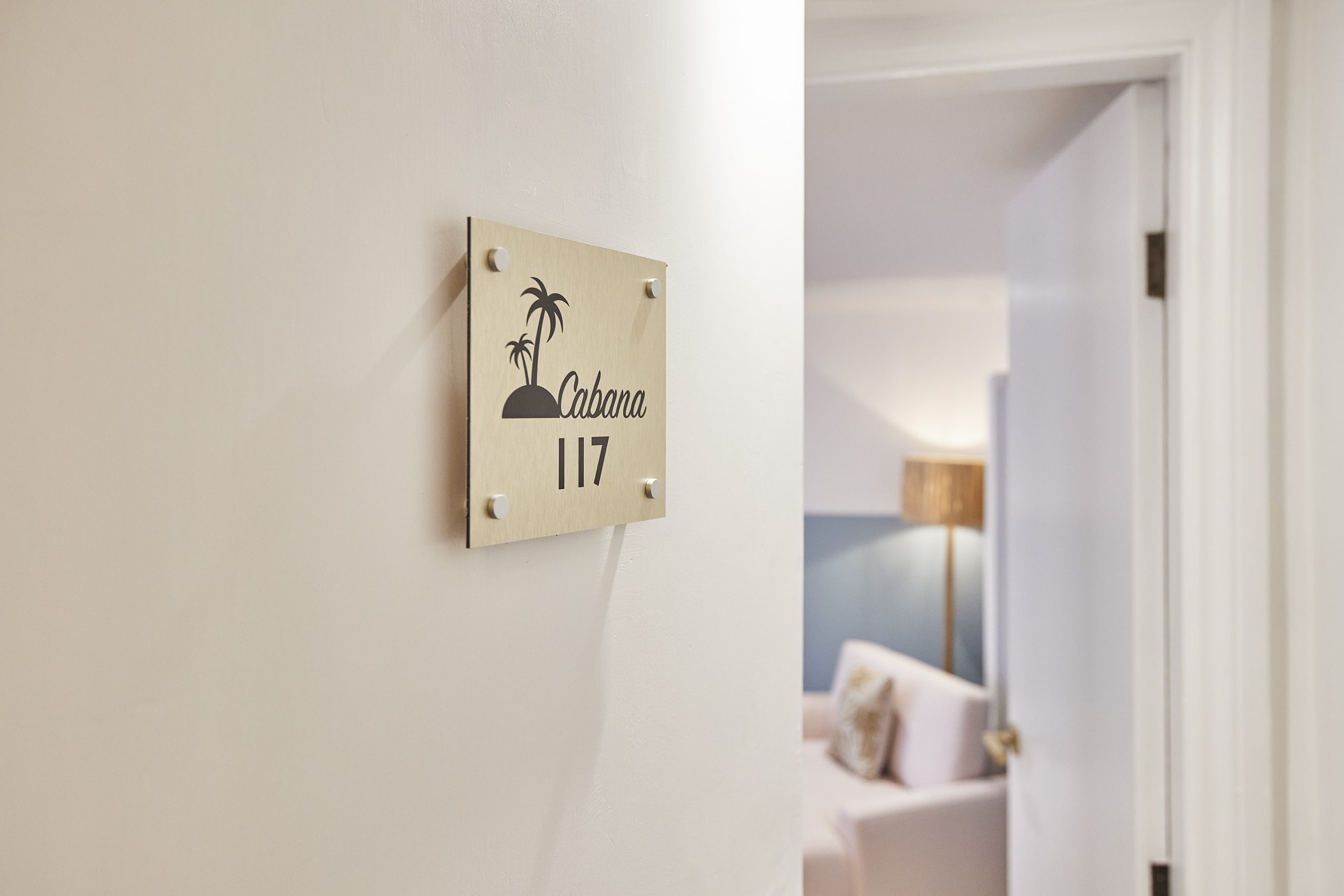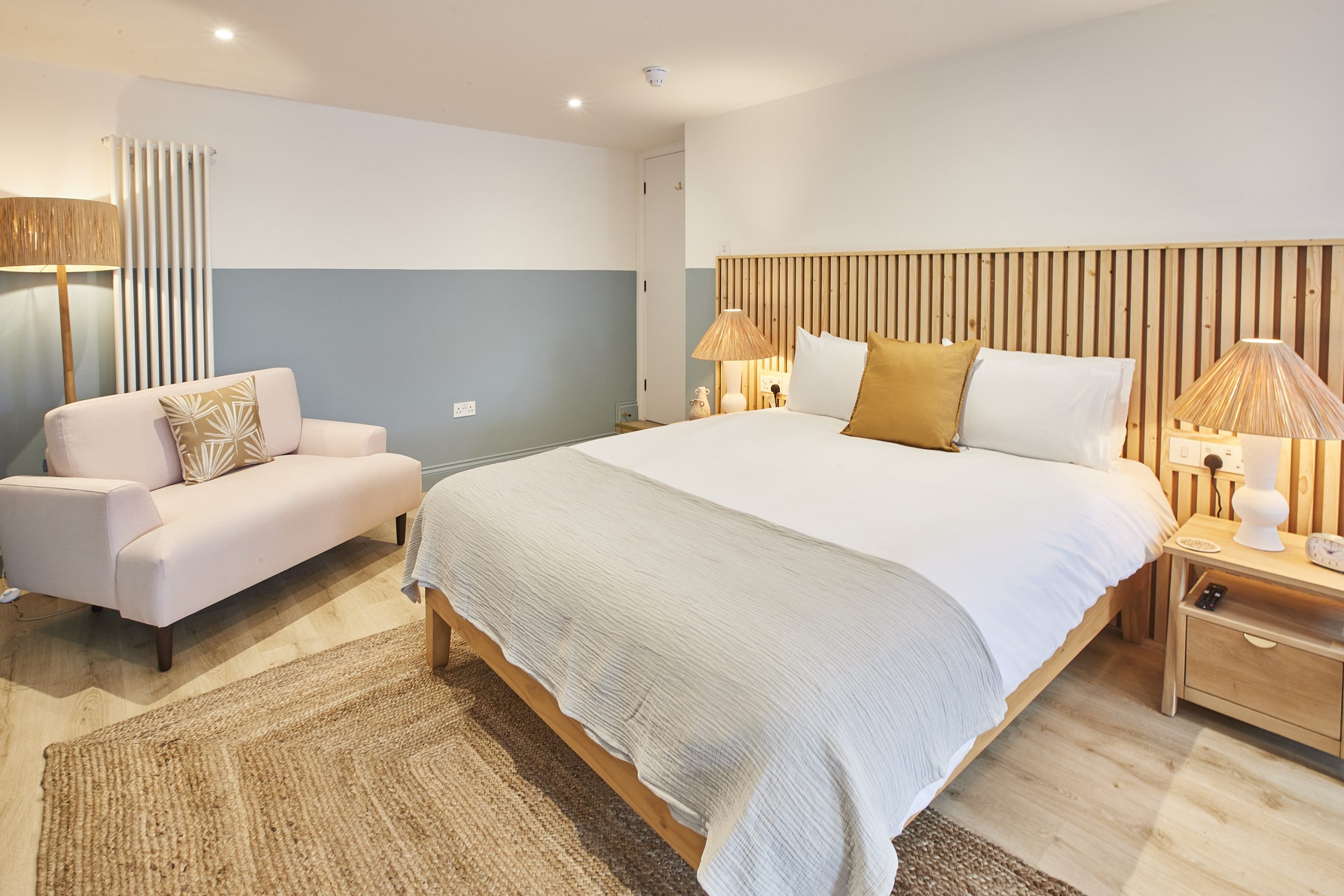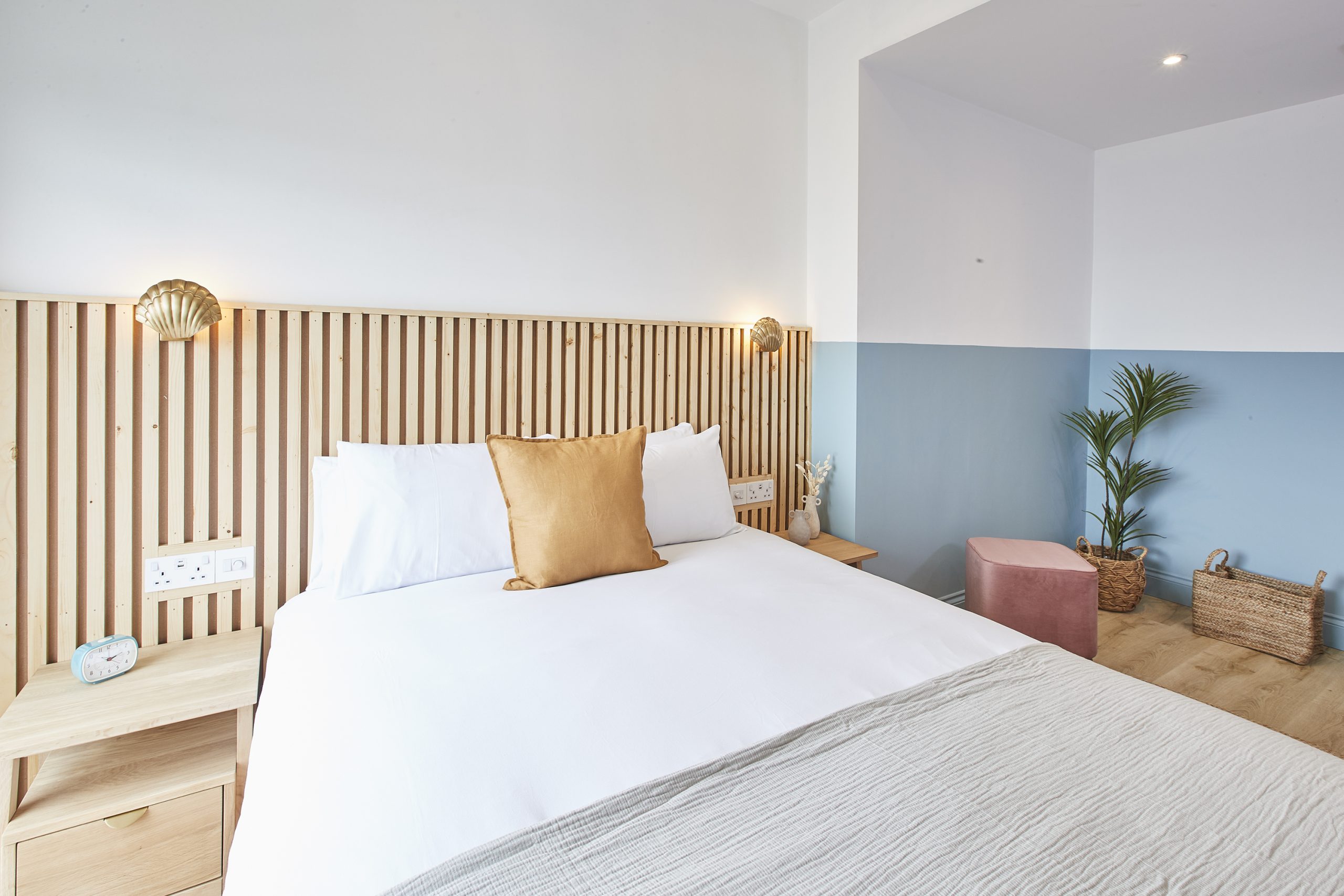 Swipe to scroll through the images.
The Beach House, formerly the Ambassador Hotel, is based in the heart of Scarborough – a popular coastal destination in the North East of England. The refurbishment and re-branding of the hotel is part of a long-term plan to help attract younger audiences to the hotel as this holiday destination grows in popularity.
The brief was to create a beach-themed hotel and through clever design quirks, materials and colour palette, we have been able to bring the feel and style of Cali Surf Club to the coastal UK town of Scarborough.
The previous design of the hotel was very dull and uninspiring. Dated curtains, red carpets and lots of dark wood furniture crowded the rooms, making them feel dark and also taking away from the stunning views across Scarborough.
To re-invent the space, we worked with the client on our design concept – a Cali Surf Club style with a fresh and modern edge. We opted for a soft pastel colour palette with quirky design features such as custom neon lights, mural walls and bespoke artwork to reflect the hotel's seaside location. We wanted to take influence from the coastal location and the beach style design direction for the project, so we incorporated a variety of materials such as light oak wood, jute and rattan to tap into this feel.
Each room was stripped back to the bare brick. The Styled team worked with the builders on a full FF&E for the project, specifying everything including new bathroom suites, right down to the switches and sockets in the bedrooms. The 'peach' rooms (now re-branded as 'cabanas') offered a fun pastel botanical wall mural in keeping with our design scheme for the hotel. We used this mural as the starting point for the rest of the room design, taking inspiration from the colours in the mural.
A coral accent wall was used opposite the bed to add some colour to an otherwise plain white wall opposing the bed. Accents of mustard are carried out through the space through furniture pieces and soft furnishings. To make the most of the large rooms, we wanted to make a focal point out of the tea and coffee stations, so opted for retro lockers from Mustard with a custom neon 'Scarbados' light above – a unique nod to the location whilst adding some fun to the room.
We managed to transform this dark and dated hotel into a light, fun and modern space that will help The Beach House stand out from the competitive market and attract a new target market to stay with them.