‹ Go Back
The Old Brewery – Case Study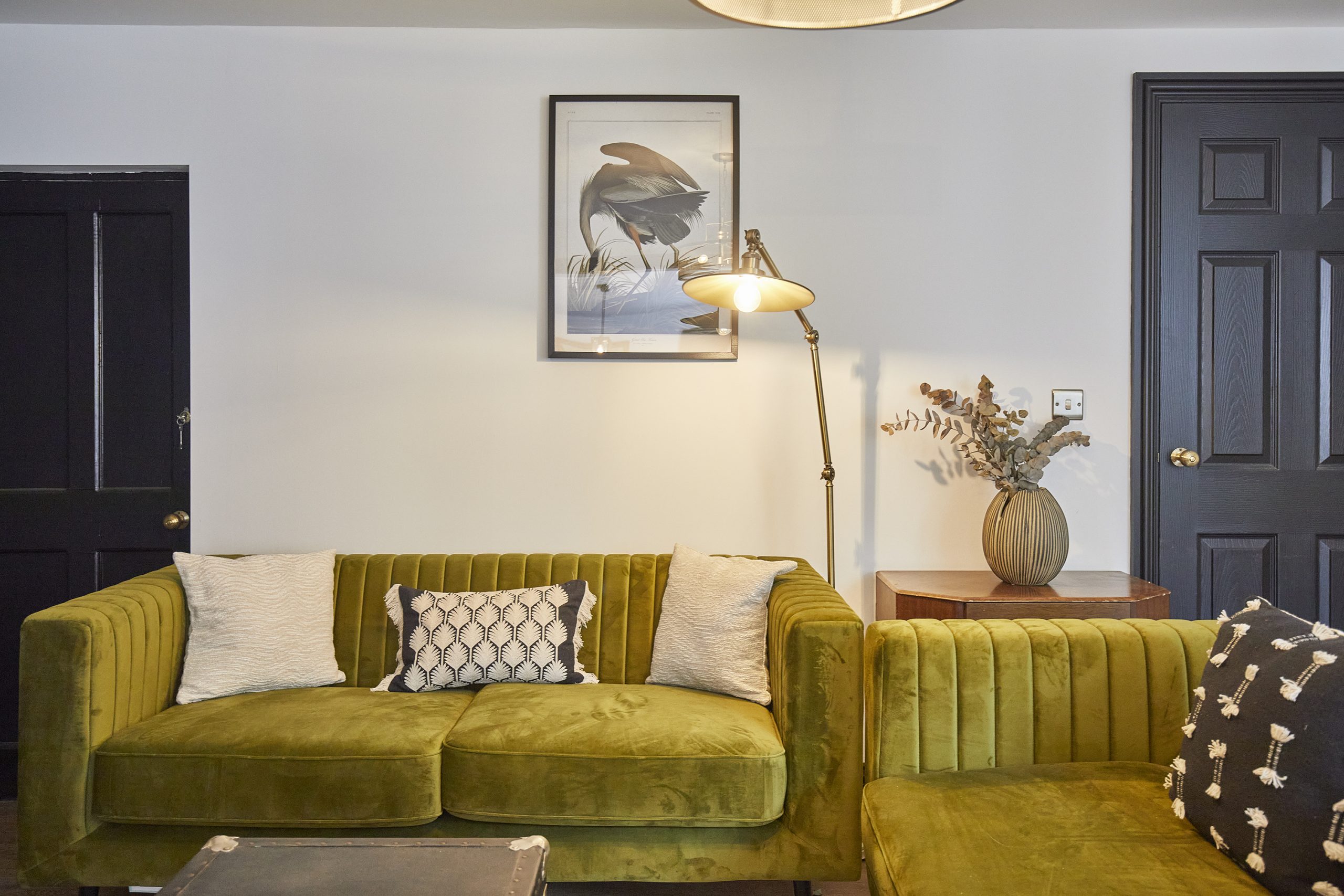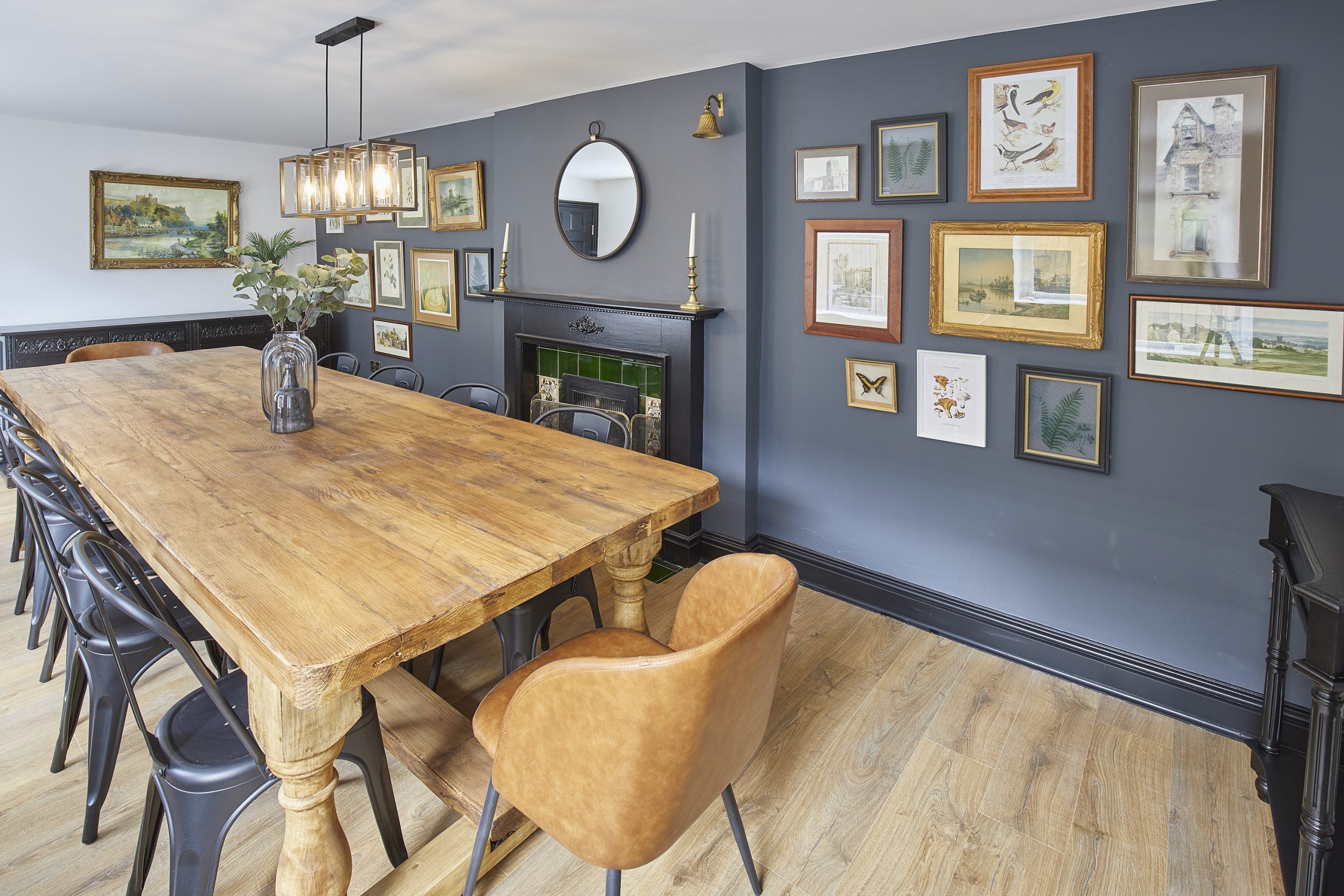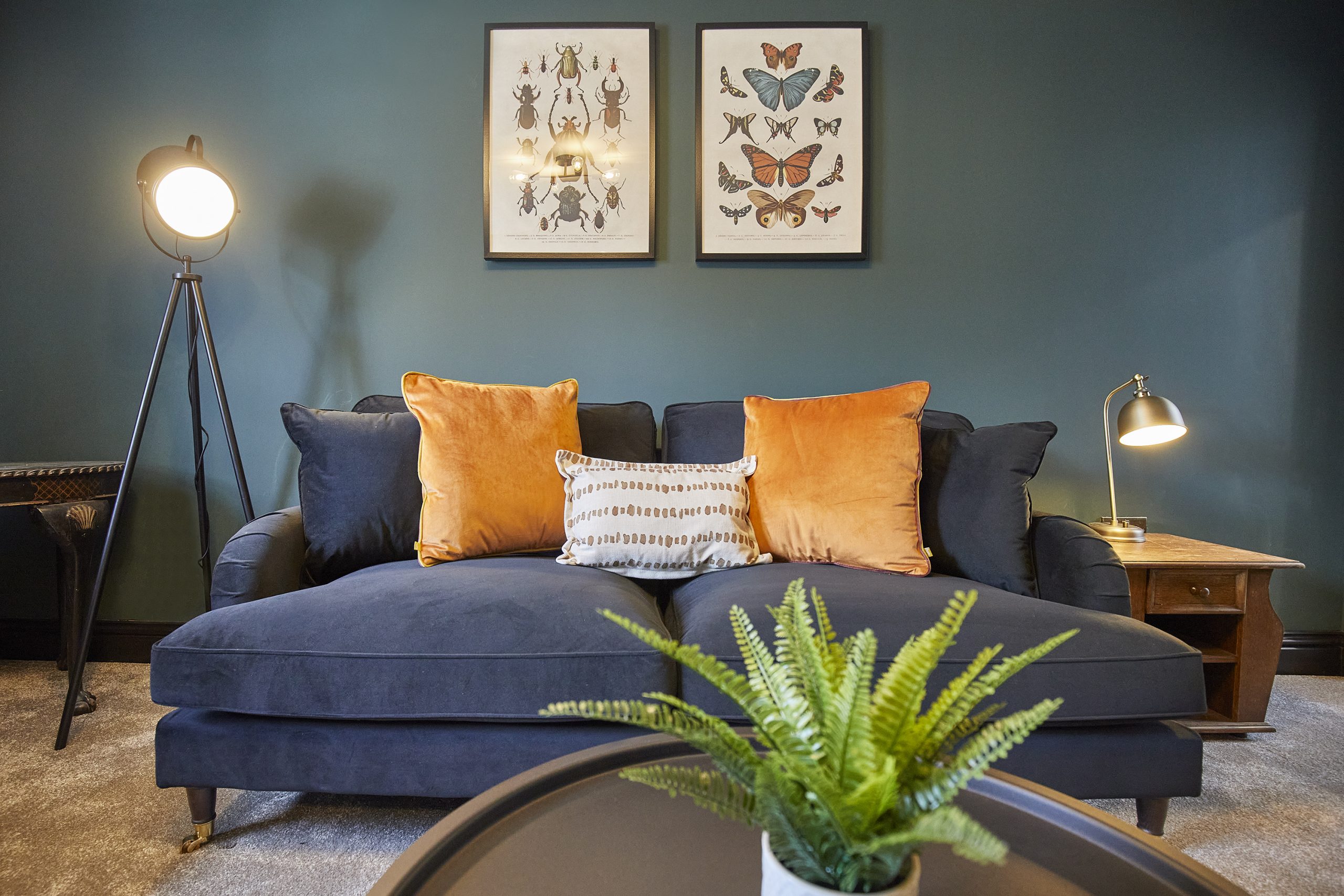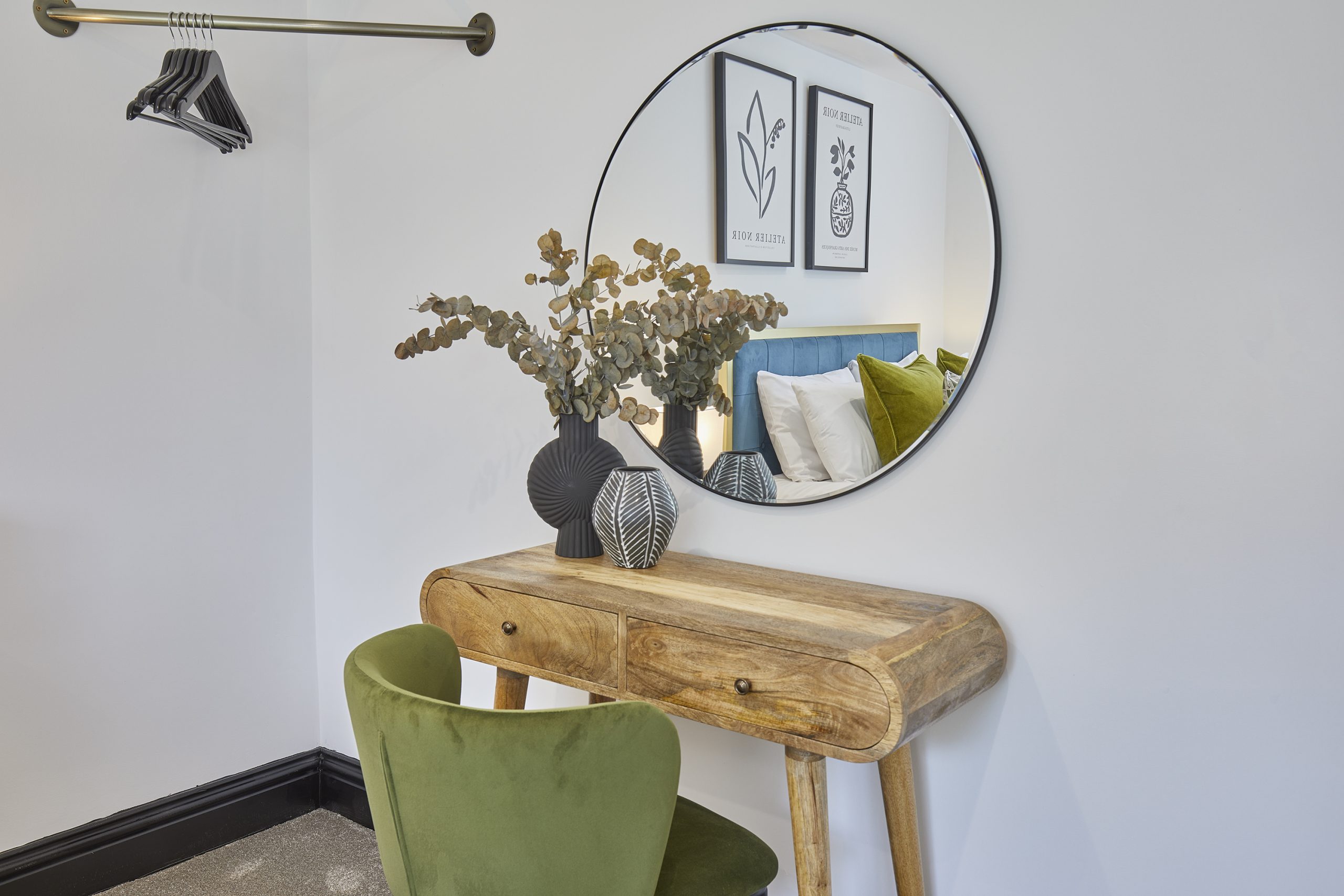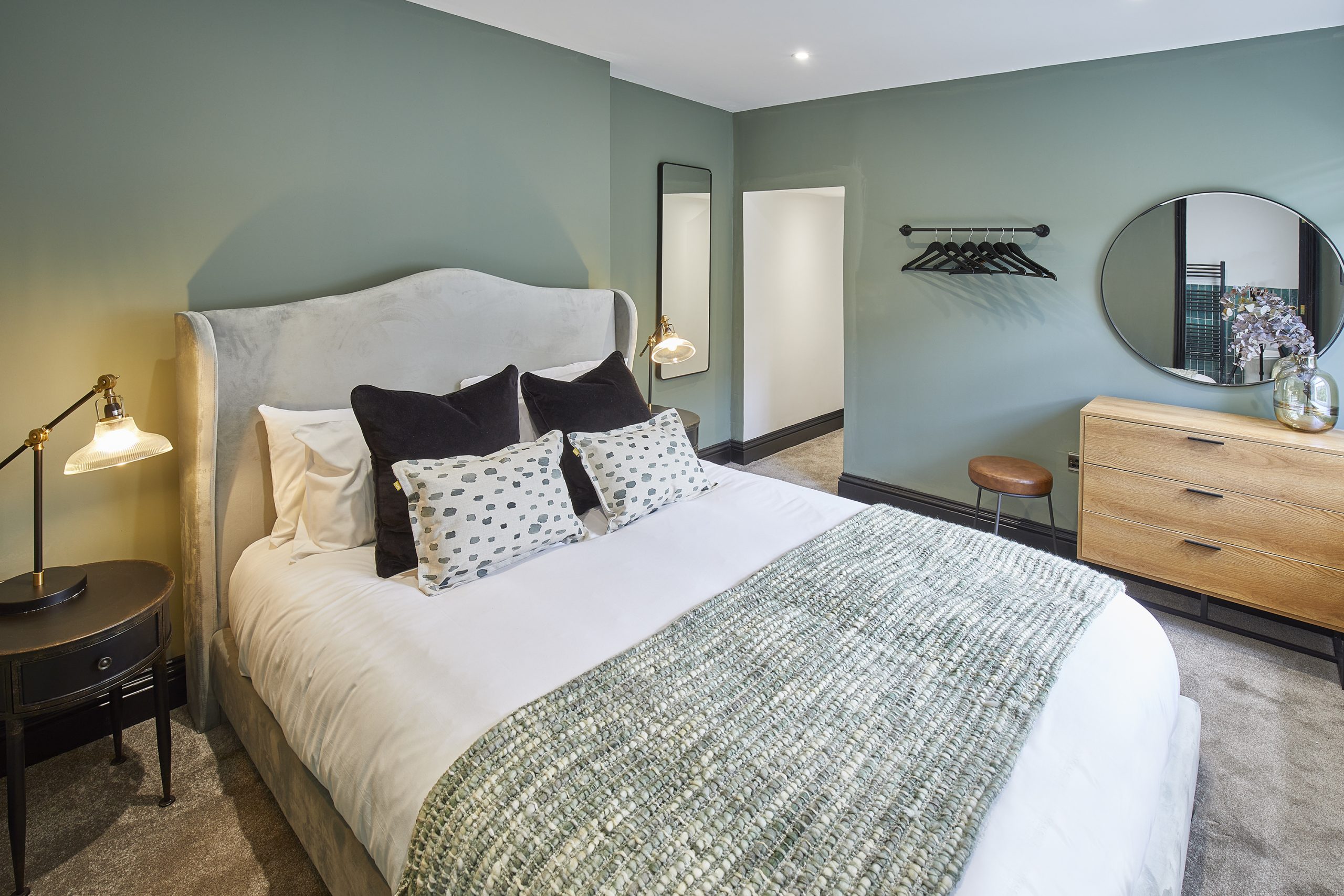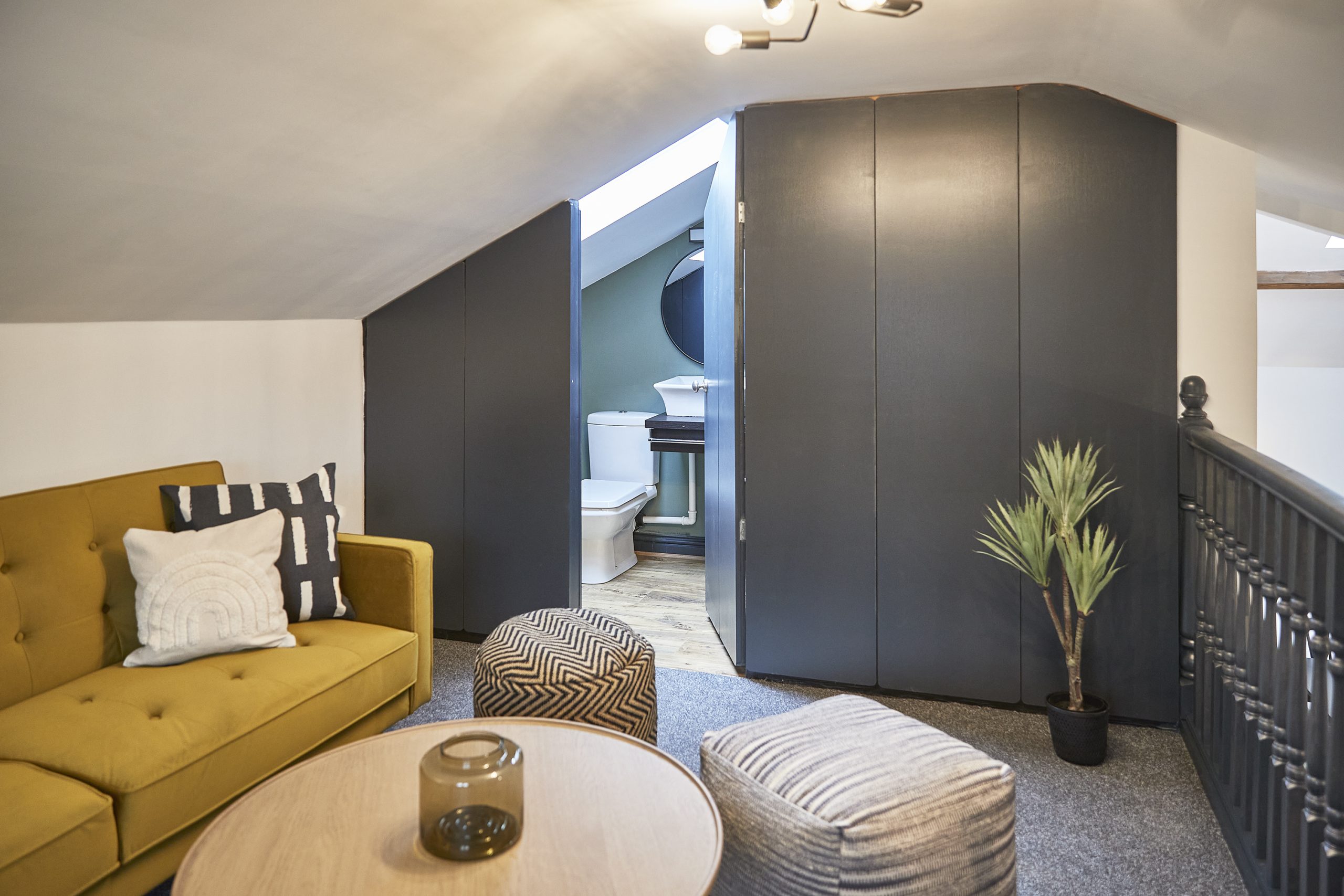 Swipe to scroll through the images.
The Brief
The brief was to create a design that had a contemporary feel but also nodded to the heritage of the Grade II Listed Georgian building and the location.
The Project
After the design style had been decided we started by specifying the kitchens, bathrooms, painting, flooring and all other elements in our First & Second Fixes document. We worked closely with WOODSmith Construction to carry out the works on the project and the document, giving us a base for the furnishing that would really compliment the overall look.
The property was left with a lot of unique vintage pieces such as some artwork and furniture which really wanted to try and preserve and modernise to include into the scheme. To achieve this, we opted for an industrial style with rustic elements. We commissioned a piece of sculptural artwork for the project which was made from steel by the owner, which helped influence the design style. We followed heavily in this style for the design and combined with vintage finishing pieces to compliment the location of the property in the historic town of Richmond.
We specified a mixture of traditional and contemporary furnishing items, incorporating a mixture of textures, materials, patterns and colours. Deep and rich heritage paint colours with pops of bold greens and rusts. Some darker cosier bedrooms and some brighter more minimalist spaces throughout too to create a fresh and bright space.
Originally, we had planned to keep the built-in wardrobes in each of the rooms however when they were further inspected they were not in very good condition and would have taken a lot of work to change this, almost starting again from scratch. Instead we went with simple hanging rails in antique brass finishes that complimented the rest of the interiors style. We also included some baskets for additional storage.
We really wanted to celebrate the history of this property, so decided to incorporate the traditional artwork saved from the existing property and creating a large eclectic gallery wall to display the pieces, ensuring the older artwork complimented our new additions. This made more of a statement to ensure they didn't blend into the background but instead celebrated them.
The Results
The overall space works really well for large groups wanting to stay in the area, previously a guest house, the dining space for example was set in multiple tables of two, where as now there is a large open dining area for the whole group to sit together. As well as this there is a new games room that used to be the original reception/check in area.
There is also some different styles throughout the bedrooms, some dark and cosy and some bright and fresh, these will suit different guests staying.
Client Testimonials
The Brewery: Lesley 5* – 'Lovely new and well presented property. Really enjoyed our family weekend.'
The Annexe – Trevor 5* – 'Wonderful apartment – beautifully decorated and well equipped for a perfect stay.'
The Annexe – Samantha 5* – 'The property has very high quality decor and furnishings and has a great style throughout. Really comfy beds for a great night's sleep. The location is great for the town and walk to the waterfalls.'