‹ Go Back
MFC Fenton Club – Case Study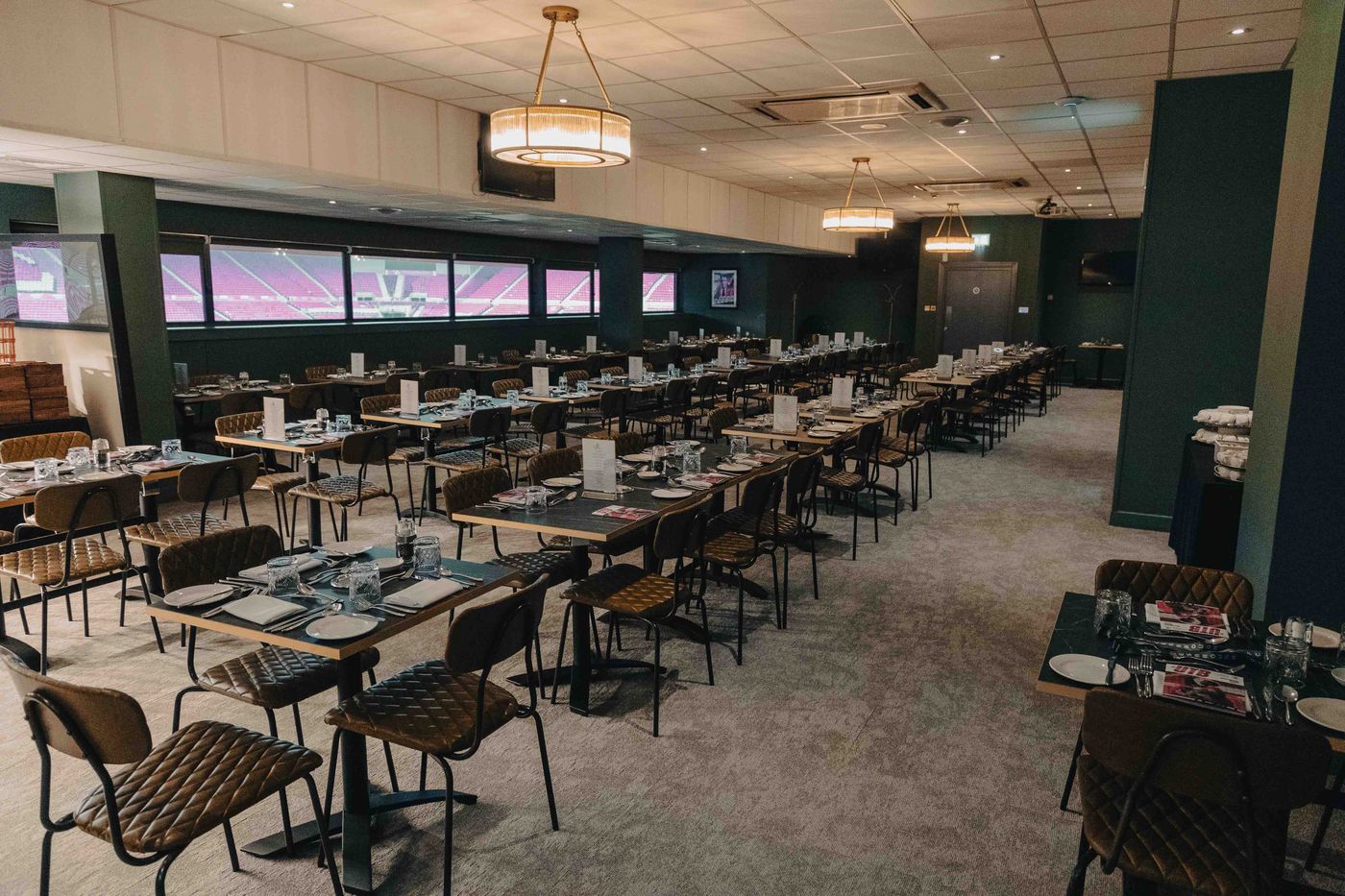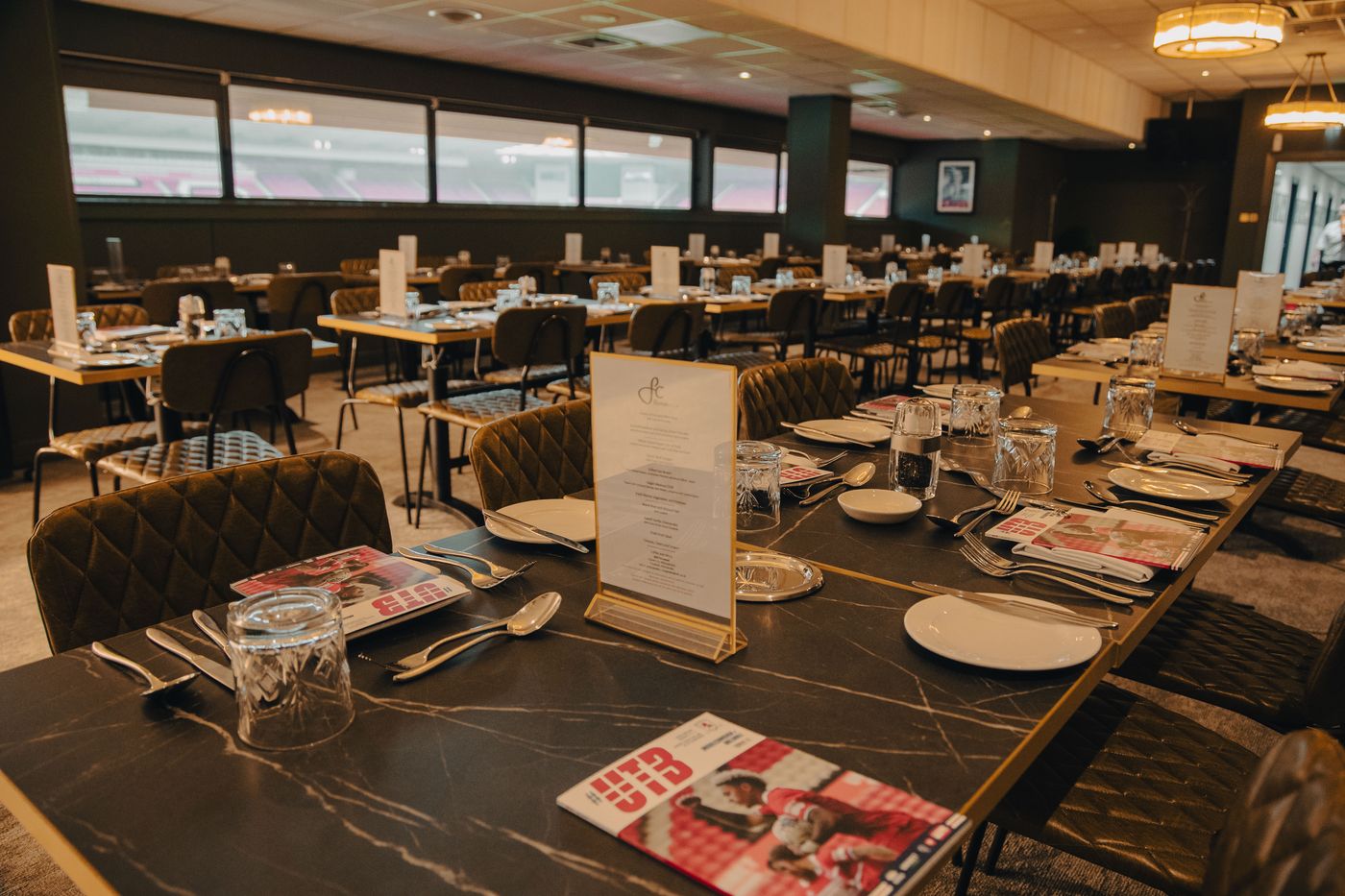 Swipe to scroll through the images.
Styled Interior Design were tasked with transforming the Fenton Club within Middlesbrough Football Club. The primary objective was to pay homage to the legacy of Micky Fenton, an iconic England player and MFC legend, while infusing the ambience of gentleman's clubs into the design. The resulting Fenton Club would be a testament to refined relaxation and timeless elegance.
Design Concept
The design concept for the Fenton Club was grounded in two inspirations: Micky Fenton's legacy and the sophistication of gentlemen's clubs. The design seamlessly combined these influences to create an environment that exudes elegance, paying tribute to the iconic player while embracing an ambiance of distinguished relaxation.
Key Design Elements
Micky Fenton's Legacy: The heart of the design was the display of Micky Fenton's jersey within an elegant cabinet, serving as a tribute to his illustrious career and contribution to MFC's history.
Gentleman's Club Ambiance: The Fenton Club drew inspiration from the sophistication of gentlemen's clubs, characterised by their refined and polished environments. This influence guided the design direction, emphasising timeless elegance.
Luxury Carpet Tiles: The transformation included the installation of luxury carpet tiles, adding a touch of opulence to the space while enhancing its comfort and visual appeal.
Decorative Wall Panels: Decorative panels were strategically added to the walls, elevating the room's aesthetic with a polished and tasteful appearance.
Bronze Antique Style Radiators: Thoughtfully incorporated bronze antique-style radiators provided both functional heating and a charming aesthetic element, contributing to the refined atmosphere.
The project encountered significant challenges due to tight scheduling dictated by upcoming football fixtures and concerts. Additionally, achieving the transformation within a modest budget necessitated resourcefulness and innovative solutions.
End Result
The result of the Fenton Club transformation is a haven of refined relaxation and timeless elegance. The homage to Micky Fenton's legacy is eloquently displayed, while the influence of gentleman's clubs is evident in every aspect of the design.
Styled Interior Design's adeptness in seamlessly integrating construction and design has produced an inviting space that speaks to both history and refinement.
🔨 Construction completed by WOODSmith Construction Group.
⚽️ Book hospitality at Middlesbrough Football Club.