‹ Go Back
MFC Hardwick Bar – Case Study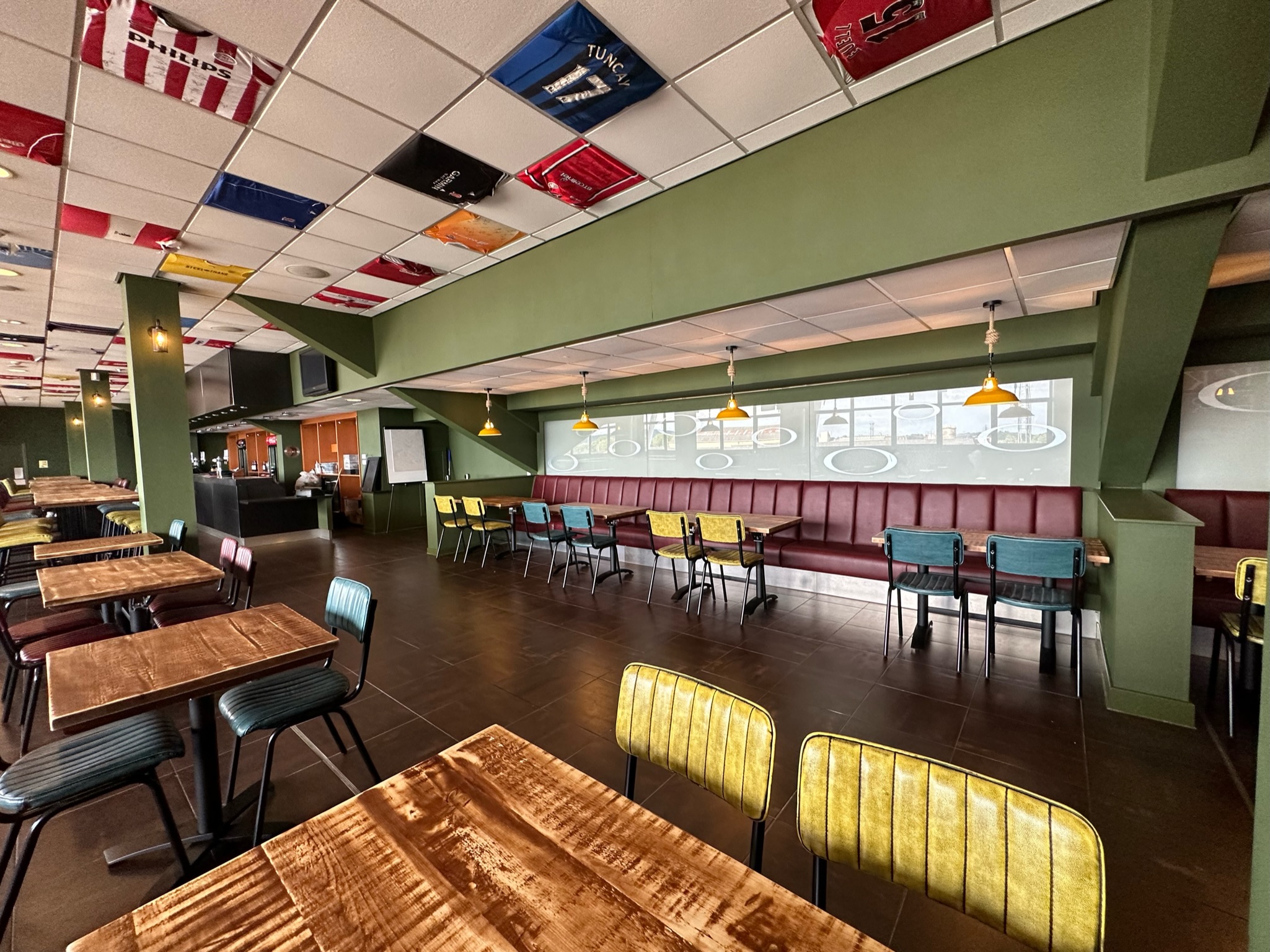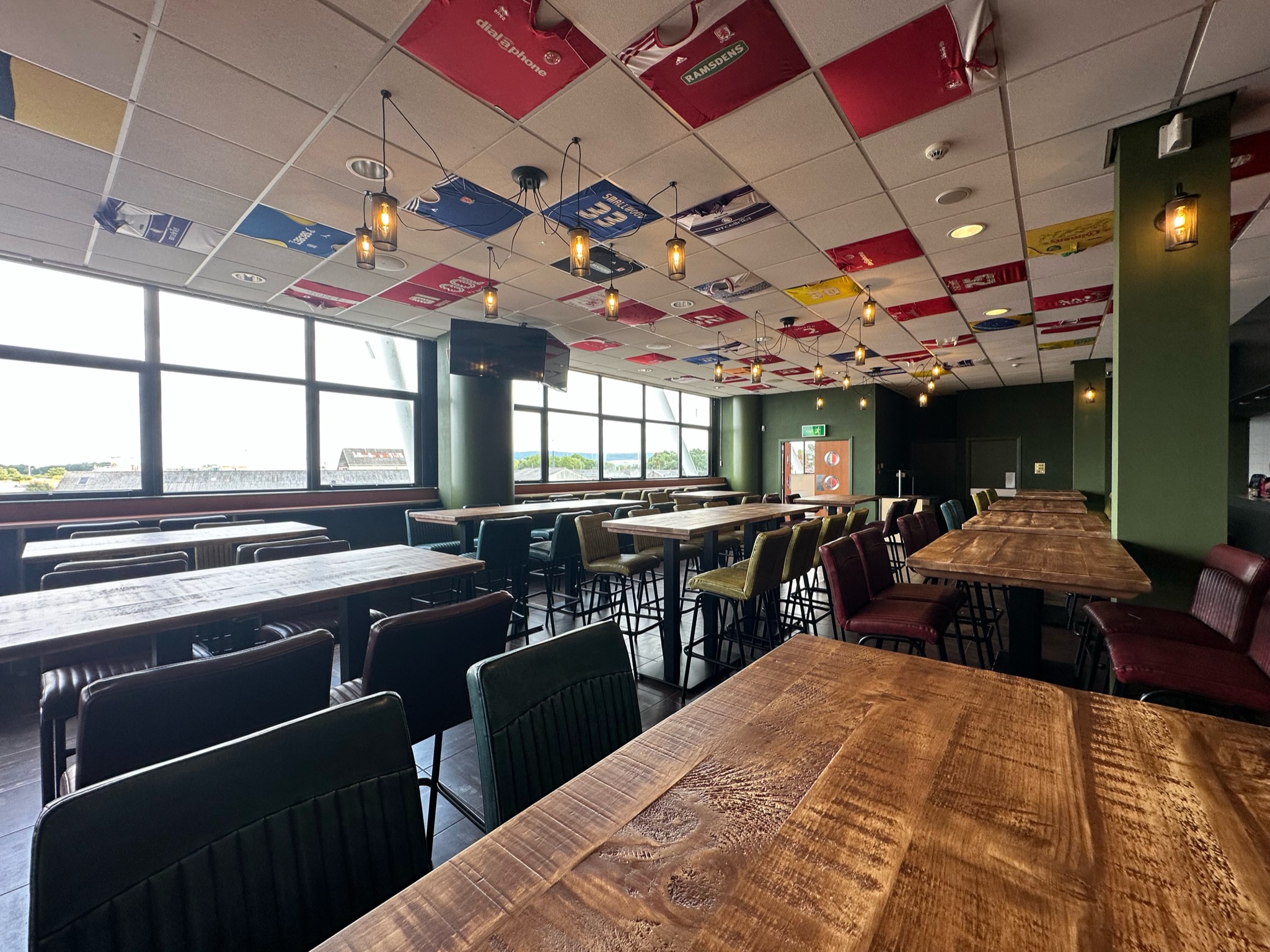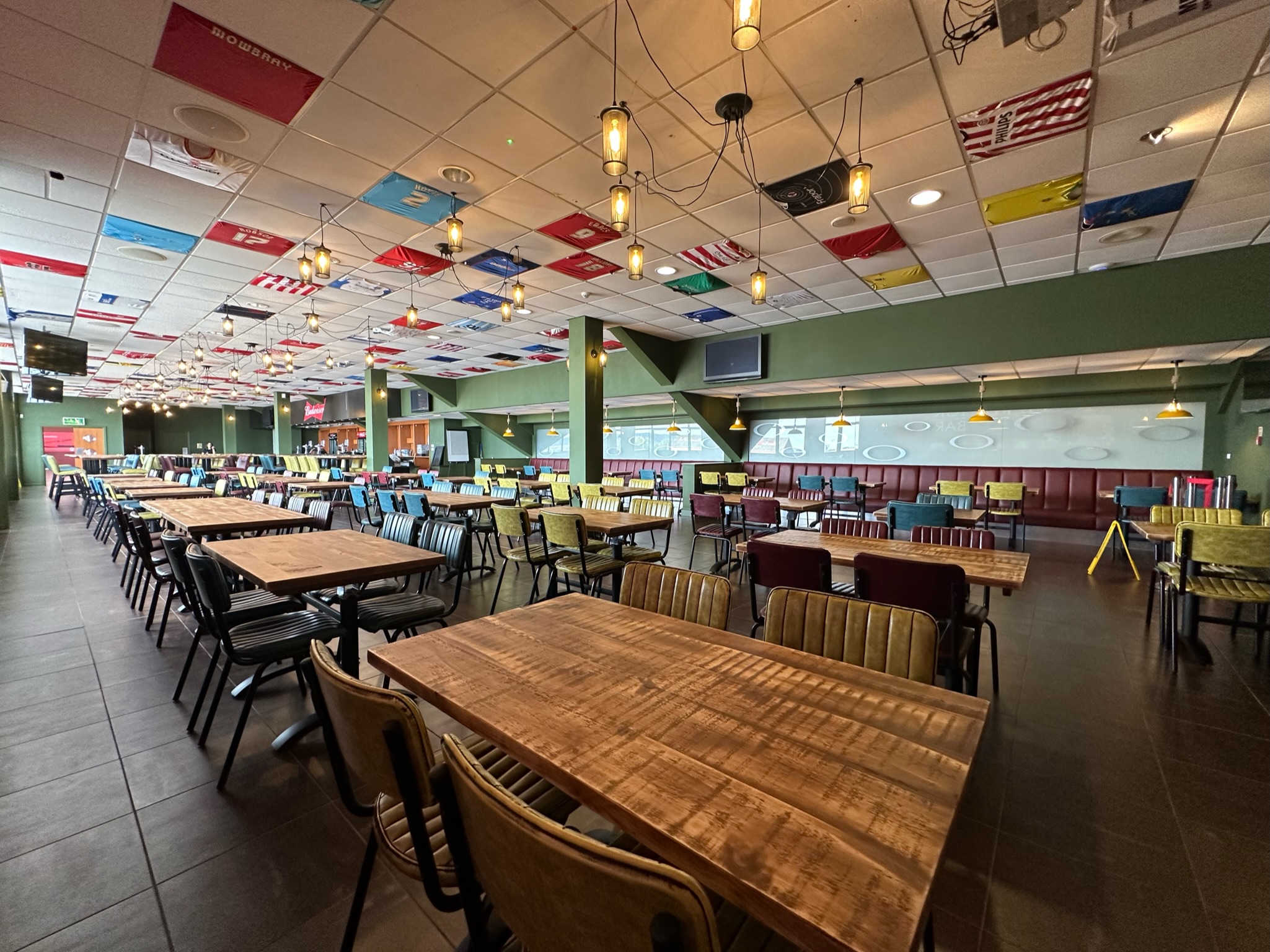 Swipe to scroll through the images.
Styled Interior Design embarked on a project to transform the Hardwick Bar, a sports-centric space within Middlesbrough Football Club. The primary objective was to craft an inviting sports bar capable of accommodating up to 200 patrons. The bar was fittingly named after George Hardwick, a legendary figure in both Middlesbrough and England's football history.
Design Concept
The design concept for the Hardwick Bar drew inspiration from vibrant fan zones, aiming to capture the energetic spirit of football enthusiasts. The design embraced bright primary colours to create a lively and cheerful atmosphere.
Key Design Elements
Vibrant Atmosphere: The design focused on cultivating a lively and energetic atmosphere reminiscent of fan zones. Bright primary colours were strategically integrated into the space to uplift the mood and create a sense of unity among patrons.
Reupholstered Booth Seating: Existing booth seating was reupholstered to rejuvenate the space, enhancing both comfort and aesthetics. This step breathed new life into the bar while ensuring that patrons could relax in style.
Full Decoration and Painting: The entire space underwent a comprehensive decoration and painting process, transforming the atmosphere from outdated to contemporary and vibrant.
The project presented challenges in terms of tight time constraints due to upcoming football fixtures and concerts. Additionally, the need to achieve a significant transformation within a limited budget posed an additional hurdle.
The Styled team's innovative solutions, expertise in working within constraints, and commitment to delivering a remarkable space ensured the project's success.
End Result
Styled Interior Design's ability to balance design ingenuity with practicality has transformed the Hardwick Bar into a vibrant sports haven, primed to host passionate football fans and create unforgettable match day experiences.
🔨 Construction completed by WOODSmith Construction Group.
⚽️ Book hospitality at Middlesbrough Football Club.