The season of love is upon us, with Valentine's Day just around the corner.
And if you don't fancy braving the crowds (or the pandemic) to splash out on a swanky meal, there are plenty of ways to make your home look pretty as a picture for your significant other – and they won't cost the earth.
Here are five ways to get you in the mood for date night – whoever you're with…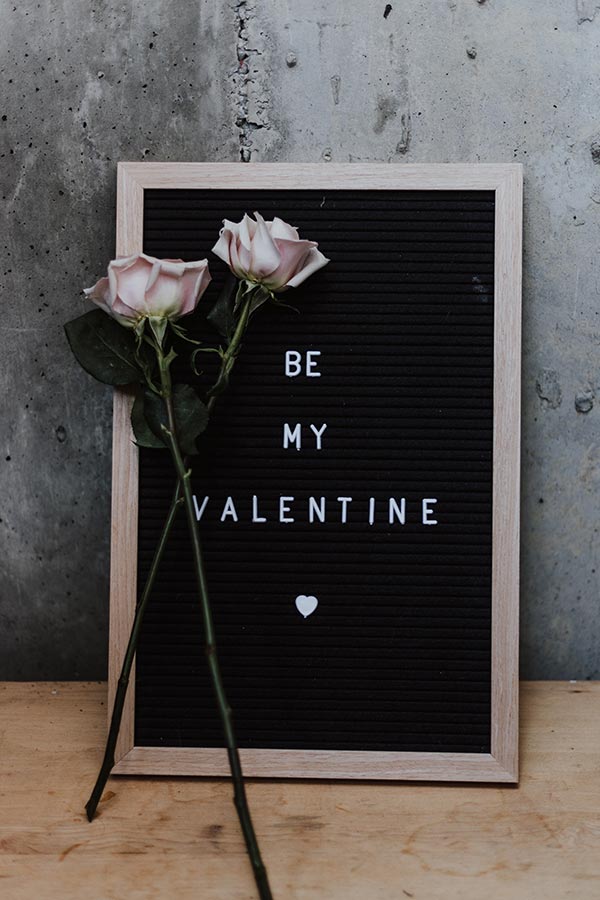 Clean Up
We'd like to think this goes without saying, but a pile of dishes in the sink does not make for a romantic evening in.
After all, date night is all about getting away from the humdrum realities of daily life, so, before you start decorating, have a quick clean and tidy.
Put the clothes away, tidy any toys and make sure there are no mucky mugs or plates left on counters.
If you've got a bit more time, maybe run the vacuum round and give the surfaces a quick wipe – anything to make the place look a bit more presentable.
Mood Lighting
There's nothing more guaranteed to kill the mood than highlighting every pore and flaw with one 60w lightbulb radiating from the ceiling.
Less is most definitely more when it comes to lighting your room for a romantic night in, so think standard lamps in the corner and fairy lights around the fireplace. The aim is to recreate the feel of an intimate restaurant, not a fast-food diner.
For even more romance, light some candles; not only will the flickering glow give your dining room the (flattering) ambience of an Italian trattoria, if you choose a scented version, you can also fill the room with a relaxing or alluring scent.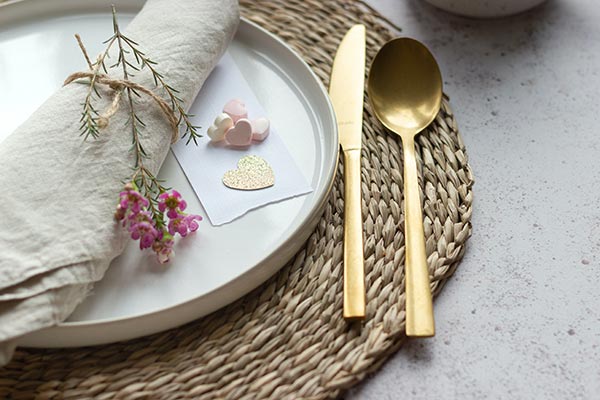 Setting The Scene
For a date night dinner, it's time to haul out the best crockery – this is not the time to be eating off mismatched plates in front of the TV.
Tonight is not the night for chipped plates and smudged glasses, so check every piece carefully, before setting the table.
Again, your aim here is to recreate the feel of a professional restaurant, so lay the table fully before serving food, make sure everything matches and invest in all the accoutrements, such as candles and napkins.
As for food, ignore the old cliches such as oysters and asparagus. Go for something stress-free and easy-to-eat; slurping up spaghetti or stuffing an over-sized burger into your mouth isn't quite the look you're going for here.
And once you're all served up and enjoying your romantic meal, use this time to really reconnect with your partner, away from the usual distractions – and yes, that means no phones at the dining table.
Moving On
After you've eaten, you may want to retire to the living room with a glass of wine and get more comfortable.
Again, lighting is key in this room, and you can also make it feel more inviting with the judicious use of throws and cushions. You can pick up a purse-friendly faux fur rug or blanket in most high street stores, and this will really help to create the cosy and intimate feel you're looking for.
Dark, jewel tones, such as deep blues, greens and purples, also help with the romantic vibe, so accentuate your existing furniture and accessories with these notes – again, you can pick these up on a budget from most places on the high street.
A roaring fire is always romantic (and needed in the cold February evenings) but, if you don't have one, Netflix has been streaming a TV version since 2015. It won't keep you warm, but it'll have the same mood-enhancing impact as a real one.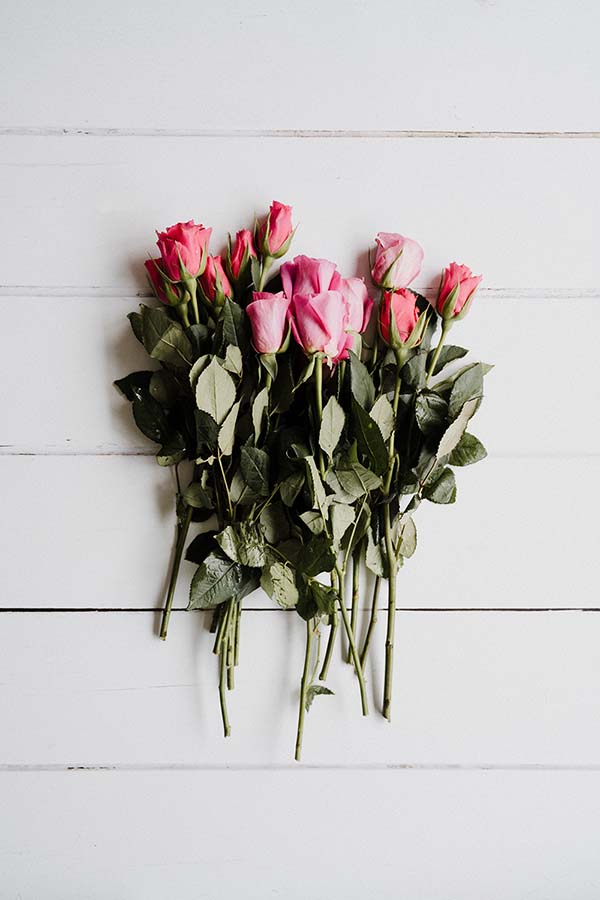 In Bloom
Nothing says romance like a bunch of fresh flowers, either given as a gift to your date or used throughout your home to add colour and texture.
Flowers can be used to add a romantic touch to pretty much any room in the house. Think about a single red rose in a wine bottle on the dining table, or a vibrant bunch of blooms to add colour and fragrance to your living room.
Pick vases in the jewel tones mentioned above, or in eye-catching metallics to twinkle and glimmer in the (carefully-chosen) light.
If you're really dedicated to the floral cause, you could even run a bath filled with rose petals for your beloved, or scatter them across the bed – although both of these options do leave you with a lot of cleaning up to do when reality bites the next morning.
So there you have it: five quick and easy ways to make your home look divine for date night – after all, staying in is definitely the new going out!
Follow us on Instagram and Facebook for more tips and inspiration!
If you're interested to find out how our interior design services could work for you or your business, get in touch today.