With the property market booming post-lockdowns, developers, investors and landlords alike are facing stiff competition to make sure their property stands out from the crowd and is making them the best return on investment possible.
For investors and landlords looking to maximise their rental income and attract new tenants, this guide will offer some useful tips and advice on exactly how you can achieve this.
RELATED: 6 Clever Tips To Make Your Home Feel Bigger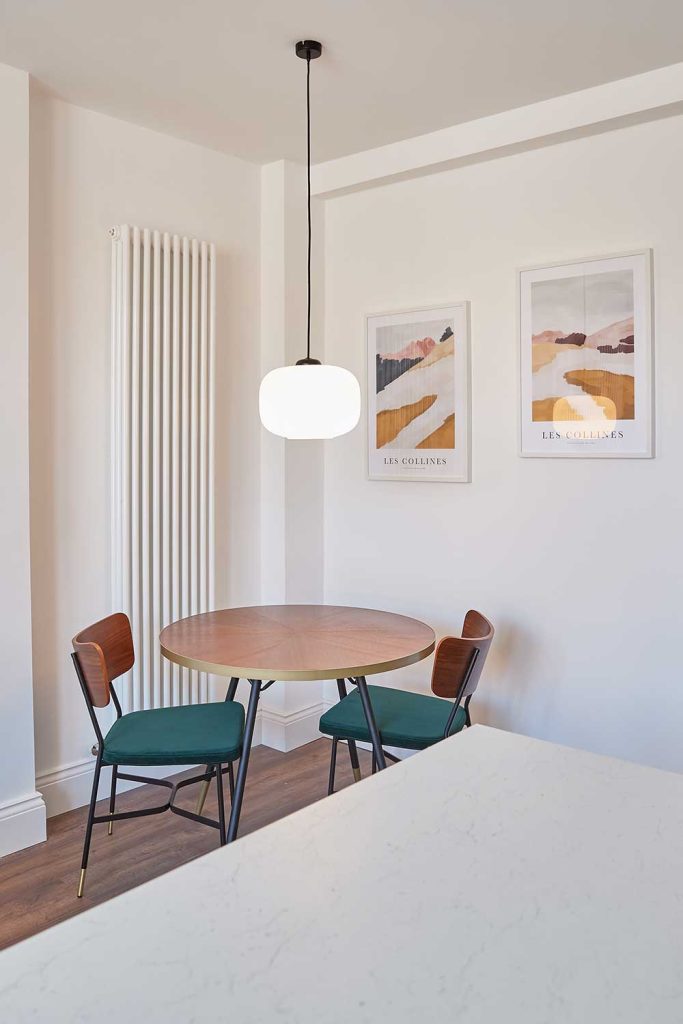 1. Think about the mass market
It's easy to be swayed by personal taste when it comes to designing or decorating your buy to let property, however it's important to adjust your mindset to think about what is right for your tenants, easy to maintain and will stand the test of time.
Put yourself in the shoes of your target tenant – shelve your own likes and dislikes and look at each property from a business perspective.
Understanding the market, location, type of tenant you will be targeting will help you achieve a property that performs will in your given market, rather than something that you would personally like to live in.
If you are targeting families as your tenants, then having a large family space and garden are likely going to be high on their list of priorities – as well as a comfortable and inviting space.
On the other hand, if you are attracting young professionals, a more modern and stylish design will work far better. Your target market will likely also determine how much budget you should put behind your design.
Working out how to attract the right tenant with your property can be tricky to do yourself, especially if you're working to a tight budget, which brings us on to our next point.
2. Use trusted partners
Working with experienced partners for your buy to let property can make the process a lot less stressful – as well as saving you time and money.
Interior designers have the benefit of trade relationships, meaning their suppliers can offer a discount on certain products not available to the public – some of which can be passed on to you as a client to help you stick to your budget and get something you may not have been able to afford.
Not only can they save you time and money, but their experience within the sector also means they can advise on where to prioritise budgets in order to create a desirable space to maximise the potential rental yield from your property.
At Styled, our team of designers have a wealth of experience and knowledge in designing for the rental sector and delivering spaces that attract your target tenant without compromising on style or quality.
Designing with the end user in mind is a core element of our work, ensuring they have a space that they can be proud of and that ultimately increases your property's desirability.
3. A healthy environment
Reflecting the location and local community within design is becoming a growing trend in the industry, with more people looking for spaces that incorporate these elements as a priority.
The pandemic has undoubtedly pushed this growing trend higher on our list of priorities, with a newfound awareness of how our homes can directly affect our wellbeing.
Ensuring homes cater to the new way of living and working is key. With the rise in hybrid working and working from home full time since the pandemic, offering tenants a dedicated workspace has become increasingly popular in order to maintain a healthy work/life balance.
Showing the versatility of a space will be a key selling point for tenant's and will ultimately have an impact on the amount of people interested in your property, as well as its value on the market.
For open plan spaces, having multifunctional furniture as part of the scheme can demonstrate to the user how they can adapt the space to suit their needs.
4. The perfect balance
Whilst catering to a wide range of people needs to be at the forefront of your mind, just as equally you need something that will catch your potential tenant's eye in a crowded market.
We're not saying you should throw everything at your property, but you should definitely keep in mind that first impressions can be the difference between gaining a tenant, or not.
One of the most important things people when looking at property is kitchens and bathrooms, so investing in higher quality finishes in these spaces can make the world of difference. However, if you aren't in the market for a full new fit-out, ensuring your design for the rest of the property is finished to a high standard is key to achieving the best possible return on your investment.
Make sure everything you buy is durable, easy to clean and cheap enough to replace should anything get seriously damages. A neutral colour scheme is best to appeal to a wider market. It can be tricky to strike that perfect balance between creating something eye-catching and one that a potential tenant can make their own, so try to avoid over personalising with over-the-top pieces that might put people off.
If in doubt, a modern, fresh and simple scheme that is welcoming and well-lit will always hit the mark.
5. Furnishings
Furnished properties attract higher monthly rents on average, so it's definitely something you should be looking to incorporate into your property if budget allows.
You don't need to break the bank to do this either – you can achieve a great finished result on most budgets. When it comes to buying furniture for your buy to let property, remember that less is more.
You want to make your space feel bright, spacious and open, which will not only entice tenants in but also allow them to visualise how they can make the space their own. Clever tricks such as buying smaller sofas, chairs and tables can make your space feel bigger, too.
When it comes to those all-important finishing touches, the same applies. Styling the space is crucial to make it as enticing as possible to your target tenants, however adding too much of your own personal taste to a space can put them off just as fast.
Follow us on Instagram and Facebook for more tips and inspiration!
If you're interested to find out how our interior design services could work for you or your business, get in touch today.