We all have a favourite colour or colour scheme. From neutrals to bold and bright, introducing these colours into your home is one of the best ways to add some character and personality. Whether you're a serial re-decorator already or stepping into the world of colour for the first time, below are some expert tips on how to make colour work for you and your home.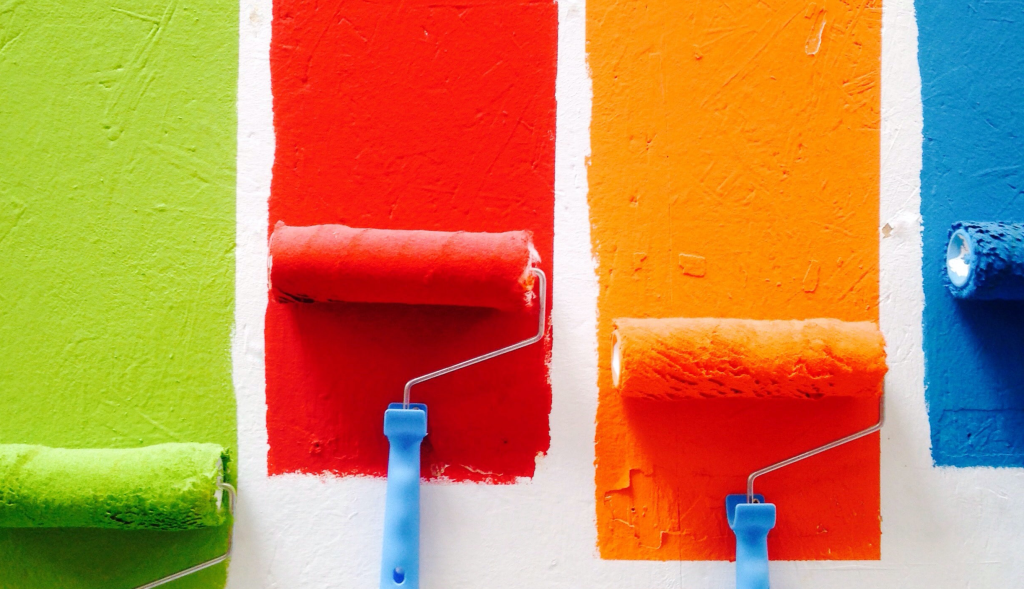 1. A fresh lick of paint
Of course, the best place to start is with some paint swatches and tester pots. Not only is this a great way to add colour to a space, but it also can instantly help refresh your home for the new year. Our advice is to define what colours you're already drawn to and pick a handful of swatches in this shade (or shades) to start with. Once you've narrowed these down, you can go ahead and pick up some tester pots in your chosen shades! This is an important step, as a colour you may love in a store, can look quite different in your own home.
Top tip: paint your tester pots onto a sheet of paper and move it around your home to see how it looks in different rooms and lights. This way you're not left with 20 random swatches on your living room wall!
2. Go bold
If you've always stuck to more neutral colours but are wanting to delve into using more colour – the exterior of your home is a great place to do so, as you're not seeing it every day inside your home. Why not try a bold new shade for your front door? After all, what better first impression than right here? If you don't like it, it's only a lick of paint – so you can easily paint over it if you change your mind.
Similarly, you could try painting your internal doors, too. Perhaps not as bold as you might go with the exterior, but you can still give them a new lease of life with some colour. You could try painting them the same colour as your walls to give the illusion of a bigger room. On the other hand, painting them a contrasting colour looks amazing, too. If you have neutral walls, for example, try opting for a darker shade on your doors to create a bold and interesting look.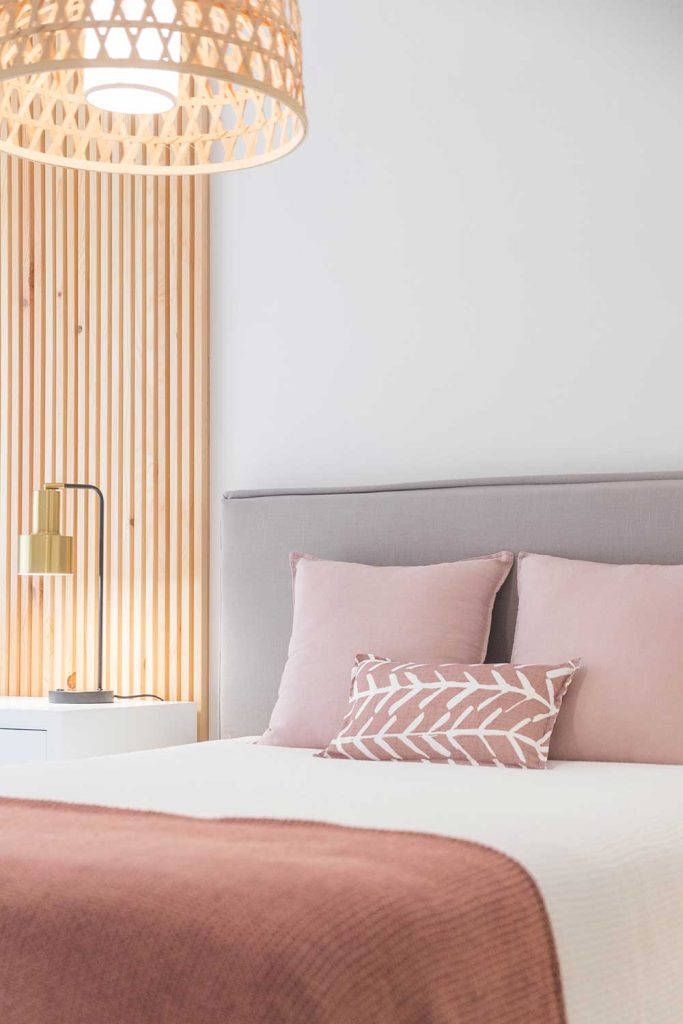 3. Accessorise
If you're still unsure about how to use colour in your home, try adding it in smaller doses to begin with. We'd suggest sticking to more neutral colours you know you'll love for years to come with your larger, more expensive items such as sofas, flooring and cabinetry. You can then add in colour through the smaller ticket items, such as a patterned rug, colour lampshades, scatter cushions or even wall art. These can easily be updated over time without being too hard-hitting on your purse.
4. Rule of three
When it comes to interiors, the rule of three is a bit of a magic number and this applies to colours, too. Ideally, you should use the following rule when choosing colours for your scheme:
60% Primary Colour : 30% Secondary Colour [1] : 10% Secondary Colour [2]
An example of this would be the primary colour being used in the majority of your scheme – think about flooring, wall colours and larger furniture items such as a sofa. You should then choose 2 further colours to accompany your primary colour. These can be complimenting or contrasting shades and combined will account for around 40% of the scheme. Here, you should look to your soft furnishings, cushions, artwork and any décor.
Of course, this isn't a solid rule you need to follow. There are schemes with 2 colours that look amazing, and schemes with 10 colours that work just as well.
However, if you're new to using colour or struggling with how to make it look cohesive in your home, this is a good place to start.
5. Cohesion
Making a home feel cohesive is a huge struggle for a number of our clients, which is where we come in! Working within a cohesive colour palette for your home not only will help the flow of your home, but also the transitions between rooms.
Think back to the start of this guide, where we asked you to think about the colours you already love and are drawn to. Choose your palette and stick to this throughout your home. Think about standing in the middle of your home – if you could see all the rooms around you, the same family of colours should be repeated throughout, but in different ways for each space.
As an example, if your three colours were blue, grey and green, your home might look something like the above image. You can see here how using the same colour scheme throughout the home has created a continuous flow. If you were to see these pictures separately, you'd still know they belonged to the same home.
So, there are our top 5 tips on how to use colour in your home. Let us know if you have any tips of your own – we'd love to know!
Follow us on Instagram and Facebook for more tips and inspiration!
If you're interested to find out how our interior design services could work for you or your business, get in touch today.