Introduction
Getting the right style for your accommodation is essential for making it a continued success. Whether it's for securing the right customers, setting the best price, minimising the maintenance and workload, or being more sustainable, when it comes to creating the right interior design for accommodation there's plenty to consider.
You may have holiday lettings, student or employee accommodation, but for any type of property you need to balance the right style with the amenities you need – plus any little must-have extras your typical guests would expect to see.
So, this article will help you understand what you need to think about now and for the future, whether you're at the start of your venture, or you're refreshing your current interior design.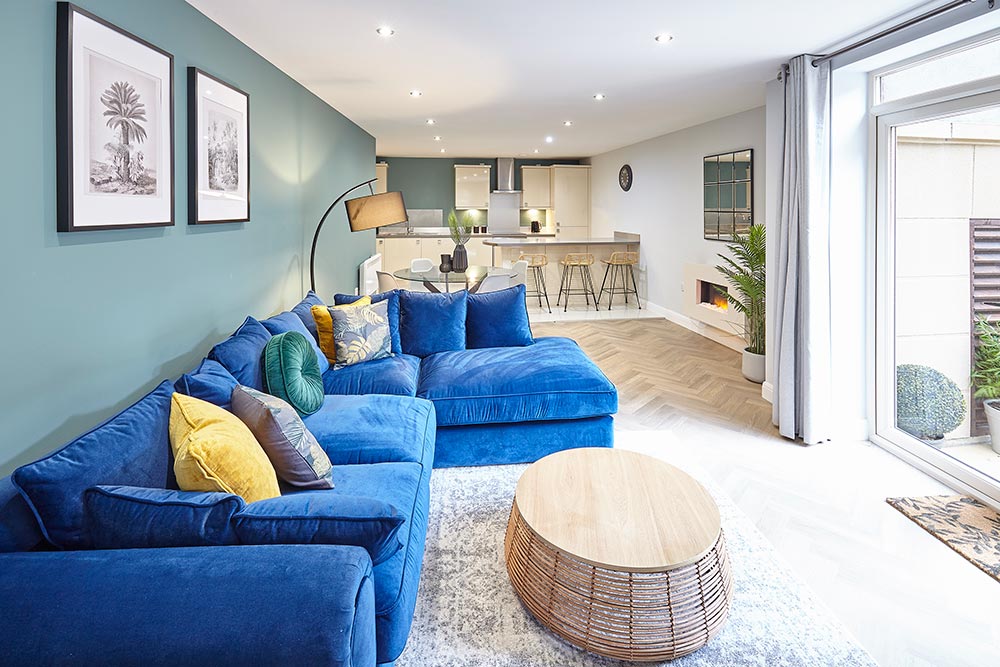 Choosing the right theme and colours
Your first big decision to make will be your underlying theme and colour choices. Getting this right or wrong can influence guests' decision to use your accommodation, as well as the enjoyment of their stay, their reviews, recommendations and repeat business.
It's here where your style has a huge impact on your potential revenue. The most desirable look can not only secure greater numbers of bookings through contracts, repeat business and recommendations to others, but can also allow you to increase the amount you charge as a result.
To maximise your chances of success here, you need to make sure you really understand the kind of guests you are expecting to stay with you and match a theme and colour scheme to them. Ask yourself whether they are there to live, to relax, to work, or to enjoy themselves, then fit the style to create the perfect personal environment to achieve it. Going one step further, you should also consider the typical ages and profiles of your guests – or their employers if you are working with businesses and their staff. Does it match the potential company style, or the tone they'd expect for their age or budget?
Finally, it may seem obvious, but always remember that you're designing the accommodation for your guests and not yourself – it's a trap that many still fall into. You may have your own unique style and want to create an individual space in your personality, but try not to impose that on the accommodation at the expense of what suits your guests. Find the right balance for putting your own stylish stamp on the place to complement the overall theme.
Durability – creating a style that lasts
It's one thing to create an interior design style that looks perfect before your first customer arrives, it's quite another to have something that can still look as good to your guests further down the line. So, make sure you think about how long your style will remain box fresh, and what the impact of wear and tear will be on the look of the accommodation after time.
After all, rented properties are rarely treated as well as regular homes – especially with the sheer number of different guests and the less care many will take with something that's not their own property. Striking one-of-a-kind pieces may have an initial wow factor, but are they practical in the longer term, and can the theme still hold up if they need replacing?
As a result, one important tip is to be prepared to invest a little more up front on more resilient, but good quality and practical furnishings that will last. Consider how to use more durable furniture, linen, flooring and other items without compromising the freshness of your overall theme, and always plan for replacements and renovations in your ongoing budget. This will help you keep your final design more consistent for all guests, and also reduce your spending in the long run for replacing cheaper or more delicate items.
What your guests need… and what they don't
Once you have your stylish overall theme set, you'll need to think more about the amenities you'll be providing too – and again it can be a balancing act to get this just right.
Firstly, it may seem obvious, but you should always ensure that within your design you incorporate the essentials that your guests would expect to have. After all, it may cost you and your business in future if you don't have the standard amenities that your guests need for their stay. So, take some time to identify what your typical guests will need either to work, rest or play – and then incorporate those items into your overall design.
But beware, it's also important not to over-complicate the style or provide unnecessary extras either. Over-doing what you're providing for guests will not only be an expense to you that could've been avoided, but may also give guests less space and could make them feel that they are paying a higher price for things they don't need or didn't ask for. Understanding the right level of extra touches to provide is a real skill for accommodation owners to learn, so the sooner you consider it the better.
This is all part of showing your customers you really understand what they need from your accommodation. There's a marked difference between a lower-budget room like a student hall, where value and durability are key, and luxury accommodation like holiday cottages or apartments for executive travellers, where more is expected. Knowing your typical customer inside and out will really help you to style your accommodation effectively.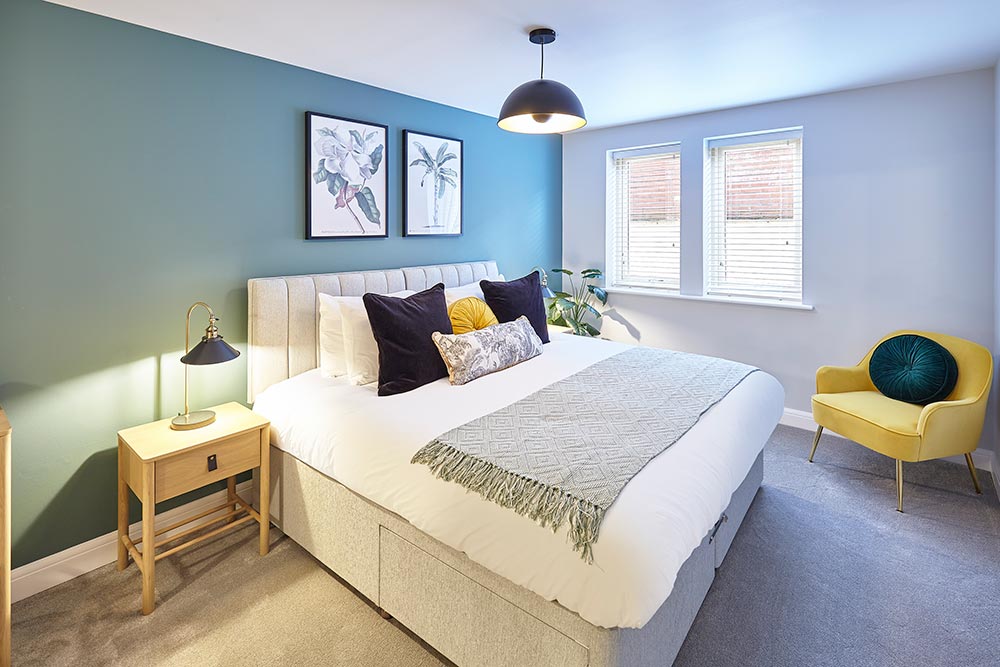 Incorporating sustainable solutions
A final thing to consider is sustainability and how environmentally-friendly your accommodation is. It's an issue growing in importance, where specialist interior design solutions may need to be considered.
It could be as simple as wanting to reduce cost and waste for your business. If so, then incorporating more energy efficient appliances and sustainable products and materials into your design can help achieve that for you.
But making these changes will also work if they are part of a wider passion towards a more sustainable ethos and values. Whether it's your own preferred approach personally, or something important to the kind of customers you expect to be hosting, having an environmentally-conscious element to your accommodation could really set you apart from your competitors and improve its demand among a growing number of ethically-minded customers and guests.
In summary
Every accommodation is different, from modern and bold to classic and charming, but the interior design skills you need to make it successful are often the same.
No matter the type of customer, budget or location, you should ensure you are always led by your typical guests and what they need, want and expect from staying with you. Ensuring that this is front and centre when developing your design will also help you find the right balance between showing your personal style and imposing it, which can be a stumbling block for some new designers wanting to be striking and different.
And finally, always think longer term with your interior design. Making the perfect first impression is important of course, but always factor in issues of durability, cost and practicalities of replacement and renovation, and environmentally-friendly factors when it comes to fixtures, fittings and wider decoration.
Stick to these rules and you can be confident in bringing the perfect style to life, while making a business that gives your customers their ideal place to stay.