As we're teased with the first sight of Spring it's hard not to get carried away at the thought of mornings in the sun and warm evening walks; a staycation springs to mind.
It can be best to have your property photographed when it is dressed for peak season Spring Summer; think floral displays, vibrant colour palettes, and sumptuous textures such as velvet, boucle and silks.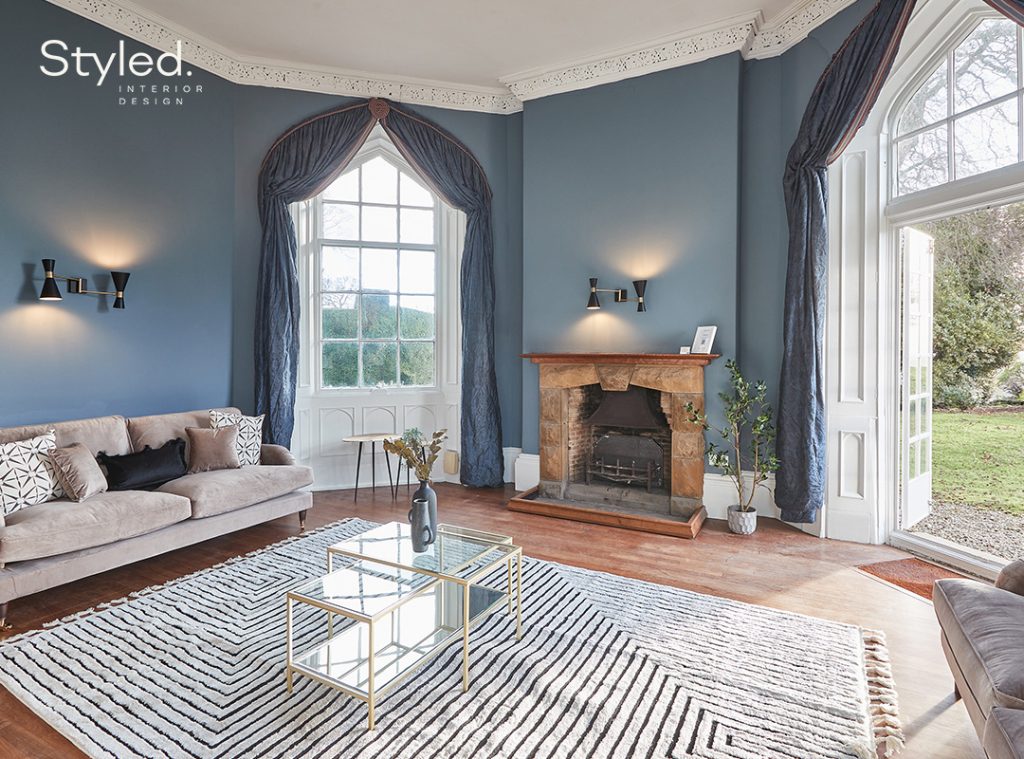 At Styled Interior Design we have curated a list of the top tips to maximise the potential of your property for the Spring Season. The images of our past projects are sure to drum up some inspiration for your holiday home.
And whilst Spring evokes a feeling of a fresh start, all seasons can be catered to when it comes to interior design, those subtle nods to each season gives your guests that home from home feel.
Here comes the sun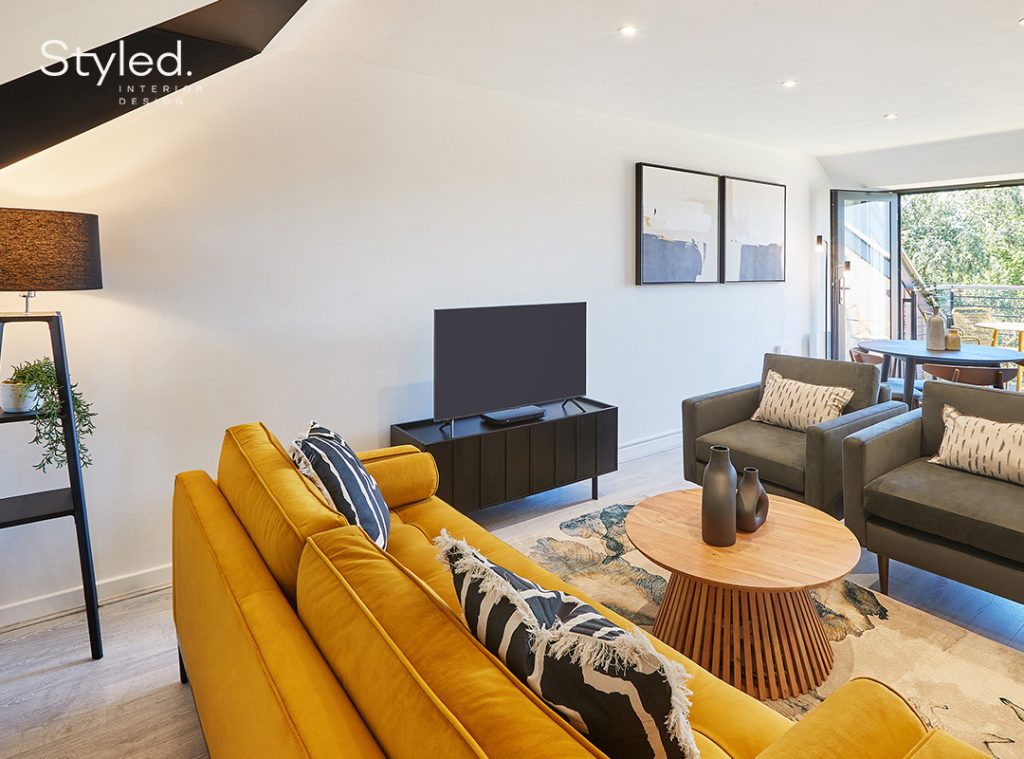 As the days get longer, home in on the natural feel of your space by optimising the sunlight; it's best to photograph late morning or early afternoon to get the gentle light flowing through your property. Overcast? Suggest to your photographer if your images can be altered to increase the warmth.

In our York Project, pictured above, we used the natural light to the propert's advantage; the warm splashes of sunlight give the place a great energy. Got a holiday home filled with natural light? Sykes Cottages offer a full management solution, find out more here.
Magenta Magic
At Styled Interior Design we suggest looking at Panatone's Colour of the Year palette for some inspiration. This year's Color of the Year, PANTONE 18-1750 Viva Magenta, balances femininity and experimentation to create a shade equal parts stand out and complimentary.
For those feeling less bold, experiment with colour in either a feature piece of furniture or soft furnishings. No need for a full redesign, brighten up what you already have by adding colour in accent pieces.

Got an idea but not sure where to start? Styled Interior Design can take your vision from concept through to completion.
Put it in neutral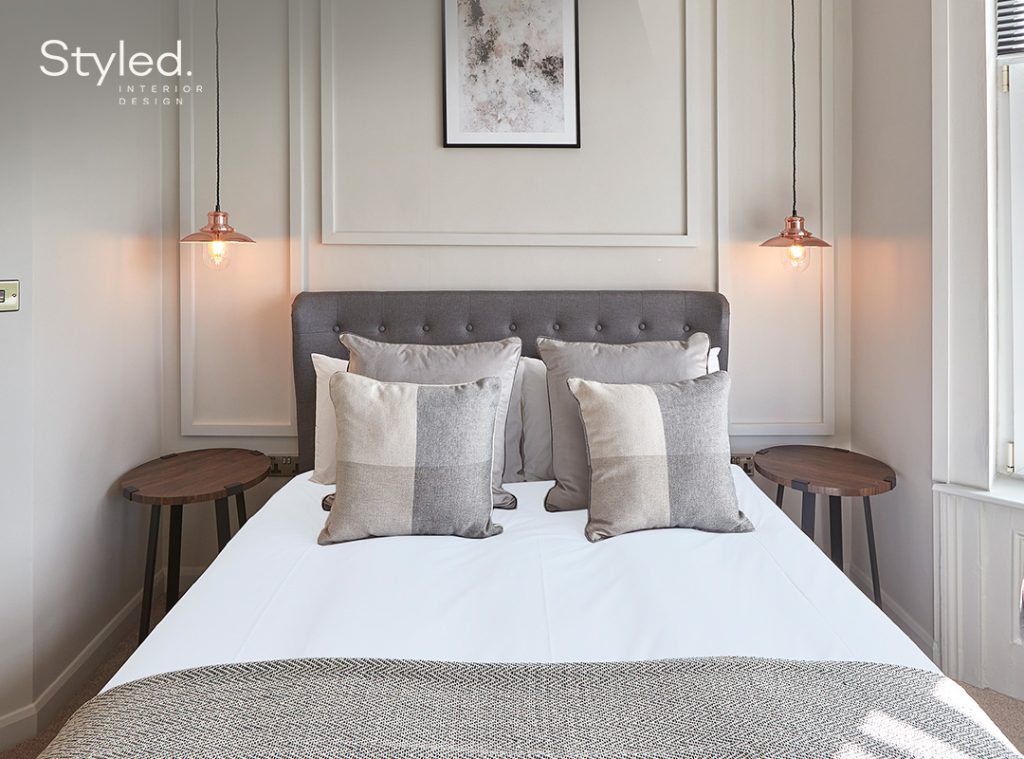 How to have a property that not only glows in Spring Summer, but all year long? Put it in neutral. The drive towards a neutral approach in holiday homes is the right direction for many. Timeless properties that stand the test of time change over after change over. Keep on top of maintenance with yearly licks of paint; keep the whites white!
A consistent style and colour palette can help your holiday stand out amongst the ill thought out interiors of others. When onboarding your property with Sykes Cottages, choosing a neutral interior may give your property a luxury edge and boost your ROI.
Neutral does not mean simple however, done wrong and it falls flat. Leave it to the professionals, at Styled Interior Design we know how to give your property that luxe edge.
Or make a statement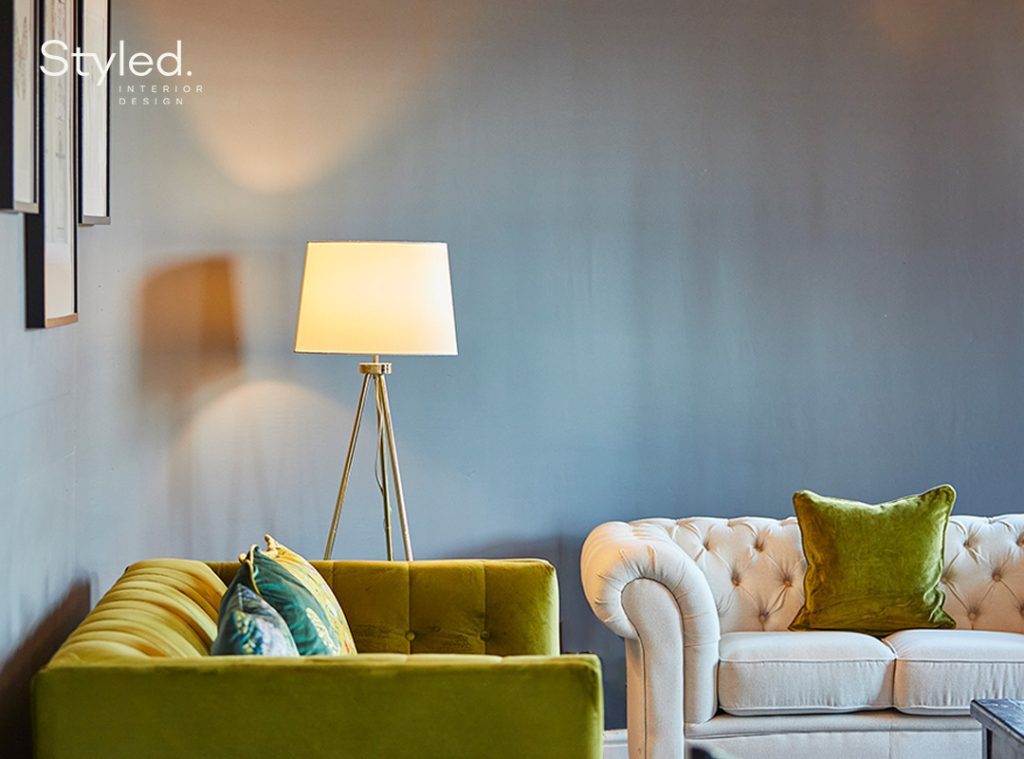 Perhaps your walls could do with a fresh lick of paint? Splash on something bold. Contrary to popular opinion, having darker colours on your walls can actually often make your space feel bigger, as it blurs the boundaries to where the eye processes the end of the room to be.
Boucle is here to stay
The boucle trend shows no signs of slowing down, and it comes into its own in spring, with the soft white furnishings akin to little lambs.
With boucle a monochromatic approach is the way forward, less is more, let the texture do the talking. Add silks and patterns in items such as lamp shades to contrast the boucle's texture, the juxtaposition making both pieces stand out.
Artificial love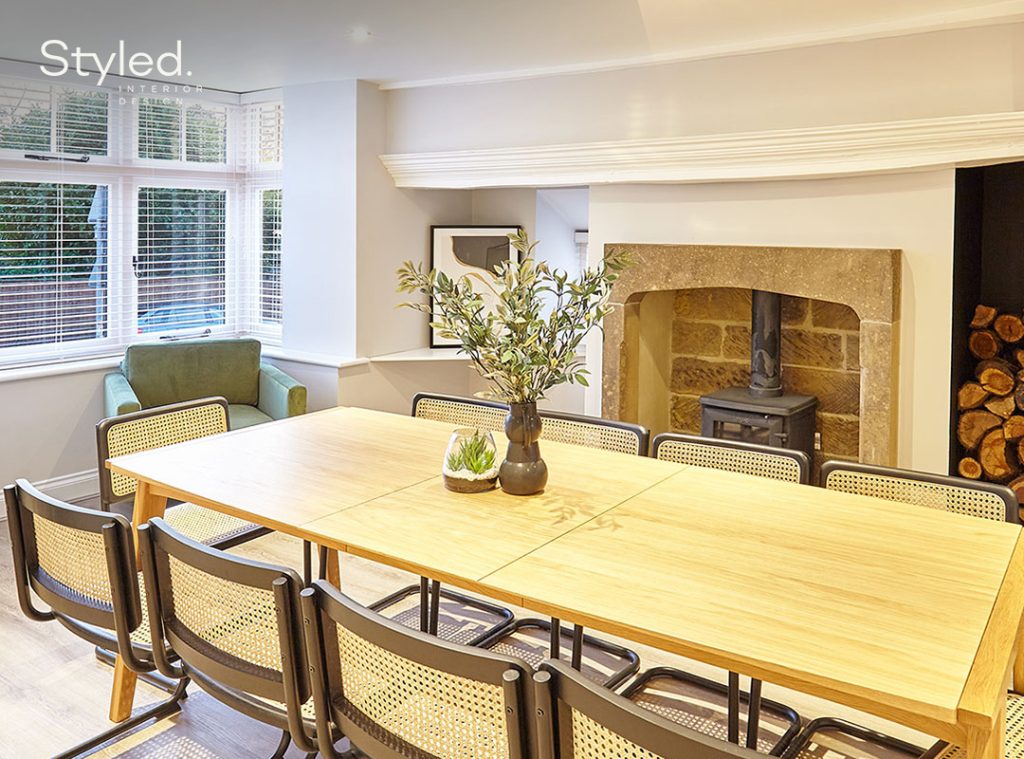 Is your property surrounded by blooms of nature? Cotswold properties benefit from the largest areas of wildflower in the country, or in Rhossili Bay Wales there are the expansive sunflower fields.
A striking floral arrangement can punctuate an otherwise all-neutral room; find an area of natural light and add flowers to a vase. No need to worry about shelf life, invest in artificial bunch instead, so guest after guest can enjoy them. 
If you're looking for quality finishes, Styled Interior Design is partnered with a range of quality suppliers to deliver the best result for your holiday home.
All year round
However, decorating year round is not a wasted task, whilst your property is only photographed once, the touches you add in Autumn and Winter can increase guest engagement once in the property. A fur throw, seasonal cushions or festive decorations can be the difference in your guest sharing your property on socials and leading to increased bookings. 
Now you've been inspired, it's time to get a plan in place… Step 1. Speak to Styled Interior Design and start maximising the potential of your property! Step 2. Take advantage of Sykes Cottage's full management solution, find out more here.
Follow us on Instagram and Facebook for more tips and inspiration!
If you're interested to find out how our interior design services could work for you or your business, get in touch today.